9 Gadgets You Can Use to Stay Cool This Summer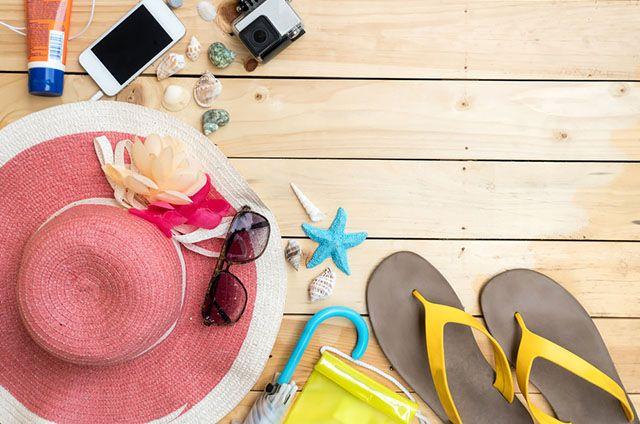 Keeping cool in the summer doesn't mean that you stay indoors.
Although, you could if you wanted to. But why not enjoy the sun while you can.
My summer resolution this year is to get out more – and give my Frontier internet plans a rest.
Some gadgets can allow me to actually follow-through, unlike my new year's resolution.
#1. Evapolar Personal Microclimate
How often have you been in the office wishing the AC could for once work like it's supposed to?
All you need is an Evapolar and you won't have to worry about the heat again. It is a small and portable climate control device. And it works a little differently to all the other portable personal climate control devices.
The Evapolar works like a cross between a desktop fan and a humidifier. It connects with a USB power source like your laptop. And it emits water vapor to cool the air. When the vapor evaporates it effectively lowers the temperature. Making your personal office space nice and cool.
#2. Aero Sphere Tabletop Fan
Tabletop fans are a dime-a-dozen these days. But the Aero Sphere is special. The biggest drawback of regular tabletop fans is their limited blow range. And, if we're being honest, they look really odd sitting at your work desk. The Aero Sphere is a refreshing change.
The sleek design will only add to your stylish office space.
And more importantly, the design is also functional. The spherical shape makes sure that you always remain in the blow radius. So you can even leave it on the floor next to your chair. And still, stay nice and cool.
#3. Takeya Cold Brew Coffee Maker
We all know how important coffee is. There is no way to start the day without it. God forbid if you must, then people, beware. Unfortunately, coffee is not made for the summer. While drinking it gives us satisfaction. The heat makes it so that we can't truly enjoy our brew.
The Takeya Cold Brew Coffee Maker can change all that. You can get your daily fix of joe and not have it give you the sweats.
#4. Geizeer Eco-Friendly Cooling Device
This portable device is one of the most versatile cooling devices you can get this summer. It's portable, so you can take it anywhere with you. It's stylish, so you can also keep it in your house to keep the room nice and cool.
And it's not high-tech, so there isn't much that can go wrong with it
Using an ice pack, encased in a beautiful wooden box, it will blow cold air right at you. The wooden box keeps the ice pack cooler for longer. And a using a small fan you can say cool anywhere you want.
#5. Zero Breeze Portable Air Conditioner
Finally, a portable air conditioner that actually works. While most portable air conditioners only claim that they work, the Zero Breeze follows through. It is the perfect beach companion. Have you ever thought about getting a tan in the sun while beating the heat?
What's more, is that you can also charge your phone and other devices using the built-in USB ports. And enjoy your favorite music by connecting your phone to the Bluetooth speakers.
#6. Peodelk Mini Evaporative Cooler
The Peodelk Mini is the perfect portable cooler. It is less than 9 inches tall and has a tank for water. All you have to do is fill the tank with water and switch it on. Then sit back and relax as your space gets instantly cooler.
#7. WoneNice Mini Air Conditioner
Who would have thought that technology would one day give us handheld air conditioners?
Well, whether you knew it would happen, or you didn't, it is here now. And the summer just got a whole lot cooler because of it. It can also work with AA batteries and the sound is less than 30db.
#8. Roadpro 7 Liter Cooler
Now you don't have to wonder how it would be to have those fancy coolers in your car. You can turn any car into a luxury SUV. Keep your drink cool while on the road. The Roadpro cooler connects with the 12V power outlet in your car. It's quite and it stores 7 liters of food, drinks, and even medication.
#9. Krups and Heineken B100 BeerTender
The Krups and Heineken B100 BeerTender has to be one of the coolest gadgets on this list. The best way to cool off in the summer is with a nice refreshing beer. There is no denying that. But you can't keep going to a bar to get a sip. People might think you have a problem. So the only logical solution is getting a B100 BeerTender. It will keep your beer fresh for up to 30 days after opening the keg.
Conclusion
With these gadgets in your arsenal, you will never have to hide away from the summer heat again.
So get out and live your life to the fullest. Make the most of this summer. Try to take a pause from your TV. Trust me, I started actually enjoying the summer after taking a break from my Fios channel guide. You too will find that there is so much more to life than staying indoors.