VideoSolo DVD Copy Review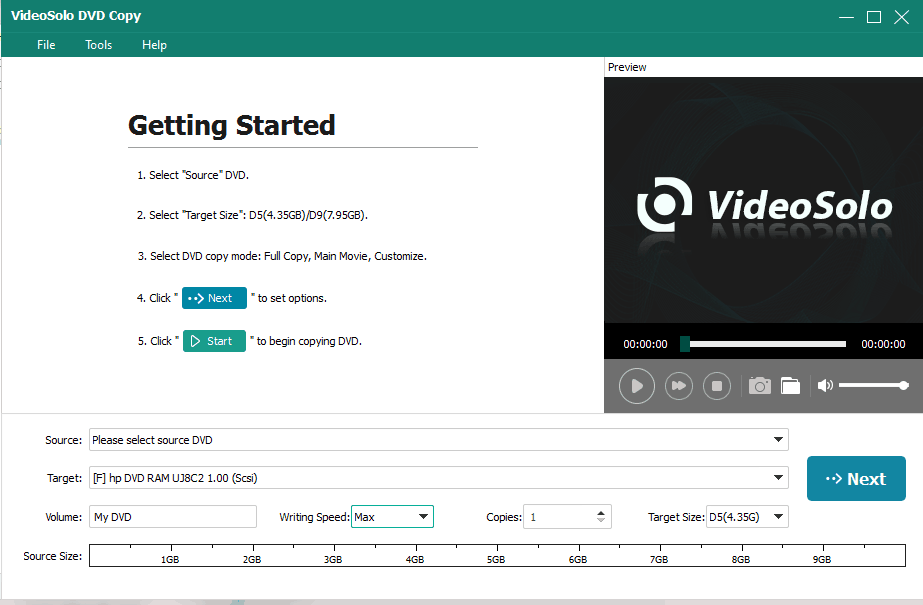 VideoSolo, Hong Kong-based IT company, opened its doors at 2014, focused to design, create and share unique and highly-rated multimedia products for those people who rip Blu-ray/DVD disc, convert, edit them for more flexible usage.
One of their plethora of tools we will be talking about is DVD Copy. So, why should you need to have this tool?
As the name suggests, it does one thing and does it best, that is to copy the DVD.
Why do you need it, you must ask?
Well, to know why we must understand how the DVD works.
What is the DVD?
A DVD is essentially made of several layers of plastic, of about 1.2 mm thick. Each layer is created by moulding polycarbonate plastic. This process forms a disc that has microscopic bumps arranged as a single and continuous spiral track of data. These DVDs are neither magnetic nor mechanical, but optical.
Reading Process
To read or write data to the disk, the player shines a laser to the disk. A bump represents the number zero, so every time the laser burns or comes across a bump into the disc, a zero is stored or read from there. The lack of a bump, which is a flat and unburned area on the disc, also called a land represents the number one. Thus the data is stored as a series of 1s and 0s.
So, we can see, that since it is optical, it is required to have a clear line of view between laser and the disk grooves. But, due to daily handling, it could be possible that once transparent media become scratched and data not be properly read from disk, causing the data to be corrupted.
Why Should You Use DVD Copy?
You might have some disks lying around which are in a bad shape due to regular wear and tear and have a high risk of data corruption. VideoSolo DVD Copy allows you to copy data from one disk to another in 1:1 ratio, Backup DVD data in an ISO format for to be burned in some other DVDs, or copy the data to local hard-disk.
Also, it provides burning of data, which can be backup information or completely new data, to a DVD.
Features of DVD Copy
Copy Movie Disk with 1:1 Quality
VideoSolo DVD Copy can copy, decrypt and burn disks so that the information hold 1:1 quality. No data or quality loss is guaranteed.
DVD compatibility
DVD-Copy is compatible with most DVD formats out there including DVD-5, DVD-9, DVD-R, DVD-RW, DVD+RW. It's also able to compress DVD-9 to DVD-5 or copy DVD-5 to DVD-9 in 1:1 ratio.
Copy DVD to Hard Disk
You can also back up your DVD disc to your hard drive as Video_TS folder or ISO image file. All the menus, subtitles and languages will be well preserved. Even minuscule information will be retained if you decide to burn in new disk so that it will be as good as new.
Burn DVDs
A DVD copier will never be good if it doesn't have a DVD burner. You are in good luck as DVD Copy comes with a DVD burner. It also comes with ISO mounter to mount ISO before burning.
Detailed Contents
If your content spans over multiple DVDs, you can check out the disc label and get detailed information about each disc, such as all titles, audio or subtitles. You can also play each episode via its integrated player.
Customization Copy
Other off-the-shelf tools either do a bad job at ripping the DVD or rips the DVD as a whole. But, it could be that you only need few parts of the disk. DVD-Copy provides such extensibility. It comes in three modes:
a) Full Movie: It will copy the whole movie.
b) Main Movie: It can perform a movie-only backup, useful for taking out individual parts of the whole movie.
c) Custom: It lets you choose which parts to copy.
Decrypt Protected DVDs
DVD comes with CSS lock or Region Lock, to prevent you to play it in other regions or stop you from ripping the contents of the DVD. DVD-Copy helps to decrypt such locks so that you can back up all the contents to your heart's content.
Multiple Speed Levels
Whilst burning a DVD, it should be always be made sure that DVD burning should not take place at a greater speed to prevent potential data loss. It has a "Recommended ×2.0" speed and "Max" speed so that you can choose for yourself and be done with burning quickly and effectively.
Low Resource Usage
DVD Copy is meant to work on any platform you throw it in. It can work all the way up from Intel Core 2 Duo, as it works on any process Intel/AMD processor of 1.2Hz or above. It also requires RAM of at least 1 GB for this tool to work.
Pricing
VideoSolo DVD copy pricing starts as low as $29.95. Other attractive options are also available if you go for a family license. It supports almost all payment options.
And, you can first download and try the product as well before making a decision.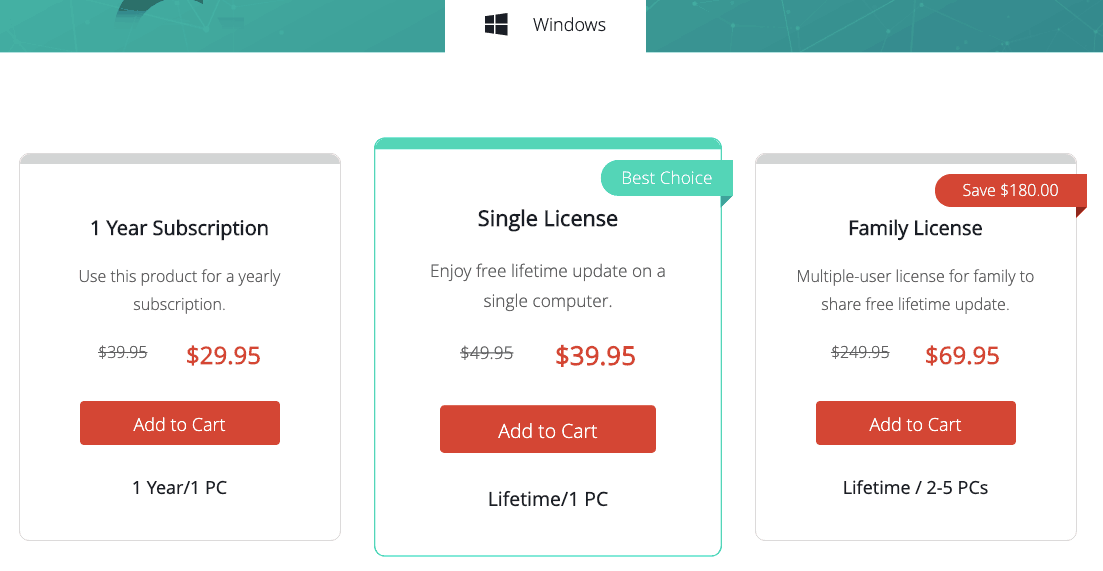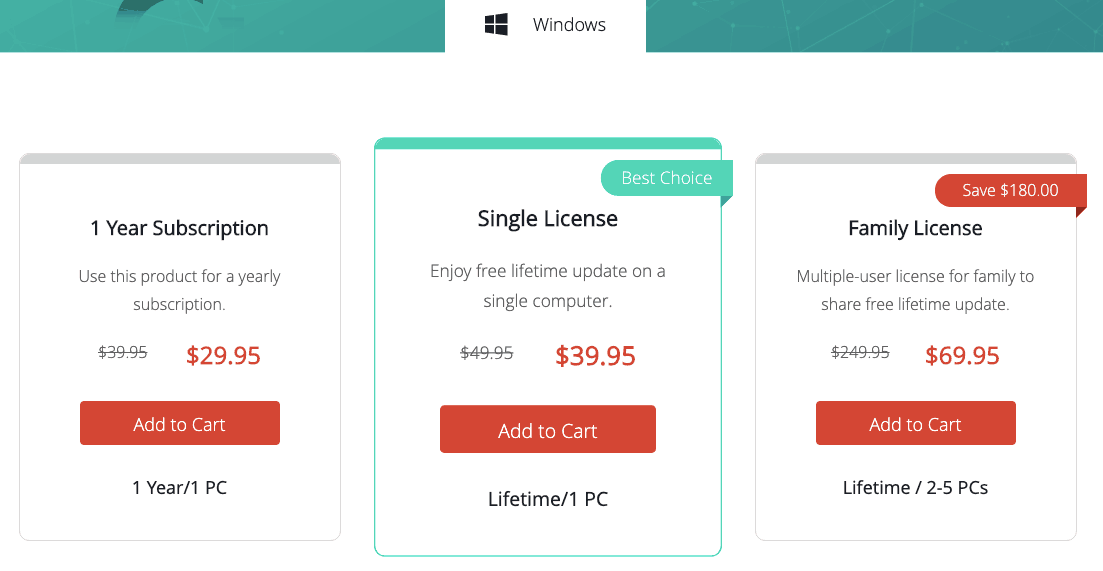 Conclusion
With multiple positive reviews from various customers, it is sure a go-to tool for all your DVD copying needs. If you don't have this product on your computer then my friend you are really missing an amazing tool which can ease your DVD backup needs.
Feel free to comment below if you have any query regarding this products!