How to Get Best Results from Your Blogger Outreaching Campaign ?
Blogger Outreach is a powerful tool to expand, grow and become visible to a large audience.
In simple words, blogger outreach is to build networks and connections with the influencers and bloggers and get an advertisement base from them.
Bloggers and influence hold a significant amount of power over the market. The following are the compiled statistics by semrush that clearly portray the impact of bloggers on the market.
It is more effective to reach out to bloggers than to spend long hours and huge amount on building an audience all alone. It is cost effective as well.
" For each $1 spent on influencer outreach, businesses are making $6.50 on average. Actually, 70% of all business double their influencer outreach investment."
WHY START A BLOGGER OUTREACH CAMPAIGN?
TO GAIN POPULARITY
INCREASE TRAFFIC, SALES, SUBSCRIBERS, AND AUDIENCE
BECOME STAR ON SOCIAL MEDIA
MORE CREDIBLE BACKLINKS
DRIVES EXCEPTIONAL ENGAGEMENT
LOYAL AND LONG LASTING CUSTOMERS
GOOD LONG-LASTING RELATIONSHIPS WITH BLOGGERS & INFLUENCERS
Blogger outreach is an ALL WIN situation. Everybody has something for them in it. Nobody loses. ONLY IF it is done RIGHT!
So, here we will talk about HOW TO WIN AND INFLUENCE BLOGGERS?
In order to get the best results from your blogger outreach campaign, the following are some successful tips:-
DO THE HOMEWORK-FIND THE BEST AND THE RELEVANT
In 2019, there is a blogger in every corner of every street. You need to find those who fir your business. List down all the bloggers and then shortlist those with high domain authority. Make a list of all the best bloggers even if you feel they would not respond. Try to be more specific while shortlisting your candidates. For example, if you want to market for a vegetarian restaurant, do not just look for food bloggers, try to look for those that focus on blogging about the restaurants, restaurants near your area, promote vegetarianism, vegetarian restaurants, etc.
Besides Google, use social media, Klout or buzz sumo to enhance your search and develop a better list. Use Linkedin, Twitter, Facebook to find out the emails for your potential bloggers and influencers. Look for people with high ratings and a strong presence in the market. You can also use Degions' Outreach network for quickly getting your campaign on turbo mode. Do not get swayed away with just the number of likes and shares on a post or blog. Do an in-depth search. Know your bloggers.
Know about their target audience.
Try to find out whether they have a true audience or not. Otherwise, it will all be a waste.
Good research is half the work done. So, do it right! Invest your time in it.
GIVE AWAY A PERSONALIZED-PRECISE MAIL
Do not create a common mail and throw it in the inbox of all the influencers. You want to build connections. So, you need to do some efforts. You have to bid Au Revoir to the common templates, messages, mails and your pitch. Write a personalized mail for each influencer that shows them that you had spent a good deal of time to reach them.
Start with a bang that immediately catches the attention of your target. Keep it short, simple and professional.
Everyone is busy.
So, be considerate and spare them from reading a long boring mail that they may not even read out the whole. Remember it is not only about you. Be honest and mention what you like the most about them and their work. Tell them the purpose of your writing this email succinctly.
BUILD GENUINE BUILD RELATIONSHIPS
The direct mail will hardly work if you fail to build a relationship.
"Succeeding in business is all about making connections. "
-Richard Branson
In this era of the unstable economy, only those will survive who are able to build good relationships. Do not chase the links.
You are not the only one reaching out to the bloggers, there are hundreds out there doing the same. But you may catch their attention if you start doing it gently and genuinely.
Follow the bloggers, follow their work, their posts, read them and get engaged.
First, you become an active audience. Like Share Comment Subscribe!
This will be helpful for you to know about their audience and the kind of content they work upon. This strategy will ripe the fruits for you. Your active participation will bring warmth along with it leading to an inclination from the blogger's side towards you.
Tag them in your posts whenever it resonates with their work and audience.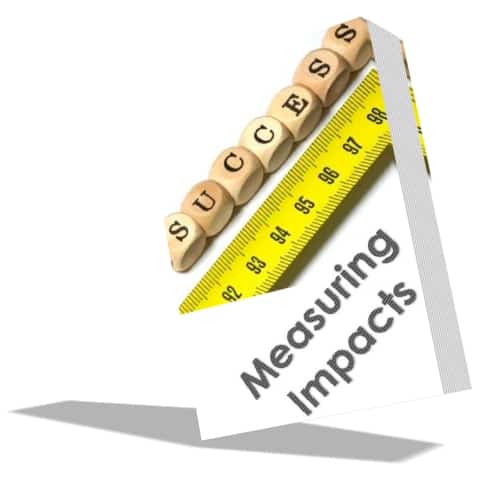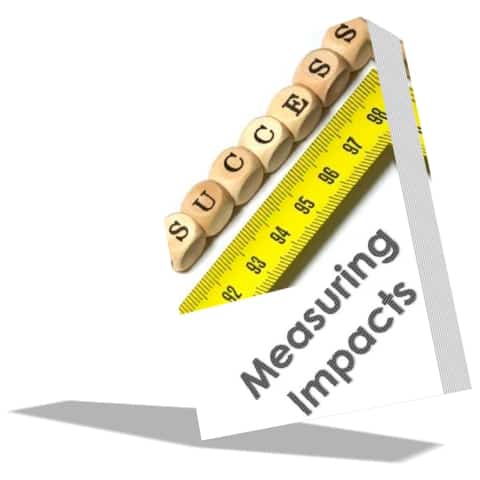 TRACK THE IMPACT
Successfully acquiring the blogger is not the end of your campaign. You need to measure and track the records whether your efforts paid off or not. Analyze how much it has influenced and increased your growth. Analyze the increase in traffic, sales, popularity and several other aspects. It is necessary so that you know which blogger's audience works best for you, what are the challenges, who are ineffective contrary to what you believed. This will bring an opportunity for you to improve and grow.
You may learn about the shortcomings and work a way out along with your bloggers. There are several ways to track the records. Use Google Analytics and Google Search Console, free tools from Google which provide an insight into the activity on your site.
They help you to track when people do visit your site, what gets them to your website, how long they stay, what they do on the site, what kind of content engages the people etc.
Moreover, it tracks clicks, likes, shares, conversions, and many more. Use unique, catchy and creative hashtags for your influencer campaigns. This will make it easier to track the statistics for you. Measuring your campaign will offer you an insight into how much effective your campaign had been- how much new brand awareness has been generated and how many new customers have you built.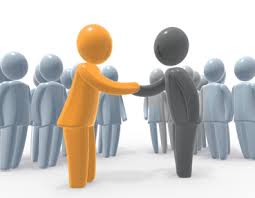 In this highly competitive market, you can expect to get results with just half-hearted efforts. It is your duty to give your 200% in every possible way if you want good results.
Seek Blogger Outreach as an opportunity not just for links but for building relationships and network. This approach will definitely work in the long term for you.
Blogger Outreach Campaign will surely yield a result if done effectively and genuinely.