Search Engine And Digital Marketing Trends That Will Continue To Drive Results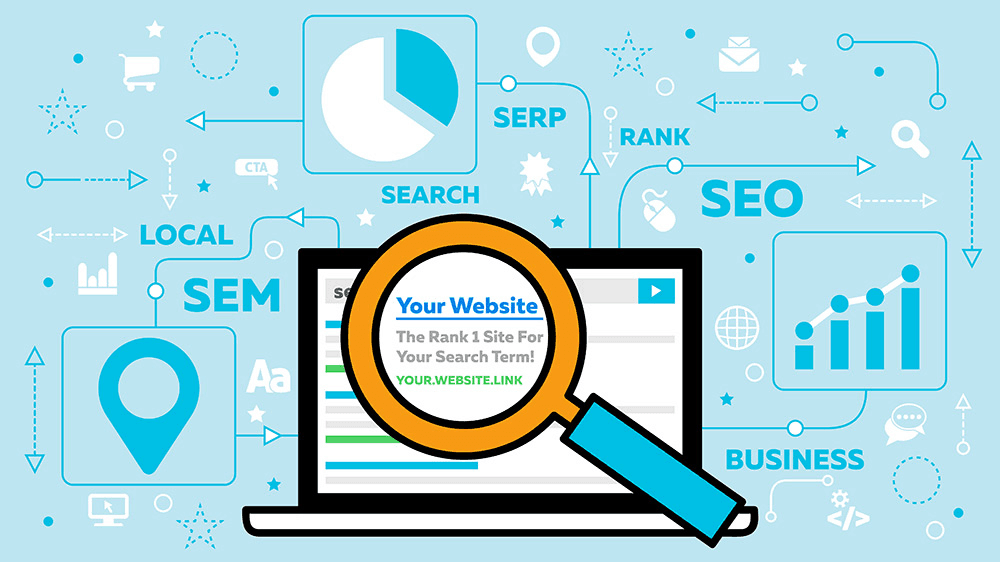 Search engine marketing can be so important for the growth of a business. Traditional marketing tactics work for certain niches of business. Others rely solely on online marketing. Trends that have dictated success in the last decade of digital marketing have changed immensely.
The focus on providing relevant results for searchers is so important. Search giants like Google have also set out to penalize those that do not follow their guidelines. Marketing agencies try to toe the line but less than reputable marketing agencies might go against Google guidelines. The results could be devastating as a penalty, or the deindexing of a site can completely eliminate organic traffic. Below are online marketing trends that have and will continue to drive valuable results.
Site Speed Still Matters
Site loading speed time still matters in terms of search engine rankings. The user experience that a website that quickly loads offers gives the visitor the best experience possible. User experience on a website is a factor that can directly influence conversions or leads generated. Too much media on a single page can slow loading speeds. A person that is already on a slow internet connection might leave the site to purchase a similar service/product elsewhere. Internal site search can be immensely important as well if there are a number of areas/sections. Fast Simon notes, "The insights offered by the search engine's analytics tool can also provide a powerful direction to your content marketing strategy, rendering a site search tool not just a nice-to-have, but a must-have for any online business."
Keyword Research Helps Drive Efficient Campaigns
Keyword research can help drive efficient campaigns throughout various areas of digital marketing. A company could have a freelancer generate keyword research if just starting out. Finding relevant terms to rank for that are less competitive can be so valuable to a small growing business. The tags on the website to the tags used for content are directly related to the keyword research that is done. Even anchor texts in pieces of content to build backlinks will be directly influenced by keyword research.
Creating Quality Content Can Drive Traffic
Content creation should have a focus on quality whether the tone is educational or humorous. Traffic truly matters along with engagement from those consuming the content in various forms. Podcasting can be used to create long-form content that can later be transcribed. Videos can also be created with this content so there is an all-inclusive content marketing campaign. The ROI on each piece of content should be measured with the strategies modified as data is collected.
Building relevant backlinks is another aspect of generating interesting content. Outreach might be required by email to have publishers add the links. Building relationships with publishers can be so important when a crucial content marketing campaign dictates company success. Offering publishers relevant content that also includes links to blog posts or product pages can be essential. Certain keywords are far more competitive in terms of content marketing than others.
Promotion of content on social media can expand the reach a piece of content has. The relevant hashtags that can be used can get posts in front of your target demographic of searchers. Engagement on these platforms can be so valuable. Social media polls could dictate the type of content followers would like to see in the near future.
Influencer Partnerships
Influencer partnerships can be very important when it comes to getting in front of a large number in a company's target demographic. Top-tier influencers can cost immense amounts per post or piece of content. These huge followings do not always have the best ROI on campaigns. An influencer that has a theme relevant to the business with a following that trusts them is important. A company does not want to partner with an influencer that seems to endorse any product regardless of theme/quality.
Voice Search
The various smartphones that are used have voice search capabilities. The number of people that actually type in search terms all of the time is quite low. Home assistant technology also allows for voice commands so this can impact the keywords targeted. Targeting local areas can be important for some businesses that rely solely on the local community. Home services businesses are a great example as they usually only cover a certain area.
Online Reviews Always Matter
Online reviews are viewed by so many customers considering bringing their money to a business. A plethora of negative reviews can decrease the volume of customers in a short period of time. Responding to all negative reviews is important in a public and private matter. Reviewers might change their review after their issue was remedied and experience improved overall.
Digital marketing trends that focus on quality, user-experience, and education of consumers will continue to work. Do not fall victim to using Blackhat SEO tactics as this will ultimately result in a drop in rankings or a more severe punishment.