Top 5 Reasons for Switching from Offline Business to Online Business!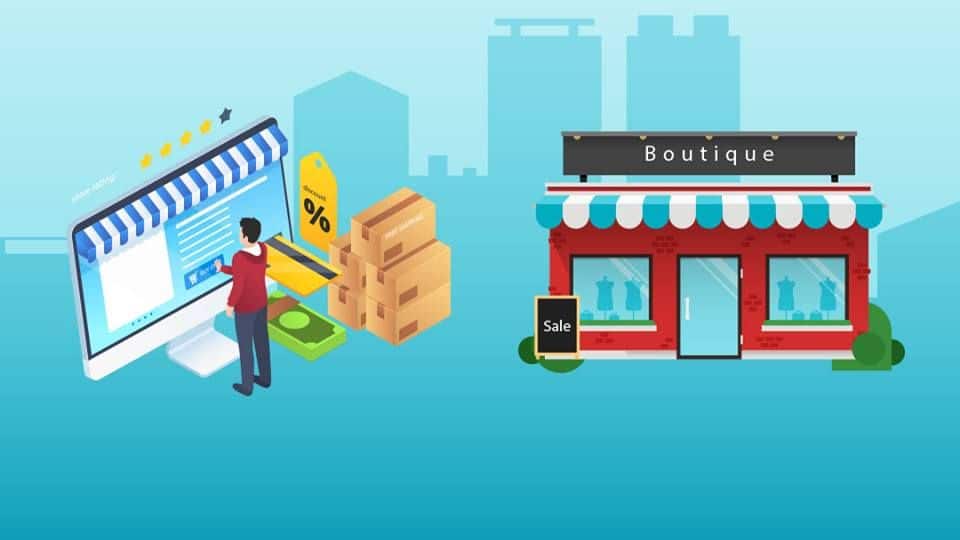 In the age of Artificial Intelligence and Machine Learning, there are people who are still afraid of the online business. They are still dealing from their brick and mortar stores and are highly skeptical about the online world since they assume that they don't have any hold on the internet and the web is only about scams!
What they don't realize is they are missing a myriad of online consumers which might have taken their business to great heights! If you're reading this article, you are going to explore the top five reasons to bring your business online. Hundreds of other reasons can also be mentioned but we'll portray most viable five of them.
5 Reasons to Bring Your Business Online
When we contacted a rapidly growing IT company in India, Intlum Technology, they told us about a range of business owners fearing to come online just because they think it'd be a hassle and a risky job! So, here we are with all the positive aspects of an online business.
1. Improved Branding
Branding is something every business seeks and requires. And this can be the sole reason for creating a website and start selling online. Since today is the age of technology and internet (as we have already mentioned at the beginning), a consumer would find your business less reliable if they don't discover your website with company logo, services/products, blog, and a contact page. They'll start doubting your seriousness and authentication.
Keeping that aspect in mind, every company from the startups to fortune 500s are working on the betterment of their online presence. Today, most of the branding comes from online instead of hoardings, banners, and other conventional media. So, if you want to have further success, you should adapt to the technology and come online.
2. 24/7 Availability
Say honestly, how many businesses can manage to stay available 24/7? Apart from some really large gas stores, restaurants, most of the business can't manage the 24-hour service. When you want to be 24/7 available, you have to invest more resources and money.
But that's not true when it comes to websites and online presence. When you are online, your business is accessible every nanosecond of a day. The consumers can even access your business from their home at any given moment. Even when you are enjoying your holidays, your website is there working on behalf of you.
Your potential consumers can see your products or services and can make a query via a phone call or SMS or via email. Also, you may have a short form to be filled up by the visitors for registering their queries! Inspiring, isn't it?
3. Manage Easily
This reason breaks the taboo that online business is difficult to manage! Let us tell you, it's easier than what you're doing now. When you need to change anything on your physical store, there are lots of work involved. When you have a website, you can change almost anything from the colors to texts to images, videos, and structure!
Just imagine how much it can charge you to change the structure of your brick and mortar store! On the other hand, you have the easiest CMSs like WordPress which makes the website management a child's play! Spending a day or two on the CMS would help you understand all the functionalities and its work procedure.
In a nutshell, you don't need to be technically sound to manage your website – anybody can do it.
4. Better Support for Customers
When you have a website on your side, the customer support becomes easier than ever. When online, you don't need to solve queries of each and every customer which is usually done in an offline business. There are various other ways of answering queries when you are online – Webinars, Explainer Videos, FAQ page, etc.
You just need to be imaginative and brainstorm a little for coming up with all the solutions to the probable questions even before they are asked to you! If you are able to evaluate the queries correctly and give the perfect solutions, there'll be fewer calls or questions and more sales!
5. Target Broader Market
When you have the internet on your corner, the exposure goes beyond your imagination. While you could only target a region or a city with your brick and mortar store, the online business breaks the barrier and lets you explore the broader area! The internet reaches every part of the world and that's how you can push your limits to states and countries!
Compared to the physical store where hardly 1000 people may visit your store on a daily basis, the online business takes the figure to millions every month (if your site has good potential and marketing). However, the success of online business would also depend on the same thing that applies to offline stores – marketing. Now, online marketing is a whole different story than offline marketing where everything depends on Search Engine Optimization.
If you do the SEO effectively, you don't need to think about the traffic – it will come effortlessly.
Some Other Honorable Mentions
Apart from the above advantages, below are the few benefits of online business over the offline business. Please have a look.
Reduce Operational Cost
Work from Anywhere
Low Startup Cost
Conclusion
So, we believe you have understood everything we wanted to convey and you will bring your offline business online to enjoy all the benefits mentioned above. The world is going through a change and it's time for you to adapt to the change as well.