The Best Website to Read Webtoon for Free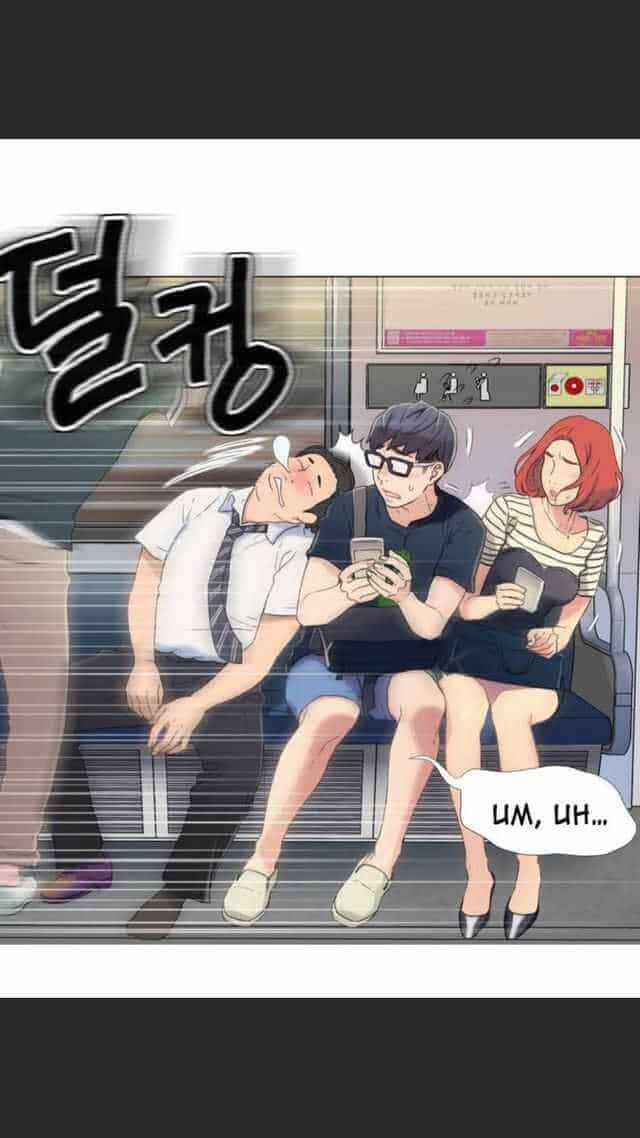 Webtoon is Korea's long-running comic book, not published in the usual way. Webtoon often has content not too lengthy, diverse drawings, colored, new storytelling and hidden in it many profound lessons. This is also the reason why webtoon is one of the interesting choices for readers.
What is Webtoon?
Webtoon is a popular online platform where users can read a wide variety of webcomics for free. It originated from South Korea and quickly gained popularity worldwide due to its unique format and captivating storytelling. Webtoons are digital comics that are optimized for mobile phone reading, making them easily accessible on-the-go. With a diverse range of genres, including fantasy, romance, action, and horror, Webtoon offers something for every comic book fan. The platform features comics from both well-known artists and independent creators, allowing readers to explore different art styles and discover new talent. Webtoon also provides English translations of Korean webtoons, making it a great site for fans of Korean manhwa. Whether you're looking for a heartwarming story or a thrilling anime-inspired series, Webtoon has it all.
For example: "What is Kim's secretary?"
Is a hot movie recently and adapted from the famous webtoon
"What's Wrong With Secretary Kim?"
Japan, South Korea and China are now named as the 3 biggest forces in the Asian comics village with the boom in size and quality of the comic industry. Although not comparable to Japan, the country has always been at the forefront of this field, but the Korean comics industry still gains much attention from international readers.
Especially, Webtoon comics genre is also being developed strongly and seems to have become a big brand to help Korean comics village reach the world. Today, let's take a look at some of the features of the comic genre that are still quite unfamiliar to some readers.
First of all, some comments have suggested that Webtoon is a crossbreed between comics and cartoons. At first, Webtoon was just some pictures drawn and shared by amateur artists on the Internet. Some time later, this movement developed a little more, these images can be added and moved along with some sounds to create a more authentic feel for viewers. Because of these characteristics, when reading a Webtoon comic, readers will feel like they are watching a real animation.
Webtoon comics are always colored and processed by computers, but rarely follow traditional drawing style like Japanese. In addition, the number of frames and details in the story are also extremely small, a story page usually has only 1-2 frames, not a clear framing like in Japanese Manga sets.
Because the number of frames is so small, when reading stories, readers often have to scroll quickly from top to bottom, constantly monitoring the frames to ensure the story and not be bored. Because of this feature, the story of Webtoon is often slower and much less than Japanese Manga. Normally, it takes 3 to 4 chapters of a Webtoon story to describe the content equivalent to a chapter of a regular Manga.
Due to the differences from traditional Manga, in the first reading, readers will definitely feel extremely strange to this genre. However, once you get used to Webtoon, you will feel that these "freaky" framed comic books are "as addictive" as compared to traditional popular manga.
Famous webtoon comics like Girls of the Wild's, Dr Frost, Orange Marmalade or Noblesse really give a deep impression to readers. The explosion of mobile era and technology allows readers to read anywhere from the plane, supermarket, gym or subway. It really delivers a huge audience and creates a rich market for story-writing studios.
It has created a new industry where painters or anyone who loves comic books can compose and make money from their work. In addition to paid sites, free reading sites are really booming. With a large audience, comics are composed and updated weekly. This is really an attractive industry. Among the free comic reading websites. Manytoon.com has a high number of loyal readers.
Popular Webtoon Sites to Read for Free
Webtoons have become increasingly popular in recent years, capturing the hearts of comic book fans worldwide. These online platforms offer a wide variety of webtoons, including popular manga, Korean manhwa, and original stories from independent artists. Whether you're a fan of horror stories, heartwarming tales, or action-packed adventures, there's something for everyone on these webtoon sites. With English translations available for many series, readers can enjoy these captivating stories without any language barriers. Whether you're reading on your computer or mobile phone, these webtoon sites provide a seamless and convenient reading experience. Discover new and famous series, create your reading list, and dive into the world of webtoons on these popular platforms. So, grab your device and start exploring the diverse and exciting webtoon world today.
Lezhin Comics
When it comes to the best website to read webtoons for free, Lezhin Comics is a popular webcomic platform to consider. It offers a wide variety of webcomics, both free and paid, catering to various genres and interests.
What sets Lezhin Comics apart is its distinct collection of BL (Boys' Love) and GL (Girls' Love) webtoons. Fans of these genres can find a plethora of captivating stories to dive into. Additionally, Lezhin Comics supports multiple languages, ensuring that readers can enjoy their favorite comics in their preferred language.
A unique feature of Lezhin Comics is its VIP membership. By becoming a VIP member, users can enjoy perks such as discounts on coins and free monthly coins, allowing them to access even more content. This membership feature enhances the overall reading experience on the platform.
Furthermore, Lezhin Comics is known for its high-quality comics, with talented artists and writers contributing engaging and visually stunning works. Whether you're into romance, fantasy, action, or drama, Lezhin Comics has something for everyone.
In conclusion, Lezhin Comics is a top-tier webcomic platform that offers free and paid webtoons, with a special focus on BL and GL genres. With its VIP membership and multi-language support, it provides a great reading experience for webcomic enthusiasts.
LINE Webtoon
LINE Webtoon is another popular webcomic platform that provides readers with an expansive selection of free and paid comics. It offers a wide range of genres, from slice-of-life stories to action-packed adventures. In addition to English translations for many series, LINE Webtoon also provides language support for Korean, Japanese, and Chinese.
If you're looking for a great way to enjoy webtoons for free, then look no further than LINE Webtoon. This website offers a wide variety of webtoons that are updated daily and accessible from any device. Plus, it has an easy-to-use interface that makes it simple to find the stories you want to read. You can even sign up
If you are a fan of webtoons, there is no better way to experience them than by reading them for free. With so many different websites offering webtoon services, it can be hard to decide which one is the best for you. Fortunately, we have compiled a list of our favorite websites that offer free access to read webtoons.
Kakaopage is
Reading webtoons can be an enjoyable activity. But if you are looking for the best website to read webtoon for free, then look no further! There are a few websites that offer high-quality webtoon content for free. Here is a list of some of the best websites where you can find webtoon comics for free:
LINE Webtoons is
Why Read Webtoon?
Title: Why Read Webtoon? Discover the World of Digital Comics for Free!
Are you a fan of comic books, popular manga, and Korean manhwa? Look no further than Webtoon, the ultimate online platform for reading webtoons! With its wide range of genres, convenient accessibility, and free content, Webtoon is a paradise for comic enthusiasts.
One of the major benefits of reading Webtoon is the vast array of genres available. From slice-of-life stories to epic myth retellings, there is something for everyone. Whether you're in the mood for a heartwarming story or a chilling horror series, Webtoon has it all.
What sets Webtoon apart is its free access to an extensive library of webtoons. Readers can dive into their favorite manhwas and Korean webtoons without spending a dime. Moreover, Webtoon offers the option to support your favorite creators through the Fast Pass system, allowing you to access new episodes before everyone else.
The convenience of reading webtoons online or via the app makes Webtoon an ideal choice. Whether you're reading on your mobile phone or computer, you can easily enjoy your favorite series on a screen that suits you. No more cumbersome flip phones or searching for physical copies – everything is just a click away.
In conclusion, Webtoon offers a paradise of digital comics with its wide range of genres, free access, Fast Pass system, and convenient reading options. So, why wait? Dive into the world of Webtoon and embark on a reading adventure unlike any other!
Types of Webtoons
Webtoon, the top online platform for reading webtoons, offers a wide variety of genres to suit every reader's taste. Whether you're a fan of action-packed adventures, heartwarming romances, or spine-chilling horror stories, Webtoon has it all. With their diverse range of webtoons, you'll never get bored exploring the different worlds and captivating stories they have to offer. From slice-of-life tales that tug at your heartstrings to epic fantasy sagas that transport you to thrilling realms, Webtoon has something for everyone. So, get ready to dive into a world of captivating storytelling and unforgettable characters through the various genres of webtoons on Webtoon.
Korean Manhwa
Korean Manhwa, also known as Korean comics, is a thriving and diverse industry that has gained international popularity in recent years. Manhwa and webtoons are often used interchangeably to refer to Korean comics, although there is a technical difference between the two.
Manhwa is the umbrella term for Korean comics, encompassing various genres and art styles. It has a long history dating back to the early 20th century and has evolved over time to cater to the changing tastes of readers. On the other hand, webtoons specifically refer to digital comics that are optimized for online reading, usually presented in a vertical scrolling format.
What makes Korean Manhwa and webtoons stand out is their unique storytelling approach. They often explore diverse themes and tackle a wide range of genres, from romance and fantasy to horror and action. Additionally, they provide a platform for both established and independent artists to showcase their talents and express their creative visions.
Whether you're a fan of heartwarming stories, thrilling adventures, or thought-provoking narratives, Korean Manhwa has something for everyone. With the rise of webtoon platforms and websites, it has become easier than ever to access and read Korean comics online for free. So why not dive into the captivating world of Korean Manhwa and experience the magic of their storytelling firsthand?
Japanese Manga
Japanese Manga is a term that refers to the comic books and graphic novels originating from Japan. Renowned for their unique art style and diverse genres, Japanese manga has become a significant part of global pop culture. Websites such as Manga Freak and Manga Dogs offer a wide variety of popular series for manga enthusiasts to enjoy. Some famous manga series like One Piece, Naruto, and Bleach can be found on these platforms.
What sets Japanese manga apart is its distinctive art style, characterized by its large, expressive eyes, vibrant colors, and dynamic paneling. This art form has gained a dedicated fan base worldwide, appreciating its captivating storytelling, rich character development, and imaginative worlds.
With an extensive range of genres, including romance, fantasy, sci-fi, horror, and action, Japanese manga caters to diverse interests and age groups. Whether you're a fan of heartwarming stories, intense battles, or mind-bending mysteries, there is a manga series for everyone to enjoy.
As Japanese manga continues to captivate readers globally, platforms like Manga Freak and Manga Dogs provide a convenient way to explore and delve into this vast and fascinating universe of storytelling. So, grab your digital device and immerse yourself in the mesmerizing world of Japanese manga.
Chinese Manhua
Chinese manhua, like its Japanese counterpart, offers a unique and visually striking art style that sets it apart in the world of comics. With its own distinct flavor, Chinese manhua has gained a loyal following, appreciating its captivating storytelling and diverse genres.
For those looking to read Chinese manhua online, two popular websites are worth checking out. Kuaikan Manhua is one such platform, offering a wide variety of high-quality manhua, manhwa, and manga in the Chinese language. With an extensive collection of titles, Kuaikan Manhua caters to different interests and age groups, ensuring there's something for everyone to enjoy.
It's worth noting that these websites primarily offer content in the Chinese language and may not provide English translations. However, for readers proficient in Chinese or those looking to explore the wonderful world of Chinese manhua, these platforms offer a treasure trove of visually stunning and engaging stories to dive into. Whether you're a fan of romance, action, fantasy, or other genres, Chinese manhua has something to offer its dedicated readers.
So, if you're ready to embark on a new comic-reading adventure, don't miss out on the captivating world of Chinese manhua available on platforms like Kuaikan Manhua. Immerse yourself in the rich storytelling, stunning artwork, and unique cultural perspectives found within these pages.
American Comics
American Comics have gained immense popularity worldwide due to their diverse range of genres and captivating storytelling. One of the most prominent genres in American comics is superhero comics, featuring iconic characters like Superman, Batman, and Spider-Man. These comics often depict action-packed adventures, showcasing the heroes' extraordinary abilities and their battles against formidable villains.
In addition to superhero comics, American comics also encompass a wide range of other genres, such as graphic novels and comic strips. Graphic novels are longer standalone stories with more intricate narratives and deeper character development, while comic strips offer bite-sized humor and storytelling in a compact format.
Several popular comic publishers in the United States offer platforms for readers to access American comics for free. Marvel and DC Comics are two of the biggest publishers, known for their vast catalog of superhero comics. Digital platforms like Comixology and Marvel Unlimited provide readers with access to a wide selection of American comics on their mobile phones or computers.
Webcomics are another avenue for readers to indulge in American comics, with popular platforms like Webtoon and Tapas offering a plethora of original stories from independent artists. These platforms not only showcase diverse genres but also provide opportunities for aspiring comic creators to share their work with a global audience.
With the abundance of options available, fans of American comics can explore a multitude of stories that cater to their preferences. From superhero adventures to thought-provoking graphic novels, American comics offer a rich and vibrant world for readers to immerse themselves in.
Readers are willing to pay monthly fees for websites that offer good webtoon comics. Besides, websites for reading free comics also flourish. Manytoon.com is a site like that. Manytoon.com allows readers to read hundreds of comics for free. The site offers paid stories based on community funding. The website updates webtoon daily and has 300 top quality comics. If you want to read comics online free, surely manytoon will not disappoint you.