Top 10 Gaming Laptops List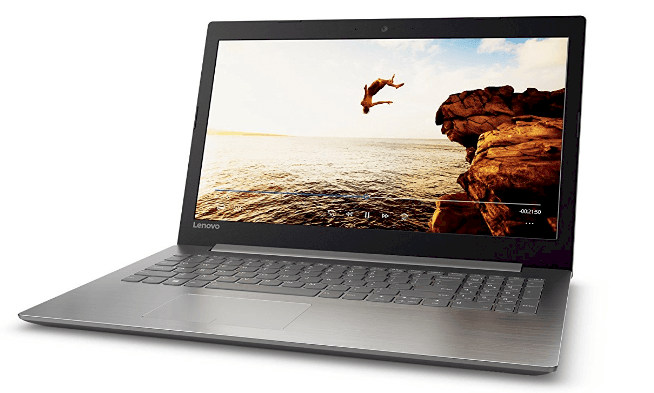 For any avid gamer, finding the best gaming laptop means an immersive gaming experience. Nonetheless, the best gaming laptop for you largely depends on your needs, and the level of the gaming experience you would really want. Below are the top 10 gaming laptops in 2019 according to inside-tech.co.uk rankings.
Alienware m17 R2
Top of our list is the Alienware 17 R2 gaming laptop that comes with an overclockable Core i9 processor as well as RTX GPU ideal for games requiring powerful processors as well as graphic cards. Comfortability has been greatly improved thanks to the overhauled cooling system with non-noisy fans to provide you with cooler and quieter gaming experience. The integrated eye-tracking technology coupled with an immersive display makes the Alienware m17 R2 the best overall gaming laptop proving out of the world gaming experience. Prices start at $1499.
Alienware Area 51m
When it comes to gaming power, the Alienware Area 51m is top of the class. It's actually a desktop-grade laptop that comes with an Intel Core i9 CPU as well as a full Nvidia RTX 2080 GPU providing a monster processing power enabling the laptop to handle processor demanding games without experiencing difficulties. It also has great aesthetics including a magnesium alloy chassis that is fully-future proof, splendid 1080p G-Sync display, customizable RGB lighting with a booming front-firing speaker providing high-quality audio. While it is ridiculously expensive ($2550), it provides world-class gaming experience worth every penny.
Razer Blade Pro 17
For gamers who prefer 17-inch display, the Razer Blade Pro 17 is the ideal option. It not only features a sleek slim (0-8 inch) design consisting of black aluminum chassis but also boasts of a powerful processor and graphics card. It comes with an Intel 9th Gen processor as well an RTX 2080 Max-Q GPU making it powerful enough to effectively handle even the most demanding game. Prices start at $2499.
Asus ROG Zephyrus S GX701
The Asus ROG gaming laptop combines power and beauty. It boasts of an Intel Coffee Lake Core i7 processor along with Nvidia GeForce RTX 2080 Max-Q graphics and 16GB of RAM. It is capable to effectively handle any PC game without slowing down the processors. The 17.3-inch FHD display screen is super slim (0.7 inches thick) with dazzling RGB lighting giving it an aesthetic edge over other gaming laptops. It is highly portable therefore ideal for gamers who love traveling. Prices start at $2,300
MSI GS65 Stealth Thin
The MSI GS65 Stealth Thin is super slim-just 0.69 inches thick and weighs a mere 4.1 pounds. It's, in fact, the slimmest gaming laptop ever released. Despite being that slim, the MSI GS65 features Intel's latest 8th generation, six-core Coffee Lake processor, which is 20% more powerful than its predecessor. The Nvidia GeForce GTX 1070 Max-Q also provides much-needed performance power. Prices start at $1600
Razer Blade 15
The Razer Blade 15 is currently the lightest gaming laptop with the longest battery standby time (up to 6 hours). It combines beauty and performance thanks to its elegant stunning Mercury White aluminum chassis that packs some powerful components- Inter Core i7 and Nvidia GeForce RTX 2080 expandable by the Razer Core future. It's definitely the sharpest blade yet when it comes to gaming laptops. Prices start at $1599
Alienware m15 OLED
For gamers who value display more than anything, the Alienware m15 OLED is the perfect fit. The OLED 15.6 INCH 4K panel provides a gorgeous display that captures every detail of the game, in turn, enhancing the gaming experience. Gamers will also appreciate the extremely powerful components including an 8th Gen Intel Core i7 as well as the Nvidia RTX Graphics. Prices start at $1,299.
Lenovo Legion Y740
The Lenovo Legion Y740 is also another exemplary gaming machine combining style and performance. It features powerful internal components with the latest version of the Nvidia discrete graphics. Lenovo has managed to keep the powerful processor cool through an effective thermal cooling system. It also has a superb battery life as well as a number of applications for customization. Prices start at $ 1, 749.
Acer Predator Helios 500
The Acer Predator Helios 500 is big and powerful. It comes with Intel Core i9 processor coupled with Nvidia GeForce GTX 1070 graphics making it well capable of handling any game. The 144HZ Full HD display screen offers you immersive gaming experience. Prices start at $ 1,299
Gigabyte Aero 15
The Gigabyte Aero 15 is slim (0.74 inches), light and extremely powerful at a reasonable price. It comes with the Nvidia GeForce RTX 2080 with an Intel Core i9 CPU making it deliver top-notch gaming experience. Prices start at $ 1,600.