How To Fix Youtube Loading Extremely Slower on PC | Speed Up Streaming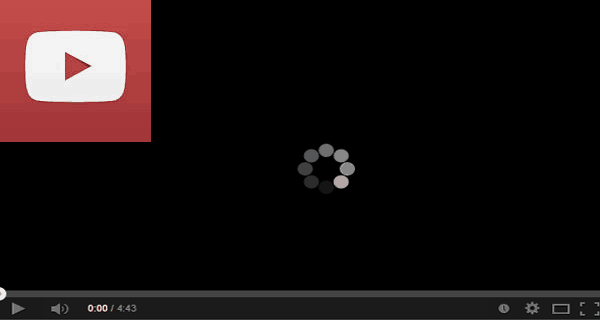 When it comes to online entertainment the 1st name comes under is Youtube. Because you can't find content free with large amount of informational data. But there is also many downside when your using low end pc, Lower Internet speed, Low RAM storage.
This will highly affect the user friendly environment while using Youtube. You might get annoyed when Youtube loads extremely slower. So here we will guide you with some awesome tricks to get rid of those issue with Youtube.
Sometimes there will be a issues like Youtube videos loading but not playing these are commonly caused issue with Youtube. Below tricks can also be used to solve such issue. They are mostly temporary can be solved easily with this methods.
Fix Youtube Loading Extremely Slower on PC
Nowadays usage of Youtube has been increased marginally higher than normal. Because every guide for Born baby to elder are available in Youtube. You might get crazy when I say, Nowadays born baby won't eat without a Rhymes from Youtube channel.
So here are some basic error which might cause issue to your system while Loading Youtube in your desktop.
1. Update Chrome:
This might look funnier but you can load a advanced language site with outdated browser. Yes, Youtube updates their site with latest programing language day by day. So, If your using outdated version of chrome it's impossible to load Youtube Fluidly.
You can update your chrome Browser by the steps below.
Open Chrome browser on your Desktop.
Navigate to right corner with Three dots and Click Help -> About Chrome
You can now Find whether you have updated or outdated version.
2. Clear Browser Data:
Chrome stores tons of data as cache file in your desktop, If you have low end PC this will be really a issue. Because those cache file may vary from 100Mb to 2Gb of file.
You can clear the browser data by using below method.
You can directly use Ctrl + Shift + Del from here you can directly delete your Browser data.
Here is the alternate way to del Your browser data from chrome.
Navigate to Top Right corner and You will find Three dots click over there.
Navigate to More Tools -> Clear Browser Data
From here you can delete your data.
3. Lower the quality of Video:
You might face Loading issue due to poor internet connection. You need to update you internet plan or need to reduce the quality of video streamed.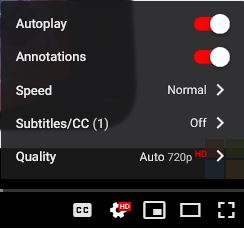 There are many format that you can use to stream which might be varying from 144p to 8k. You can choose any format which plays smoothly.
4. Change Video URL:
This might sound really crazy but don't skip this method until it doesn't works for you.
Just Rename the URL from WWW to ca which will really work in many cases.
5. Block these IP addresses
In most cases, many of us watch videos on YouTube via Content Delivery Networks our Internet Service Providers have set up. What this means, some users on the web are not watching content directly from YouTube, and this gives service providers the power to throttle speed for streaming videos.
With this in mind, you must consider blocking two IP addresses to get this back to normal, and they are 173.194.55.0/24 and 206.111.0.0/16.
First, you need to open the Command Prompt. Do this by clicking on the Cortana button, then type Command Prompt in the search box. You should now see Command Prompt in the search results; so simply right-click on it, and select Run as administrator.
The next step is to copy and paste the following command into the Command Prompt:
netsh advfirewall firewall add rule name="YouTubeTweak" dir=in action=block remoteip=173.194.55.0/24,206.111.0.0/16 enable=yes
Hit the Enter key, then close the window.
Hopefully you can fix the Youtube running slow issue with the methods above. If you have any questions, ideas or suggestions, feel free to leave your comments below.