The 3 Best Mailchimp Alternatives for 2020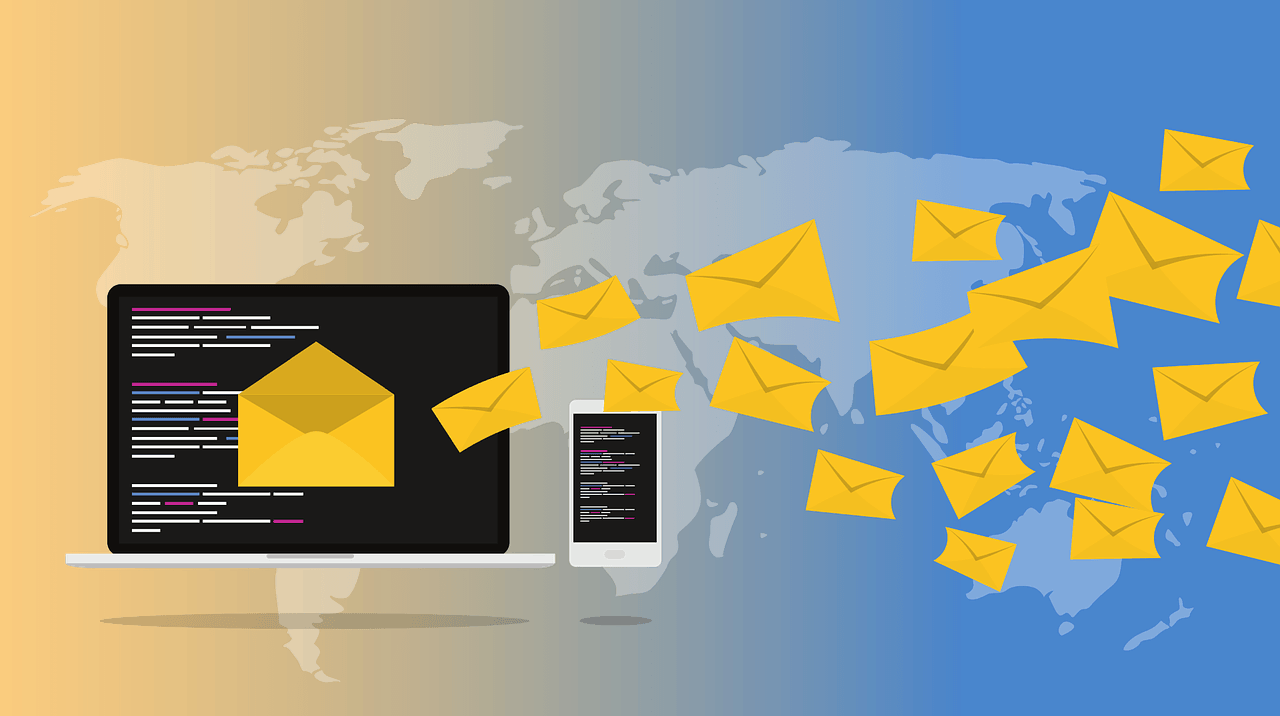 Mailchimp is arguably the most well-known email marketing brand, but it's far from the only option. In fact, there are a number of effective applications that offer solutions for email and other channels.
Some services go beyond Mailchimp's capabilities and are worth considering for certain businesses.
If you're interested in signing up for an email marketing tool, it's important to find an application that fits your needs. This article will cover some of the most effective alternatives to Mailchimp for brands that are looking to streamline their marketing strategies in 2019 and 2020.
#1. Omnisend
While Mailchimp focuses on email marketing, Omnisend offers a much wider variety of tools and is compatible with other channels including text, social media, and push notifications. That said, Omnisend's email marketing features are comparable to those of Mailchimp, and it offers even more powerful tools for marketing automation.
As the name implies, Omnisend is designed for businesses with omnichannel marketing strategies. This approach emphasizes the customer experience and puts your audience at the center of each campaign. Omnisend handles everything from data collection to automation workflows, allowing you to manage sophisticated campaigns that target specific groups of users.
Growing your list is one of the toughest challenges in email marketing, and Omnisend also provides a number of options when creating sign-up content. In addition to the standard subscription form, for example, you can experiment with landing pages, popups, and other kinds of dynamic content.
#2. Campaign Monitor
Although Campaign Monitor doesn't offer the same capabilities as Omnisend for integrated marketing campaigns, it does provide a robust set of email marketing tools that give you full control over each message. Its email builder is incredibly easy to use, and you can segment your audience based on a variety of data points.
Like Omnisend and Mailchimp, Campaign Monitor allows you to create customizable email automation workflows to target users based on certain triggers. Unfortunately, it doesn't offer compatibility with ecommerce platforms like Shopify, Volusion, and BigCommerce.
Campaign Monitor is the perfect option for any business that focuses on email and is new to marketing automation solutions. The application's features are easy to learn, yet flexible enough for nearly any campaign. On the other hand, you should look for another option if your brand uses multiple channels.
#3. Constant Contact
Like Campaign Monitor, Constant Contact focuses on email marketing and is designed to be easy for new users to learn. With that in mind, it's the latest Mailchimp alternative for marketers who only need a basic set of email marketing features.
Constant Contact's email capture tools are surprisingly flexible, giving you the opportunity to fully customize your approach to increasing subscriptions. You can set up time-based and exit-intent popups to target visitors at the right time with the right offers.
That said, Constant Contact isn't compatible with ecommerce platforms, so it limits your options for marketing automation. With Omnisend, for example, you can create a cart abandonment workflow to email users who leave your online store. Constant Contact only works with email and can't be used for cross-channel campaigns.
Constant Contact comes with more than 100 email templates, enabling you to focus on content rather than formatting. It also gives you access to marketing analytics for even more information about the results of each campaign.
#4. EngageBay
EngageBay is an integrated marketing, sales and service CRM built for startups and small businesses to afford a comprehensive, all-in-one suite.
It is well known exactly how expensive MailChimp can be for these businesses and how limited their options otherwise are. They either have to pay for several tools and apps to fill in the gaps or go without certain features they need. EngageBay addresses the gap.
EngageBay is feature-rich and affordable at the same time. It has almost everything you need from an integrated automation platform.
See how it is a great MailChimp alternative.
FEATURES
EngageBay has a slew of products in its suite. In the Sales Bay, you can find CRM, contact management software, and our appointment scheduling software. In the Marketing Bay, there's SMS marketing, web forms, landing pages, email sequences, email marketing, and marketing automation.
—
Mailchimp is a fine option for many businesses, but it's far from a perfect application. It's restricted to email rather than including other channels, and it no longer works natively with Shopify. These are some of the best options for email marketers to consider in 2020.