What Do The Best IT Companies In Colorado Springs and Denver Have In Common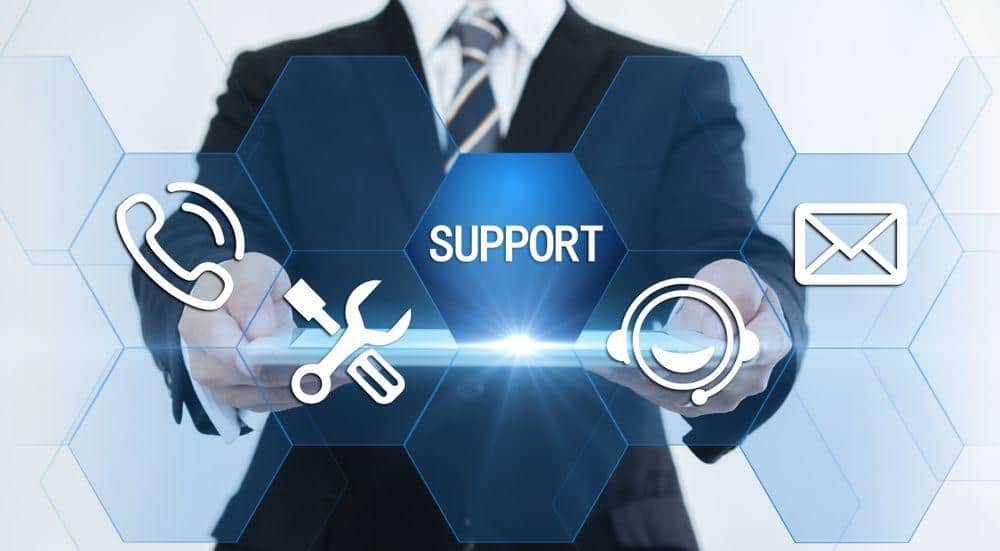 In the digital age, it's crucial for businesses to adapt modern and advanced technologies, like apps and business software. But dealing with business systems can be overwhelming as it needs continuous technical support to ensure secure and smooth business operations.
Information Technology or IT companies exist to provide technical assistance and handle emergency situations such as slow page load times, user page error displays, and security breaches. But what do the best IT companies in Denver and Colorado Springs have common?
Let's take a look.
Wide Array of Excellent IT Services
Great IT companies in Colorado Springs and Denver offer a wide array of IT services. These services may include VPN configuration, cybersecurity improvement, cloud consulting, VOIP system setup, and many more.
Here are some examples of the IT services you might want to consider for your business:
Networking
A Network Support Specialist creates, monitors, and maintains computer networks and operates computers and peripheral network equipment.
Colocation Hosting
IT specialists also offer colocation support services if you need a data center facility for hosting your equipment.
Exchange Email
Exchange Online is now being offered as one of the most important information technology services with the integration of Microsoft Office 365, which is a cost-efficient email model. An IT specialist ensures that all Outlook functionality works as expected.
Cloud Consulting
Cloud computing enables organizations to efficiently operate, providing responsiveness, scalability, and higher revenue. IT support specialists can help you take advantage of cloud technology for the success of your business.
Setup of VoIP Systems
IT support specialists can help you set up your business phone systems and provide VPN configuration, specifically the latest in the market, which is the VoIP systems.
Cybersecurity Services
IT support specialists can help protect internet-connected systems, by monitoring and fixing your hardware and software, and safeguarding your data against hackers and malware, as well as unauthorized access to your computer systems and data centers.
Proactive IT Support and Management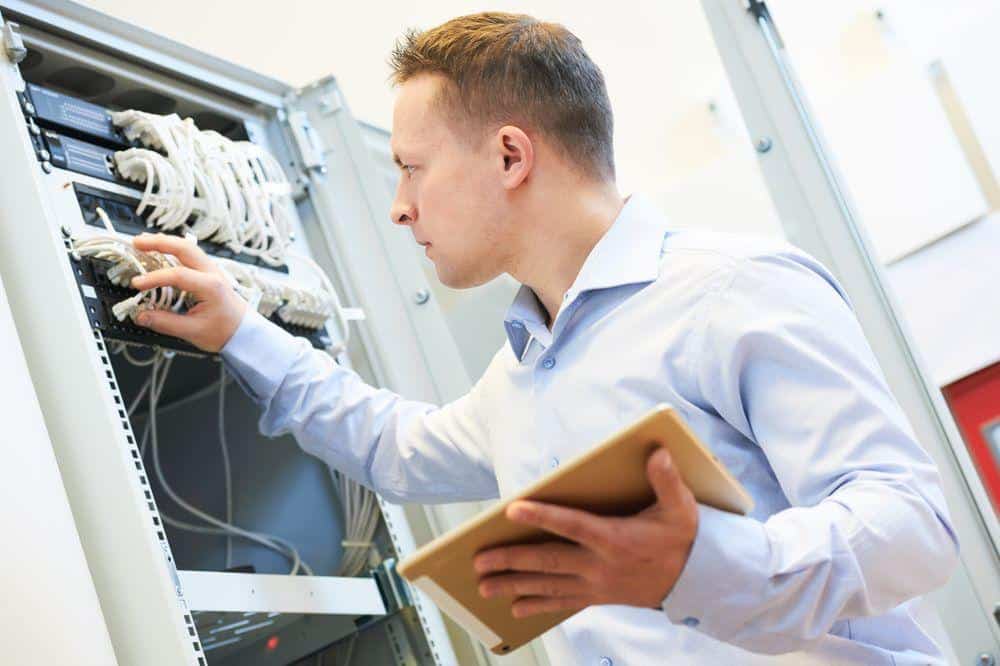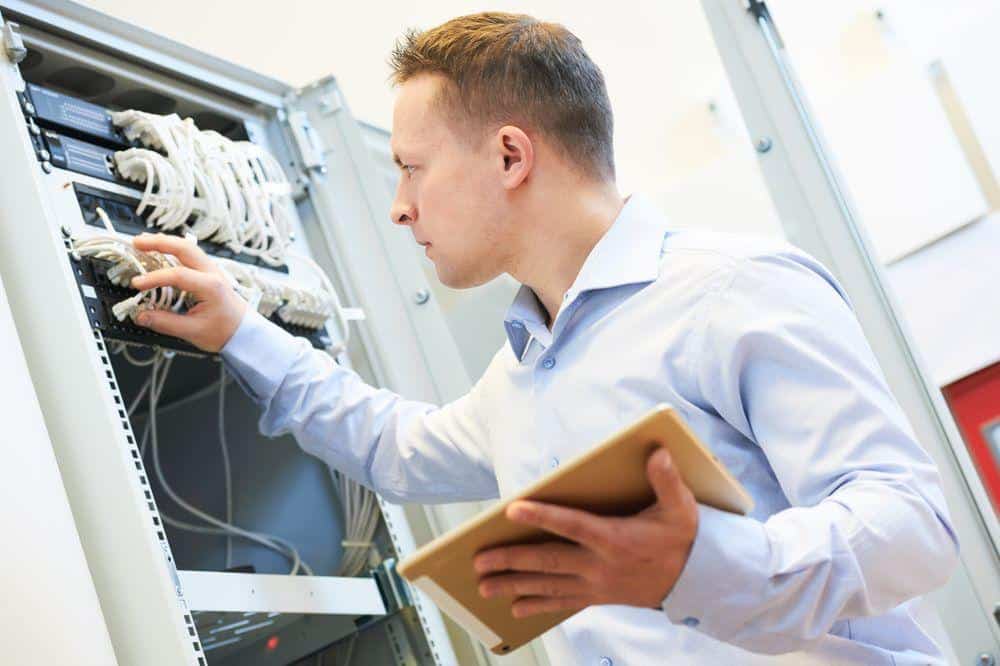 IT support specialists from Colorado Springs or Denver are proactive in helping businesses grow and become successful by addressing current and adjacent IT issues. While there are IT companies only working on reactive or fixed service tickets, such as troubleshooting email problems and repairing broken printers, good IT services offer proactive solutions to reduce the number of fixes or break tickets.
Here are the advantages of hiring proactive IT services:
It minimizes the costs or expenses associated with fixes or repairs of either hardware or software.
Ensure that your business system or app is secure and up-to-date.
Get an in-depth understanding of how to best safeguard your IT infrastructure, so you can make informed and smart business decisions, too.
Trained, Certified, and Experienced
Great IT companies in Colorado Springs and Denver are equipped with trained and certified IT support specialists with a relevant number of years of experience. Certifications prove that their employees have undergone strict IT training, such as Microsoft certification programs.
When choosing an IT service company, don't hesitate to ask about how they conduct employee training or how they keep themselves abreast with the latest technology. Check the website of the company, and you'll find more information about any accreditation, certification, permits, and licenses on their "About Us" page.
Referrals, as well as seeking and contacting character references, are important to know if the IT service company has a good track record. Read customer testimonials and comments on social media, review sites, and websites of IT organizations and regulatory government agencies.
Clear Service Level Agreements
Every IT company contract should have clear and guaranteed response times or service level agreements (SLAs). The SLA should be clearly outlined in the contract. It answers the question, "What happens if the IT company doesn't meet the SLA?" An SLA guarantees that the IT company will start fixing the problem in a specified date.
Remember that IT problems are complicated so they may take a while to be resolved. Consider a red flag if an IT company in Colorado Springs or Denver promises to fix a problem in a specific period. The IT specialist should be transparent in whatever troubleshooting steps are done to fix the problem.
Excellent Communication and Customer Service
Like any other good company, choosing an IT service company with excellent customer service will ensure that you'll get immediate assistance if problems arise. Of course, expect that outstanding IT services don't come cheap. But if you're on a tight budget, don't hesitate to communicate your concerns to your prospective IT support specialist to help you weigh and check your options.
Conclusion
Trusted and reputable IT companies in Denver and Colorado Springs, and anywhere in the country, have excellent IT services. Also, the contract and service level agreements are transparent, attainable, and realistic. Working with a proactive IT company is highly beneficial to minimize expenses and address adjacent issues are they arise. Resolving foreseeable problems will save you time, money, and effort in the long run, so you can focus well on your business.