Shopify Themes: The Best Way To Decorate Your Store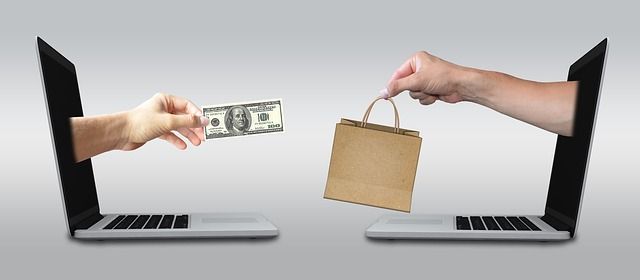 In today's generation, everything is displayed in an online platform be it anything. Then why the theme styling of the store will stay behind. In this respect, Custom Shopify themes are here.
One of the prominent e-commerce platforms which are known to deliver a bunch of stylish trendy designs to your store is Shopify. Their wide range of theme collection for stores will ease your way for selecting the best-suited theme for you.
In fact, the collection of themes offered by Shopify turned out to be a generic instance into a well-established commerce store for professionals looking for variant themes. Whatever startup you are thinking of opening, be it small inventory or large online catalogue, Shopify is the first thing you to consider since looks attract.
Moreover, they also have a special collection for mobile themes. Shopify mobile themes is another name of trendy themes for mobile. In this context the well appreciated mobile themes are listed below:
Shella
Unive
MAXMIN
Oars
Daisy
LocaMart
LaParis
One can easily get them just by buying them at a minimum reasonable cost. Moreover, there are discounts available from time to time while buying online.
For the other business purposes, there are plenty of custom Shopify themes with customization options. You can have your schemes of colour which may be predefined otherwise there is also the option of creating the colour of your own choice. There are palettes of colour to choose your favourite shade. You just have to drag and drop the colours building your own set of colour designs for your dream store.
Some of the well-known themes are mentioned below:
Porto:
they deliver the best customization options along with the impressive collection of pre-built demos for your store. They have a collection of nearly 20 designs from which you can choose.
Mobilia:
they are known to possess four varied classic designs in order to create a stylish look for your e-commerce store. Fashion accessories, clothing, wine etc are the field this themes best suits.
Basel
his Shopify theme provides creative options for stores related to fashion, furniture, cars and electronics.
Banita
for the creation of a new online store, this custom Shopify theme is the best. Footers, widgets can definitely go with this theme.
Icon
for prominent brands and stores related to designs, Icon is there. Have plenty of impressive photos which may prove to be a visual treat to the buyers.
Fastor
provide perfect theme for e-commerce business pages. Stores with a section of sports equipment, computers, grocery, fashion item etc can take this theme.
Ella
this theme is specially designed by keeping in mind the fashion stores. The themes are ideal for stores with the latest collection of fashion series.
Parallax
this is a bold theme for stores wanting to promote their products with additional styling.
Split
this theme is for stores wanting to create a memorable impression on the minds of their buyers as they promote unique designs. Parallax scrolling effect and full-width layout are some of the pros of the theme.
Palo Alto
like other themes, this also provides you with plenty of designs for your store. However, this theme will be a great choice for stores with a limited range of products, more clearly just a few featured products.
The above-mentioned themes are all great in their own respects. Moreover, Shopify has more customized themes in addition to this. So choose the one which suits your taste and your store the best. Shopify is always there with their wide collection of themes to help you out.