Top 5 Tools for Better Customer Acquisition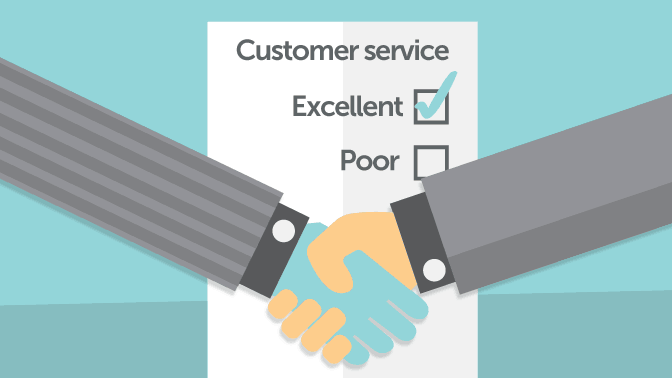 With the right customer acquisition tools, you can easily attract customers to your business, qualify leads, deliver best experiences to your users, and more. The customer acquisition is important for growing your online business and there're a lot of customer acquisition tools available in the market that will help to improve your efforts and increase customer success. Before you start the search for best customer acquisition software that can help you to grow your online business, it is very important to know the right method to select the right tools.
You will find them via email marketing, SEO, and converting website traffic in paying to your customers. There is also an analytic part of this that you need to take in account. Here are 5 tools that will introduce you to the best ways to strengthen and improve your customer acquisition procedures.
Unbounce
Unbounce is the landing page tool that can help you to make the right first impression to your audience. The software helps you create the custom landing web pages without even using any website builder resources just by allowing you drag-n-drop elements on your website. The software provides ready-to-use software templates that will make creating the landing page simple and fast.
With Unbounce, you may build the custom landing web pages and optimize it to ensure you are always getting most from this tool. The software allows you do A/B testing so that you know best design elements or copy to use and ensure that your conversion rate stays very high. Whenever you improve the landing web pages with Unbounce, you will make most of the traffic as well as get many email subscriptions.
GetResponse
The email marketing tool can help you to grow your lists, improve conversions, as well as optimize the audience engagements. The software is simple to use and provides several templates, which make making successful email campaigns simpler. GetResponse includes A/B testing feature that will help you to improve the performance as well as customer acquisition procedure.
The software can help you to create your strong email marketing campaigns just by helping you to know which day of a week leads to the higher open rates that subject lines are an effective one, and it allows analyzes emails to improve the new customer acquisition attempts.
OptiMonk
OptiMonk is the onsite retargeting tool, which helps you save the abandoning visitors as well as improve the conversion rate. The onsite retargeting generally works by monitoring the user behavior or display the secondary message at a right moment, on popup, nanobar, interstitital, sidebar and lucly wheel.
Do you know around 97% of the visitors leave an average website without purchasing?
It is a shocking truth.
Suppose you want to build the email list, improve the conversion rates, drive immediate sales and save cart abandoners. Also, OptiMonk has good features for the ecommerce stores. You can segment the visitors based on the cart and save visitors that abandon the cart without finishing your purchase, to mention some examples.
ReferralCandy
ReferralCandy is the ecommerce store plugin, which helps you to get word of mouth users. You are losing sales each minute if you do not have the referral program. And ReferralCandy is one 'must-have' application if you want the customers to be rewarded and drive good number of sales via word-of-mouth sales and marketing. You need to convince the customers to share the store with friend or reward them with store credit, cash, discounts and free products.
Google Analytics
While it comes about self-reflection, you require just latest figures. This might appear like Google Analytics is an obvious tool to use online. And it's. But it is the effective tools on internet, if not an effective tool on internet. There're some other options, which do the same thing, however, they are not necessarily free as well as are not updated quite often as the Google Analytics. While it comes about analyzing and tracking your campaigns, really there is not any other alternative.
Conclusion
Getting new customers is very important for each business. We have showed you some important steps of the customer acquisition and tools that will cover all the steps. Making use of them, you will improve your website's performance as well as convert many more visitors in positive customer success.