5 Digital Marketing Trends That Dental Practices Should Embrace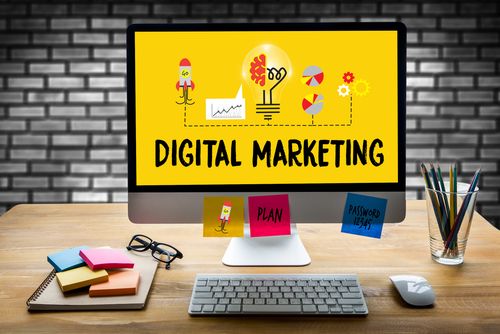 Every business needs to have a digital footprint in the current scenario and dental practice is not an exception. However, just having a website and social media pages will not do the trick. You need to think beyond the ordinary to beat the competition and reach the top. Beyond just high rankings for your website and a good social presence, you need to establish trust amongst the online audience. Following the latest trends is imperative for building a successful online growth strategy. Here are the latest digital marketing trends that every dental practice should absolutely embrace.
Mobile-friendly website
A majority of online audience searches for websites on mobile devices. If they are not able to access your site through smartphones, it literally means that you do not exist. Moreover, Google considers responsiveness as one of the crucial ranking factors.
A website that is not responsive will not be able to climb up the search rankings. This kills your chances of being visible to the potential patients out there. Having a mobile-friendly website is, therefore, mandatory for any practice.
Authentic storytelling is the key
A timeless trend in the digital domain is authentic storytelling. Having genuine and informative content on your website is the secret to winning the trust of your customers. Focus on telling them about yourself, with authentic information about your expertise, experience, and process. Including customer testimonials in your story enhances your credibility. The story should be replicated everywhere across your online presence.
Leverage video marketing
Another digital marketing trend that you cannot ignore is the use of videos for engaging with the audience. Videos add the reality factor to your digital presence because people believe what they see. The idea is to use the right kind of videos and present them on the right channels for maximum reach. You can read https://www.digitallogic.co/blog/dental-marketing/ to know more about the kind of videos that can get you connected with the potential customers. It is a good idea to focus on creating credible videos such as client testimonials, experts' interviews and real procedures to enhance authenticity and trust for your brand.
Optimize for voice
With voice searches taking precedence over text searches, you need to ensure that your website is optimized for voice. It is all about adding conversational keywords to your site's content because people who search via voice tend to speak sentences rather than keywords. Including a FAQ page on the site is another smart idea as it would probably cover all the questions that users are likely to ask while searching.
Implement AI through chatbots
Another technology that you should adopt as a part of your digital strategy is Artificial Intelligence. Chatbots are the best example of AI implementation. These virtual assistants serve a conversational interface that can well be your customer support service. They are capable of understanding user queries and addressing them as well as human support can do. You can even use them to make online bookings for the patients.
Getting your digital presence upgraded is all about embracing these latest trends and technologies. Implementing them gives you the competitive advantage that is extremely important for growth and branding. And the best time to get them integrated into your digital presence is now!