WordPress.com vs WordPress.org – Know the Difference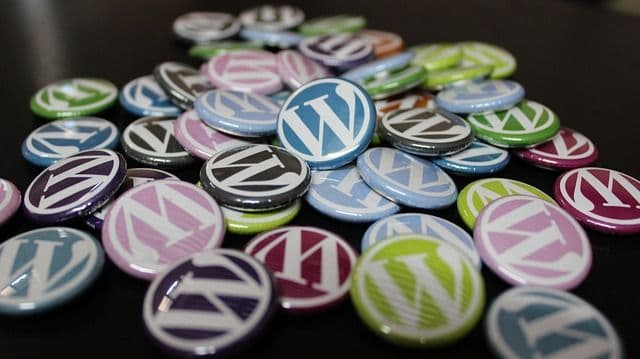 For a very long time, people have been confused about the key difference between WordPress.com and WordPress.org.
How is one different than the other? Which one would be the ideal choice for your website?
This post will elaborate on the differences in detail. Let's highlight the core idea first.
WordPress.org is an open-source software known as self-hosted WordPress that you can download for free without any restrictions. All you need to buy is a domain name and web hosting to avail the benefits of this popular website platform and get complete control of your website.
WordPress.com is an all-encompassing hosting service powered by the WordPress.org software to build your website. From hosting to maintaining your site, everything is handled by WordPress.com but with limited functionality and flexibility.
In this post, we'll dive deeper into how this major difference between the two choices impacts the development of a new website.
WordPress.com vs WordPress.org – Let's get introduced!
Let's quickly review the platforms before we move onto the features in detail.
Restating the key difference:
WordPress.org is a prevalent website platform and an open-source software owned by the WordPress Foundation, a non-profit organization.
WordPress.com is a paid web hosting service powered by the WordPress.org software, which is owned and operated by Automattic.
Matt Mullenweg is the founder of both WordPress Foundation and Automattic, which confuses the people even more but it's worth noting that they are formally two different platforms.
Easy to Build a Website Using either of the Platforms
A fully functional website can be easily created using both WordPress.org and WordPress.com. Nevertheless, it cannot be denied that WordPress.com facilitates the process better. Let's look at the ways to get started with each platform.
Build a Website With WordPress.com
Head to WordPress.com and start creating a website simply by signing up for a free account. You don't have to worry about hosting or domain name.
The process won't take more than a few minutes and you will be ready to go!
Know the Cost of Creating a Site in WordPress.com
free to $24.92 a month.
If you use the free plan, your website:
Includes WordPress.com in your domain name. For instance, yoursite.wordpress.com
Shows ads related to WordPress.com
Has only 3GB of storage space
Going with the paid plans will let you choose a domain name and get rid of the ads. However, there would still be some limitations on the features and functionalities of your site.
Build a Website With WordPress.org
The process of creating a website with WordPress.org is more than just signing up for a free account. But self-hosted WordPress is a popular choice and the process is not that difficult for beginners nowadays.
With WordPress.org, you'll need to:
Purchase your own domain name
Find a reliable web host
You will then need to download and install the self-hosted WordPress software on your own web server. These days, no coding is involved in the process and most hosts will require only a few clicks to get you started.
With hosts like Kinsta, you won't have to do a thing because they will pre-install WordPress for you.
Know the Cost of Creating a Site in WordPress.org
The fixed expenses to consider with a WordPress.org site are:
Web hosting – the cost is around $3-5 per month but it can increase to more than $100 if you opt for the performance-optimized managed hostings.
Domain name – the cost is around $10 per year to get the ".com" in the domain name.
Enhanced Flexibility With WordPress.org
It's an easy win for WordPress.org when it comes to the number of fancy themes and useful plugins. From giving your website an appealing look to extending its functionalities to the fullest, everything is handled by the themes and plugins.
WordPress.org will give you access to thousands of premium themes and plugins, whereas WordPress.com will limit your options based on your chosen plan.
Does WordPress.com Allow Installation of Third-Party Extensions?
For the most part, the answer was a clear no. Although the answer is still negative for most WordPress.com users, some recent changes and modifications have made things questionable.
There have been some changes for Business Plan users since August 2017. They are allowed to install numerous third-party themes and plugins based on their needs. As a result, these specific users can also install extensions similar to self-hosted WordPress users.
Be it free or paid, users on the other plans, unfortunately, don't have these privileges. This means that users with other WordPress plans like Free, Personal, or Premium cannot get the benefits of these third-party themes and plugins.
Indeed, this is a significant drawback of WordPress.com.
WordPress.com is basically maintaining simplicity at the cost of flexibility.
For hobby bloggers, this exchange might be a good choice. However, if you're looking for a site of your own and prefer to get complete control, then WordPress.org would be the perfect pick for you.
Does WordPress.org Allow Installation of Third-Party Extensions?
Though we can already guess the difference, let's still review it for clarity.
WordPress.org will allow you to choose from a plethora of third-party themes, plugins, and WooCommerce extensions for your website. You have the flexibility and control to decide on the look and functionality of your site.
WordPress.com Embraces Simplicity To Enhance Security
Since most WordPress.com plans are a closed ecosystem giving you little control over your site, the security is more robust by default. Having said that, WordPress.org is just equally secure as long as all the security practices are followed.
Security System of WordPress.com
Since the functionalities are restricted with a locked-down system, your site is inherently less susceptible to threats with optimized security.
Security System of WordPress.org
As mentioned before, WordPress.org is not any less secure than WordPress.com But this time, you have the control to retain that security level.
Implementing security is nothing overwhelming. Most of it can be handled by WordPress security plugins while you can get some help from the host as well.
But it's true that you need to be extra attentive to security with WordPress.org than WordPress.com Not to mention, that's the deal for the enhanced flexibility you get.
WordPress.org Allows Monetization With No Restriction
Besides limited flexibility, another disadvantage of WordPress.org is that it won't let you monetize your site. The limitations are explained below.
On the contrary, WordPress.org has no restrictions at all. You are free to monetize your site however you like without any restrictions. In fact, there are useful plugins to help you monetize your site better.
Limitations on WordPress.com Monetization
In plain words, you have little to no option of monetizing your site unless you upgrade to the $300 Business plan of WordPress.com Even if you pay for the Business plan, WordPress.com would still limit you on how many affiliate links or sponsored posts you can put on your website.
WordPress.com vs WordPress.org: Which Is The Best Option?
If you're looking for a more professional website to make money from, then self-hosted WordPress.org is undoubtedly the best option. Considering the flexibility of installing plugins, extended functionality, and multiple monetization methods, WordPress.org is a clear winner.
Though you'd be responsible for any additional custom WordPress development, updates and security, it's nothing too complicated.
Nevertheless, WordPress.com is a great option based on the type of website you need. In fact, WordPress.com will be your ideal pick if you're just starting a hobby blogging site and you prioritize accessibility over flexibility.
Moreover, the Business plan of WordPress.com is gradually mitigating the difference between WordPress.com and WordPress.org to some extent. We have yet to see how this change unfolds in the future. For now, we'll stick to what is evident at the moment.