How Creativity Has Been Encompassed In Information Technology Today?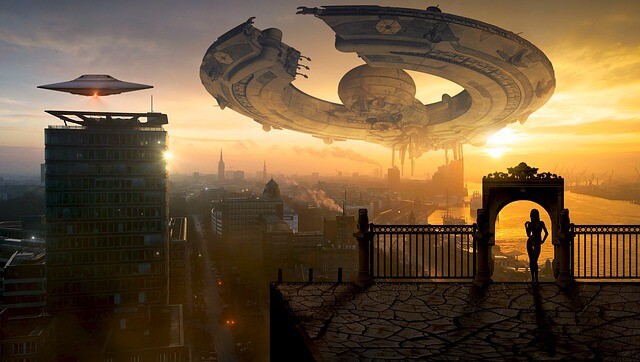 From a local point of view, most people view information technology and IT development as a process of creating a series of codes that is purely tiresome all done through machine cogs. The truth is that the discipline requires a lot of creative intelligence to come up with new ways of data approach and innovations that we require in our daily lives. Creative technologies Australia among others is a central driving force that drives innovation and developments to new systems and progressive improvement on the already established systems.
Forecasting innovation
Forecasting utilizes a lot of information technology through assessing the future and understanding clearly how new opportunities in the technological world impact society at large. The correct interpretation and system development requires keenness in observations, ambition, and focus to use forecasting effectively to an individuals' best potential. Experience in dealing with advanced information technologies is a necessity in association with a great understanding of the developments in history and how they actively contributed to the recent systems.
Creativity in the information technology discipline generates the overall technological advancements to all perspectives either local or worldwide. With great and effective techniques in the sector, there is a better understanding among the people for a better selection of the technologies required in a project and encourages further innovations.
New utilization methodologies of the established systems
With creativity in information technology does not mean the creation of new products and services in the market. It also pushes on new mannerisms of using the old technologies to meet the societal needs from business to recreational activities. Creativity creates a need of understanding how the software operates in different applications and digital systems.
The merger of the old and new technologies creates infinite opportunities for further innovations and advancements. This means that the engineers, developers, and analysts have limitless chances to articulate their creativity and expand the IT sector.
Discoveries in the creative process
Almost all projects start with laid down specifications, schedules, the strategic foundation of research, and the expected deliverables. At times it may seem hopeless when written down on paper but it usually leaves room to make discoveries of new ideas even at the start of a project. Discoveries lead to new ways of interaction of the systems and users in each development phase.
Creative intelligence enables the traditional architect of a project to implement developments that were not projected in the project onset. Deadlines, schedules, and timelines are crucial factors for any project and creative technological advancements help meet most objectives. Creative innovations lead to better technologies that aid in our daily lives like robotics in the car industry help increase productivity and save time.
Down the information technology wormhole
There is no end to where information technology is headed but the best thing to do is look keenly at the beneficial aspects to use. Each process mastered, each learned programming language and every user-facing product understood adds greatly to a person's creative advantages. Specialization in a particular field is crucial but interactions with other information technology elements are fundamental. Various principles lead to expansions of information technology creativity.
Divergence
Mind-mapping
Idea manipulation
Search analogies
Perspectives
Research
Not fear failure
Lateral thinking
Creativity in the technological world has led to several developments and innovations in different sectors like:
The retail and supply chain management system
It is among the industries that were made smart at first for example beacons advertisements and the smart inventory technology used in various stores even o the online platforms. Innovations of applications are not limited to one sector but are used in other places including the hospitality sector and executive business that helps gather truly valuable insights.
Retailers get full control of their supply chains by eliminating the human factor hence increasing business efficiencies and better logistical management leading to increased profits. Queue Hop is another innovative technology that tracks and prevents theft as the smart tags attached to different items on sale are automatically unclipped after payment is processed. This technology speeds up the whole process and allows for mobile services that are crucial in today's world.
Home automation
The creativity of information technologies has had a lot of impacts on our homes. Some of the technologies used include smart appliances, lighting systems, security, and environmental controls that aim at making our lives easier and convenient. Some of the devices are thermostats, security cameras, and alarms and all of them ensure that our living environments are comfortable even in terms of the prevailing temperatures and remote control of various home appliances.
Automotive
Or vehicles are increasingly becoming connected through loaded smart sensors. Most of the solutions are by the manufacturers but there are smart technologies installed by the third party to make a vehicle smart. For example, the Cobra Code enables remote controls and monitoring of an individuals' car.
The mobile application directly connects to an already connected device that allows an individual to control various functions of their car like closing and opening doors, detecting the vehicle's physical location, controlling the alarm system, routes, and engine metrics.
There has been a gradual improvement in the automotive industry from the creative technologies like:
Improved and streamlined vehicle manufacturing processes
Enhanced car monitoring and controls
Monitoring the driver conditions
Smart vehicle insurance.
Integration of smartphones with the vehicles system
Wearable smart technologies
Various brands like Samsung and Apple have flooded the market with various wearable's that are classified as fitness and health devices. The developed devices carefully tabulate and monitor persons' heart rate, calorie intakes, physical activities and sleep tracking all ensuring one live a healthy life. Smart devices like thermometers and blood pressure monitors share information to the caregivers or the medical personnel about their patient's chronic conditions enabling early detection o diseases and their prevention.
Healthcare sector
Creative technologies have increased the efficiency of the healthcare systems and service delivery to patients. The RTLS places the smart sensors that track all aspects of a patient and the associated clinical operations improving the patients' medical care. Some of the benefits are:
Time-saving and cutting down on expenses.
Diseases preventions and early diagnosis
Improved healthcare devices functionality
Improved patient medical care
In conclusion, increased creativity in the information technology sector helps solve modern-day problems and increase efficiencies in our operations. For economic transformations, the education systems need to impact knowledge to learners with a good aim of improving their creativity in innovations and implementations of different things in their domain.