5 Reasons to Start Streaming in 2020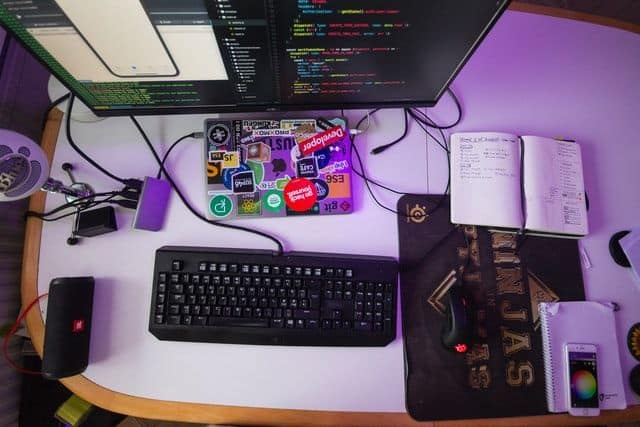 Popular streaming sites like Twitch and YouTube have seen considerable growth over the last decade, with an ever-growing portfolio of gamers, genres, and audiences seeking to share their passion for gaming with people scattered all over the globe.
The video gaming community offers an incredibly diverse and imaginative space in which to explore gaming not only as a hobby, but as a tool for creativity and originality. Beyond the mechanics of gameplay, we are able to explore, grow, learn and improve skills that hold value for life outside of the screen.
If you're wondering whether you're cut out for 'going live' and broadcasting your gameplay to the masses, read more about the benefits to streaming below.
There is an Audience to Suit Every Genre
Streaming is not about following the crowd; it's about finding, establishing, and developing your own niche within the gaming community. Broadcast your other worldly adventures, generate a following as you play casino online, or mesmerize your viewers as you work through complex puzzles for hours on end. There is a player for every game and, these days, there will be an audience for every gamer – provided you know where to look.
Turn Your Interests into Money
You might not be able to quit your day job, but moonlighting as a streamer offers the opportunity for you to give your savings – or your gaming fund – a healthy boost. While creating your streaming set-up may require some investment to begin with, you can work to build a strong, loyal following, create an additional income from tips, ad revenue, and, if you're good enough, fan subscriptions.
You Can Meet Likeminded Players
It's not always easy to spare enough time for our social lives, and maintaining a work/life balance while finding people with whom can connect and bond over shared interests is a problem for many adults around the world. Breaking out of your bubble online allows you to get to know players who already have something in common with you, without geography acting as a roadblock to your friendship.
Improve Your Presentational Skills
Very few people take to the camera instantly, and you will likely encounter your fair share of awkward silences and fumbled sentences in the beginning. Like anything, however, it simply takes practice and perseverance for you to improve your confidence as a public speaker. You won't start off broadcasting yourself to an audience of thousands – you will grow alongside your following and, in the process, learn more about yourself, and your abilities to stay cool when the spotlight is focused squarely on you.
Share Your Passion
Whether you turn your gaming into a lucrative business or just use streaming as an additional way to explore your hobby, there is a great deal of value in simply sharing your favourite pastime with others. The community spirit is alive and kicking online, and turning your pastimes into a more sociable experience can be an incredibly fulfilling decision, no matter how many people you reach.