7 Surprising Ways YouTube Hashtags Can Increase Views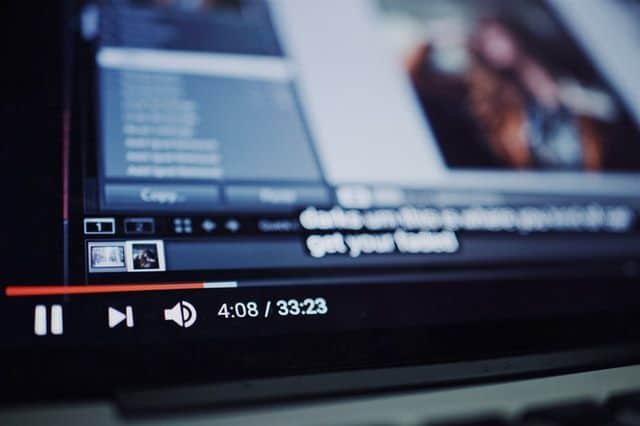 Hashtags have been existent since social media has and it has been really helpful for social media marketers around the globe.
Hashtags make it easier for people to search for a particular type of content or help their content feature into a certain category. This makes it possible for you to fetch more views and hence become more successful on YouTube.
Now, if you are wondering what are the different ways you can use YouTube hashtags, for your benefit, then you've come to the right place.
Today we're going to give you 7 surprising ways YouTube hashtags can be used to get more views. But before that let us understand the dynamics of YouTube hashtags and YouTube SEO a bit.
YouTube SEO is a way that YouTubers can use to make sure that their content is top-notch ad is discoverable by people. YouTube hashtags are a way to do that as well.
Using hashtags makes it easier for people to look for your videos out of the blue and hence get more recommendations from you once they have done that.
Hashtags and tags are simple to use, but they need to be researched well to be used to their potential. Now that being said, let us dive right into the 7 ways you can use YouTube hashtags to increase your video views.
Before you can even put hashtags to use, you need to find them first. To do that, you need to do some research or use a tool that researches you. There are e lot of keyword searching tools that can tell you what people are searching for, and what will help you get the maximum views if you put them in your videos.
However, there is a difference between google keywords and YouTube hashtags.
The ones that you may use to optimize articles on google, may not work on YouTube because a search engine, YouTube has different keywords to work with. As these keywords may vary in volume and CTR you need to find the ones that are most relevant to your content. Once you've found such hashtags, use them in your descriptions and titles to get more traffic to your videos.
This might seem like a no-brainer but a lot of people tend to use popular hashtags but aren't exactly relevant to their content. See we're not saying that won't work, but even if it does, it's going to be short-lived. This is because people searching for the tags that you have put in will expect a different type of content that you have uploaded, thus de-ranking your video on youtube SEO. This is why, even though the keyword you find relevant to your video may have a lower search volume, is better to use for the long run.
On other social media platforms, you can use a geotag to let your audience know where you're posting from, however, when it comes to YouTube, there isn't any such option. To add in a geotag or to the target audience of a particular place, you can add the name of that place in the tags to ensure you get traffic from such people. Also, if you're keen on targeting the people of one country in particular, then adding a flag of that country in your title may help. This is used by a lot of foreign YouTubers who react to Indian videos and add an Indian flag in their title.
Branded hashtags are the best way to curate user-generated content from your audience. Using branded hashtags means that you create a hashtag of your own, that creates awareness for your brand. This hashtag is then promoted across different platforms including YouTube and urges people to post content with that particular hashtag to get more views. Since YouTube now allows you to use hashtags in the title as well, it has become very easy to use branded hashtags on YouTube.
Hosting Q&A
Another way hashtags can be used is to ask questions. Well, people like to watch QNA's, and hence if you use hashtags to make them ask questions, then you can grow your presence rapidly. Since this increases the number of comments on your YouTube videos and also increases the use of your branded hashtags, you get more engagement and hence more views in return. Also, this is a great type of content put up on YouTube.
Organizing giveaways
Giveaways are the ultimate tool to increase engagement and user participation.
Since people are always looking for free stuff on the internet, this could be your investment in your engagement.
Now, you can ask people to comment, subscribe, and like their videos to make sure they are enrolled in the giveaway and ask them to make a piece of content and use your branded hashtag on them.
You can make this a cross-platform giveaway, but the more work you expect your users to do, the more you have to invest in the giveaway prize, as no one is going to do so much for just a $50 Amazon coupon.
Take a look at the analytics
Analytics is the perfect way to show a mirror to yourself. Since it records your performance over the due course of time, it is the perfect place to check for advice. Check what worked and what failed and then research more to curate the type of content the users like and get more views organically. Analytics is the best way to be successful on YouTube if used right.
Conclusion
With competition increasing daily, it has become really difficult to make a stand on YouTube.
However, if you're struggling with being discoverable to people, then the above-mentioned tips are going to be the holy grail for you.
Since people always face trouble using hashtags for their benefit, these tips can help you clear the basics on which you can experiment.
However, make sure to not use more than 10-12 tags in your descriptions or the YouTube tags section because that can kill the SEO of that video. With that being said, we hope you use these techniques because these are some of the easiest ways to grow on YouTube in numbers.