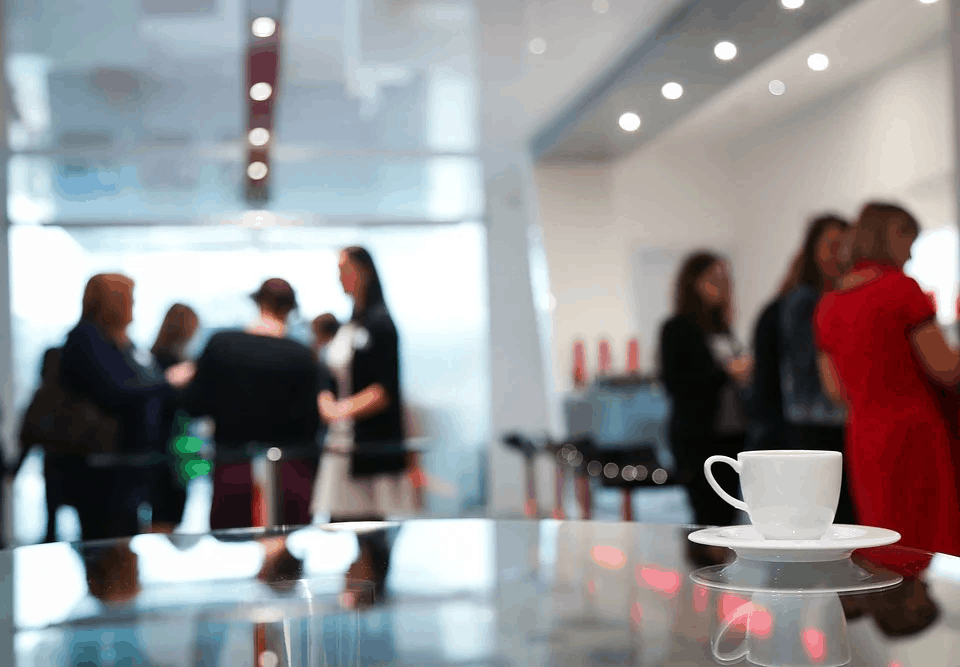 Remarkable Changes Witnessed By The HR Industry
The last decade brought remarkable changes in the HR industry. Some of these changes include the rise of AI, the growth of gig economy, and a push towards diversity.
Besides these, the pandemic globally altered the lives of millions and changed the way we work. With all these changes in place, it would be interesting to watch how the future unfolds for HR.
HR-Workforce Trends to Watch Out For In 2022
Let us take a look at the existing and emerging HR trends all set to alter the future of the workforce.
1. Improving Employee Diversity
In 2020, search queries on workforce diversity were up by 74% compared to the previous year. Diverse teams  have a positive impact on business innovation, profitability, and team morale.
Companies with a diverse workforce reported 19% higher revenues.
Diversity in a company is enabled through the hiring process. Blind hiring, diversity sourcing, and AI-powered candidate screening are some techniques that HR can adopt to ensure a diversified workforce.
2. Upskilling Employees
HR has always been on the lookout for talent while recruiting candidates. With COVID and altered ways of work, HR cannot focus only on hiring skilled individuals.
It has become imperative for HR to empower existing employees with additional skills as well.
This is due to the continued rise of AI and robotics. It is expected that there will be an increase in hiring in automation and technology departments. 35 % of the companies feel that AI, automation, and robotics, require more skilled workers. This means they would either need to hire skilled candidates or upskill existing candidates to meet their needs.
3. Handling Multi-Generational Workforce
For the first time, the workplace now has people from five different generations working together. The question that automatically arises in a situation like this is, how to manage a multi-generational workforce? Again, one may ask if there is a need to manage and look at employees from an age perspective.
Deloitte presented a report on Global Human Capital Trends in 2020.
In that, more than half of the respondents noted that they take into account generational differences when designing and delivering programs for employees. Only 6% believed that their leaders are equipped to handle a multigenerational workforce efficiently. This is the first red flag on the question of whether this is a mindset issue.
4. Revamping Employee Perks and Benefits
With the rise in the remote workforce post- COVID, employee perks and benefits have undergone a makeover. 50% of remote employees want contribution towards household bills and 46% want reimbursement for home-office equipment. Those working in-house, surprisingly, are marking free breakfast, and lunch as their top priority.
Surprisingly, only a quarter expect subsidized commuting costs.
When all employees worked in the office in the past, perks included commute benefits, on-site daycare, free lunches and a fridge packed with snacks. These were a part of the employee value proposition (EVP).
However, with the focus now shifting to remote working, the value of these benefits has reduced.
Today, organizations are providing benefits relevant to the needs of the remote workforce like mental health support, home office equipment, wellness programs, etc.
5. Focusing on Employee Wellness
The pandemic has brought the focus on employee wellness to the fore.
Employee wellness will continue to remain as one of the top priorities for HR. Today, employees are more stressed and the onus is on the companies to offer support to help employees stay healthy. This will ensure employees are more engaged and productive.
HR will, therefore, continue to encourage employees to engage in fitness and other good health practices. HR will implement employee management tools like Flowtrack to keep an eye on employee activities and intervene when required.
6. Understanding the Young Workforce
There is an increase in the number of Gen-Z in the workforce.
Their values and career priorities are much different than those of the previous generations.
For example, the younger generation gives priority to work-life balance, flexible schedules, and remote work options. The youngest among the workforce particularly want to touch base with their managers. 60% of them want to keep in touch with their managers daily, if possible. HR has to pay attention to this emerging trend to drive engagement from this segment of the workforce.
7. Managing A Blended Workforce
Employees now value the flexibility that remote working has brought in.
In a recent Software Advice Survey, 86% of the employees working from home wanted it to continue at least for some time post-pandemic.
Remote work offers flexibility without sacrificing productivity. Businesses committed to a completely remote workforce can save significantly on real estate expenses.
Whether your organization decides to bring back the entire workforce to the office, remain completely remote, or adopt a blended work environment, the transition will take time.
During this transition phase, HR has to provide support and focus on creating a people-centric work culture, whether online or in-house.
HR-Business Trends to Watch Out For In 2022 
Here are some existing and emerging trends relating to HR and business that require our attention.They are all set to alter the future of the workplace.
Aligning with Business Goals
Trends show that there will be a reduction in HR budgets as we move into 2022.
According to Gartner's 2021 HR Budget and Staffing Survey, more than 34% of HR leaders plan to reduce the budget on their functions this year. This is double the number  (17%) of those who said the same in 2020. This is a clear indication of a shift in the mindset.
While some companies plan to cut back on the increase in L&D/HR technology/total rewards and move it to other areas, others will do just the opposite.
It looks like HR may take up the role of performance consultants. They could diagnose problems and offer solutions. Talking to senior leaders, understanding their goals and pain points could make it easier for HR to align with those objectives.
2. Improving Productivity through Employee Management App
New technologies like the HRAPP employee management app help to keep employees engaged and improve their productivity. They also offer transparency and real-time data so that the companies can make informed decisions. These apps can even aid in improving the employer's brand. Employee management apps go beyond these functions.
A single app can offer multiple functions at the same time. It makes onboarding easy, removes communication gaps, improves employee training, automates processes, and accurately tracks time for payroll. With this app, it is easier to share recognition and appreciation with employees. In all, the employee management apps are completely transforming the workplace dynamics.
3.  Using Blockchain for Security
Blockchain technology is bound to impact on the HR sector, given the amount of data HR teams handle. Blockchain is decentralized and therefore provides long-term security for sensitive employee information. It also has smart tools such as smart contracts that streamline contract management and remove the need for manual intervention to approve contracts transactions.
4. Adopting the Gig Economy
Traditional employment is gradually giving way to the gig economy. Gig jobs provide the flexibility that employees are looking for. Currently, a third of all workers in the U.S are engaged in gig jobs. To enable this shift from traditional, long-term employment, HR and senior management must find ways to keep their workforce efficient and agile.
5. Driving Data for Deeper Insights
HR departments work with a lot of data. It's a good idea to put all that information to use through HR analytics. With this, HR can get deeper insights into the data they collect and use them to make important decisions and predictions. These data-driven insights are useful not just for HR but also for business leaders.
6. Using AI, VR, and Chatbots for Automation
HR technology trends that are gaining importance today are robotic process automation (RPA), artificial intelligence (AI), and virtual reality (VR). RPAs are useful for onboarding employees. AI is beneficial for applicant sourcing, assessment, and screening. VR, on the other hand, is useful for recruiting and training employees. It helps screen employees who require hands-on labor. With the use of these, a lot of processes are automated. HR can now focus on other important tasks that need human intervention.
Apart from blockchain and VR, chatbots also play a vital role in helping HR boost employee productivity. Powered by AI, chatbots automate tasks such as answering questions on company policies and benefits. Advanced chatbots can even handle candidate screening and schedule interviews.
This leaves HR with plenty of time to focus on higher-value tasks such as looking for talent to fill in difficult roles.
Conclusion
The future of work has already arrived. In the last two years, companies adapted new methods of working and this will continue into 2022. Companies are gradually embracing digital transformation in the face of the challenges brought in by the pandemic. They are leveraging data to enhance practices and deliver value. HR is playing a crucial role in this entire transformation by taking an outside/in approach to drive success by providing guidance. HR will continue to ensure that these best practices continue to evolve in the future to enhance employee experience and meet business requirements.