Ubuntu 16.04 (LTS) review – Everything You Need to Know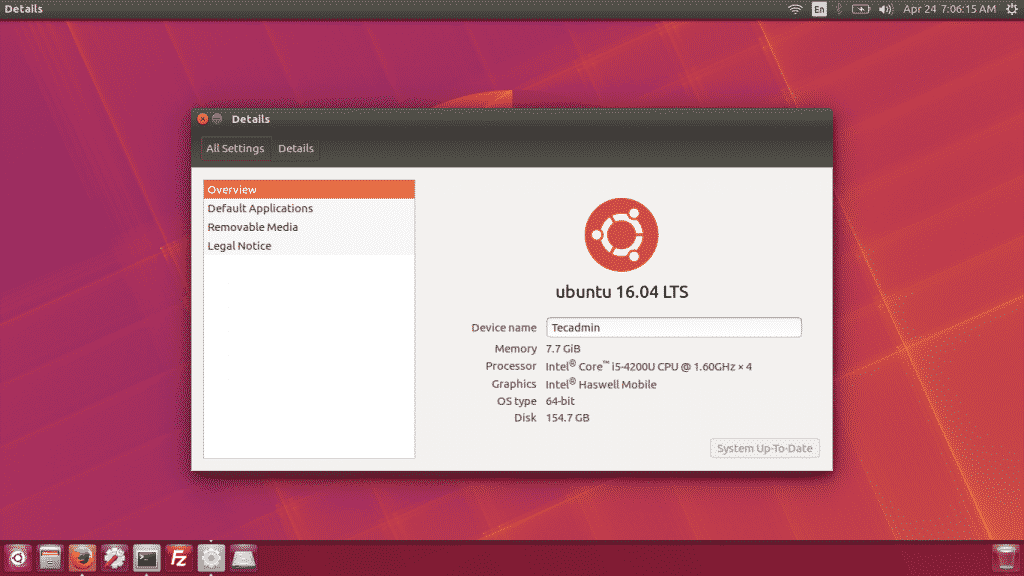 Introduction and Brief History
Released on 21 April 2016 and backed by Canonical, Ubuntu 16.04 (code name Xenial Xerus) is an open-source and user-friendly operating system based on Debian Linux. Ubuntu became famous because of its intuitive and user-friendly interface, robust security features and availability of thousands of downloadable apps (most of them are free). Linux is generally perceived as an operating system for enterprises, data centers, and tech-savvy users, but Linux distributions such as Ubuntu and Linux Mint played a pivotal role in changing this perception. Also check out who wins the battle between linux mint vs ubuntu gaming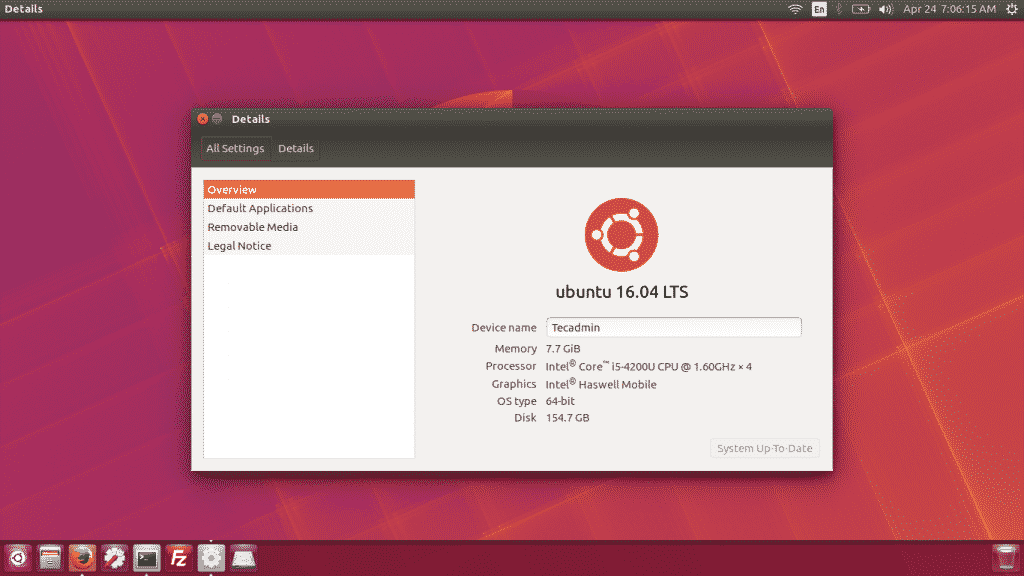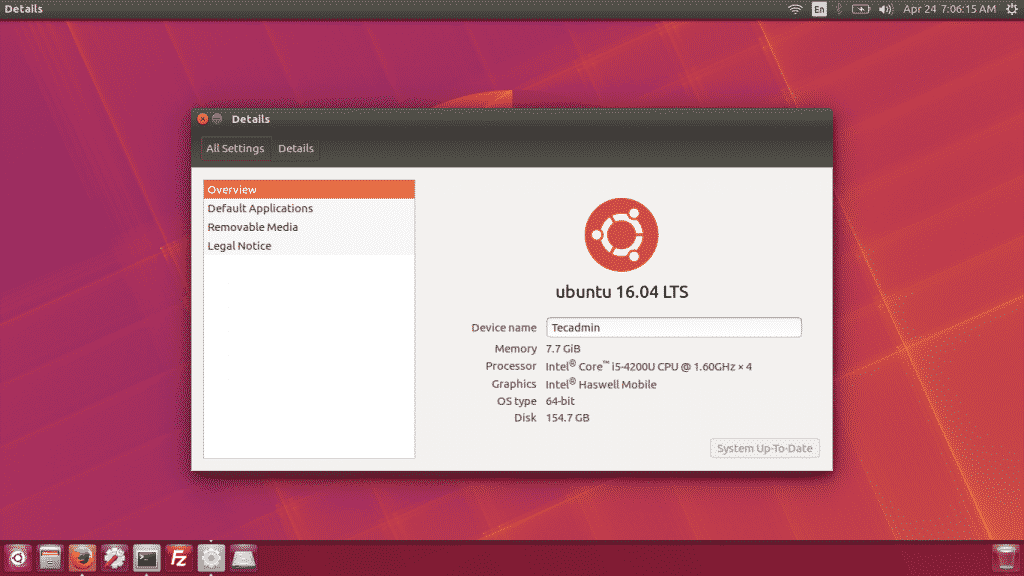 Ubuntu has come a long way from being a basic distro and is now one of the most robust, widely used and complete Linux operating systems. It offers everything home and enterprise users expect from a feature-packed operating system, including an office suite, media applications, browsers, email and communications and games. Let's have a look at what Ubuntu 16.04 LTS has to offer and how it improved in terms of stability, security and user experience.
Hardware Requirements
Linux is known to run flawlessly on older machines such as Windows XP era machines, but you need at least the following hardware for a trouble-free Ubuntu experience:
A Dual Core CPU
4 GB RAM
25-30 GB storage space
USB port or DVD drive
Internet connection (recommended)
A 3D-acceleration supported graphics card with at least 256MB VRAM
Installation
Installing a Linux distribution used to be quite some work, including manually partitioning the hard drive and configuring the bootloader. Things have improved a lot over time and now installing most Linux distributions is pretty straightforward.
The Ubuntu installer Ubiquity makes it easier for users to install the Linux OS, whether standalone or along with other operating systems such as Windows 10. It automatically detects existing operating systems and adds entries into the bootloader. Users just have to boot the installation media, select the language and go through a few other options such as setting up the username and password.
Users can also enjoy the video showing Ubuntu's evolution (inside the 'Examples' folder) during the installation process, which is a much better way to kill time than watching Hi's and text-based intros.
What's New?
Ubuntu 16.04 is a 6th Long Term Support (LTS) release, which means it's supported for 5 years from the release date. The LTS cycle was one of the main reasons behind Ubuntu's popularity as it saves users from having to upgrade their systems frequently. A stable OS with long-term support is a must in the corporate environment where systems are being used for critical work.
Since Ubuntu 16.04 LTS is now almost a 2-year old release, you cannot expect the OS to come bundled with the latest apps. However, updating them is easy using the Gnome software manager, while you can also select the option of downloading updates and 3rd-party software during the installation process.
Some of the most important Core OS updates include:
Rolling HWE Kernel
A Linux kernel is like the backbone of any Linux distribution and is defined as the lowest level of software that communicates with and manages the hardware. Ubuntu 16.04 LTS supports rolling HWE (HardWare enablement) kernel, which means the OS can update to the latest available HWE kernel. This means that new hardware devices should work on Ubuntu even if they were released after the operating system. However, releasing a new kernel too soon can result in bugs and conflicts, which is not something most average users and enterprises would want. To deal with this issue, Ubuntu offers two types of kernels i.e. General Availability kernel (stable and tested, Linux-generic) and HWE kernel (the most recent, Linux-hew-generic).
Snap Packages
Ubuntu 16.04 LTS features Snap Packages, which are essentially sandboxed packages, each running in their own container. They are more like Android apps that don't interfere with other core OS components once you have granted them the permissions they need to work properly. Since Snap Packages come with all the required libraries and dependencies, users don't have to worry about conflicts and missing libraries, but this also results in increased package size.
Although the number of available Snap Packages is fairly small at the moment, it's the future of Ubuntu apps, both desktop, and mobile. That's because they eliminate the mess dependencies create for not-so-technical users, allow developers to push updates almost immediately and provide a more secure sandboxed environment. The .deb packages can now be installed using the dpkg command as installing them the old way does not work anymore.
Python 3
Although Python isn't something an average user should be concerned about, it matters a lot for those who are involved in Python development. Ubuntu 16.04 LTS comes preloaded with Python 3, but developers have to install Python 2 for programs written in the older version to work. Developers can also install Python 3.6 on Ubuntu 16.04, which is considered a game changer, but not available from the official Ubuntu repositories.
More features and Conclusion
Ubuntu 16.04 offers more customization options than the previous versions such as choosing where to see menu items, auto-hiding and making them visible all-the-time. Users can also change launcher's location using a simple command 'gsettings set com.canonical.Unity. Launcher launcher-position Bottom OR left'. The old Software Manager is gone and replaced with the Gnome Software Manager, which makes it easier for new users to install and update applications.
Widely criticized online searches within the Dash are now disabled by default, but users can enable them if they want to. The 6th LTS release brings a lot to the table and offers many improvements in terms of security and stability. However, Linux distributions still need a lot of refinement and polishing before they are finally able to convince the Windows users to change camps.