Top 5 ways to boost sales with Coupons | Offer Marketing 2018
Recent marketing surveys say that Coupons work. Coupons help your business gain a localized market. Surveys say that 91% of customers who redeem their store coupon ends up visiting the store again. That also means that your customers would be willing to share the Coupons status in order to gain store credit
That works like a marketing magic wand because coupons are part of your inherent marketing strategy. It holds your company name, logo and all the advertising icons you need to market your service/product.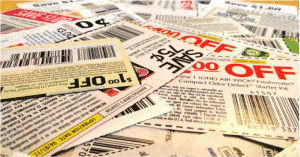 How do Coupons work?
Coupons are store credits that are given to customers time to time to boost sales. Why? because it puts the customer first marketing theory into work. Coupons generally make a customer feel empowered to communicate your business to others.
You give your customer a motivation in return to market your product/service.
How do Coupons boost your sales?
Coupons are widely used by almost all sectors of industries to promote and navigate market share.
Here are the Top 5 ways Coupons boost your sales-
Localized Advertising –
Coupon websites have the customer database that is localized. Setting your offer out on those websites ensure you gain customers that are near you.  This gains you pace within your local area. People who live close to your store and most likely to visit your store first.
Localized advertising through Coupons is not a new concept in the marketing world. Now with online shopping being the most convenient way to buy things, digital Coupons for business places and bloggers have shown in surveys to have boosted your sales growth immensely.
Mass Promotion –
Coupons are sent out to thousands of subscribers every day. That means very few small businesses could afford just mass promotion. Most Coupons are on websites with televised advertisements.
When someone logs in to their cart and sees you offering Coupons to clear cart and one-time discounts, it pushes people to clear their carts and share this Coupon to encourage others to do so. Creating you a huge potential lot of customers.
Boost number of Customers –
since Coupons are sent to thousands of customers, chances are if someone likes your offer they will go to your website. If you are really good, they will also recommend your business to others. This is also a form of guerrilla marketing.
Use Coupons to give regular discounts-
Business strategies vary and every business needs a clear strategy to call to action to increase sales. Achieving sales targets can be hard if you are not using the marketing tools to its fullest.
As a blogger or business place, you can always give regular discounts to people through Coupons, making them come over and over again to your place. It creates a consistent market share in the future.
Regular discount Coupons have managed to work as a good marketing tool for years now, that is how e-book authors keep increasing their readership and grocery stores keep getting the same customers over and over again.
It creates a market consistency.
Using content Coupons to boost sales- 
So here is a marketing tip for free. Make your customers feel special. They will stay loyal to you then.
Give them reasons to feel like you care about them individually. And one of the easiest ways is to award discount and special store credit coupons to customers who are regular. It helps and mostly it keeps a customer's favorites in your database.
So,
Above I have given you the top 5 ways that Coupons can boost your sales.
Why do Coupons make sense?
Coupons make sense on various levels.
It is cost-effective, because the amount of investment you as a business person would have to make to reach out to such a mass audience, you are investing in design and digital medium to set out the same Coupon to thousands and hundreds of people. It helps you reach out much more in a very budget-friendly way.
It helps create a brand recognition
People recognize your brand the more they see it. The more access they have to your services and products through push design and visuals, they will come back. Your brand logo and tag and services are all sent to them via Coupons.
It creates target audience and database
The Coupons you send out will push buyers to implement it and that would also mean that you are creating a loyal target audience and their database is going to always help you in future references for marketing your future goals and products/services.
Final Thoughts 
Guerilla marketing has been in existence since the 1800's and Coupons have been in existence ever since too. This is one of the most tested and reviewed marketing strategies that give your localized sales boost.
So, go ahead and try out this sure cut marketing tool to boost your business growth in sales.