How to Top Google Search Results Charts?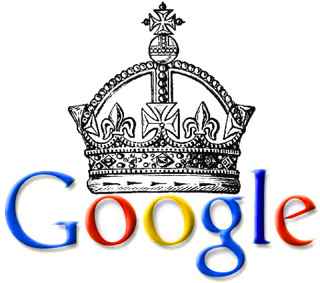 Why everyone wants top Google ranking in Search Results ?
Most of the people in the world first go for Google while they want to get information of something. Search engine provides the domain link or page link for that particular information.
Search engine can drive lots of traffic to your blog if you have properly followed the SEO strategy in your blog including on page and off page optimization.
If you top Google search results list in its first page than you have the greatest advantage over the other blogs because this is the most click-able place for any website. But the fact is that,  it is not an easy task. There are lots of websites in the world likes of you. Moreover Google is becoming more and more intelligent day by day. You cannot fool Google now. In the earlier days, Google only considered backlinks for any website to give importance for its searching ranking chart. But now those things are bygones. In these days if you have lots of links to your blog which are of low quality and irrelevant with respect to your niche than you are likely to be banned by Google's latest algorithm (panda, hummingbird and penguin). Google search engine now uses more than 200 factors for ranking a page for a query in its Search Engine Results Page.
Below I have mentioned the main factor to top Google Search Results page.
On Page Optimization
On-page optimization is the optimization of your site within your site.
It means linking of one page to another, linking of one post to another. In simple it is making connection from one part of a website to another part. In this way we can engage our reader more and more in our website. If the On page optimization is done properly it will directly lower your bounce rate. This is one of the key factor to top Google Search Page.
Off Page Optimization
Off page optimization is the optimization which is done outside of your blog.
Quality link for your blog, sharing on social media to get exposure, sharing on article directory etc. are come under the category of Off Page optimization. This is the main reason for driving traffic to your blog.
In simple words,
On page optimization comes in the role after user reaches your website.

Off page optimization comes in the role before user reaches your website.
Always try to avoid Black Hat Strategy for optimizing your website, because Google animal has become more intelligent than ever before. You will get penalized by Google within most of 45 days. After that you cannot think of getting the top Google results earlier than 6 months.
How to make Quality Backlinks?

This topic comes under Off page optimization. I have written a separate article in this topic. You may want to check it out if you are interested in making backlinks.
Below I have mentioned some of the strategies.
Comment on the blogs which belongs to your niche. But don't overdo this. As this can come under the black hat strategy.
For finding the blog which works under your niche, you can take the service of Putmylink or Dropmylink. These tool will help you find the high quality Commentlov blogs.
Comment on other blogs and ask for them for returning the favor. This is called Reciprocal Linking. Although the reciprocal linking is not considered for the Search Engine Results Page (SERP), but in this way you can build a healthy relationship with your fellow blogger.
On Page SEO techniques
The following techniques are the main technique for on page optimization of your site. These all are the key factor for getting top results on google.
High Quality Content
First thing for your blog is the content. Produce High quality content for your site because this is the things why visitor comes to your site. If they didn't find the content they are looking for you will lose your visitors. Although you should not copy others content as those contents are already indexed by the Google search engine. Only provide the original content in your blog.
Permalinks Structure:
You should use a proper permalink structure for your site. Mainly your post-name for your website's post URL is the most suitable for Google Animal.
Proper Headings:
You should use proper heading tags in your content. The title of your post should be in H1. Main heading should be in H2 tags. If there is sub-category present in your content you should put them in H3 tags.
Keyword Research:
Do a proper keyword research for your blog. Keywords with highly searched and having less competition are the one you should look for. These keywords are the one for which you can rank good at Google, if you appropriately optimize your site.
Image Optimization
If yours article contents images, they should be fully optimized. Alt tag in images should be must. Also you should avoid the filename like image001, image002 should be avoided while uploading. These should be renamed by the more relevant one like shutdown shortcut, On Screen Keyboard etc. Search Engine are currently unable to read text in your image file. If you don't provide the alt tag, then search engine will not find any way to recognize them.
Loading Speed:
You should optimize your site for loading speed. The visitor when comes to your site, they are more likely to get away if your site loads more than 4 second.
SiteMaps:
Submit both your XML and HTML site map to search engine for better indexing of your site.
Internal Linking:
Well, well, well, I almost forget to mention the on page optimization key factor: Internal linking of your web pages for engaging your visitors. Optimize your content by linking the relevant content to each other.
Thats all in this article. I hope you must got ideas to top Google Search results charts. Please do share your experience in the comments below.
Thanks. 😛