9 Best Chrome Extensions You Must Install Right Now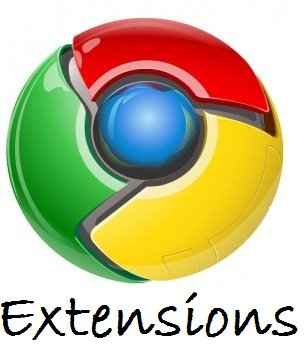 To customise the experience of working on Google Chrome, the chrome extensions are made available for the users.
The Google Chrome extensions are small software which, when installed, tailor the browsing experience of the users.
The extensions make the user's browsing experience much convenient as they allow them to make modifications to their browser as per their convenience.
Chrome extension offer their users with a wide range of functionalities like adding To-Do List, Notes, correcting grammar, the opening of regularly visited sites in one click. One can download these extensions from the Chrome extension store.
Each downloaded extension comes with a tutorial to start with, which gives the user a fair idea of how to make full use of it.
Fyi
Fyi chrome extension give you tons of flexibility and extra power with Chrome. Sign up with Usefyi and download this extension on your chrome browser.
Search and organize your documents in one place. You can also get access to other important business apps that will help you process and manage your files on different platforms in just a few clicks.
Myfavorites.Page

Myfavorites.page is the best utility chrome extensions . With the help of myfavoirtes page Chrome Extension, you can Organize your life by having a new tab for your Favorite Links, Bookmarks, Search, Feeds, To Dos, Calendar, Reminders, Notes, Weather, Currencies & more.
Evernote Web Clipper
Evernote Web Clipper is very handy to use and one of the best Chrome extensions available on the Chrome Store. It is a note-taking extension that allows web users to browse with ease.
But not only does it allow to take notes while browsing, but it also has several other features that make it one of its kind, like it will enable the users to save any an entire article, keep screenshots within the Evernote.
Apart from this, it allows adding tags, Notes, and bookmarks to make it a very suitable extension for both students and working professionals.
One Tab
While doing any research work for school/ college/ professional work, one's browser is always cluttered with multiple tabs open, which gets the user confused and might mess up the work.
OneTab can prove to be a useful Google Chrome extension for this as it allows its users to condense all the tabs into one single tab with the links and allows easy browsing. OneTab is also useful in saving links for future use and for sharing any information present in a tab through the links.
Any.do
Any.do extension makes adding tasks to your To-Do List much more easy and convenient.
This extension can do a lot more than just adding tasks to your To-Do List. It can sync all your devices and lets you access your list from any device, anywhere.
Be it a smartphone, a tablet, a laptop. Any.do extension has several other features that make it one of the most loved extensions. For instance, it allows you to share your list and tasks with others, add reminders, set priorities, and attach sub notes.
Ghostery
Ghostery is a browser protecting extension that has multiple features to it. It is a software that makes it nearly impossible to track you while you browse.
With the protection from tracking, it also helps in blocking all kinds of ads like Pop-ups, Banner Ads, Facebook ads, etc. This helps in increases the browser's speed and in turn, gives you the best browsing experience.
BuiltWith
BuiltWith is one of those rare Google Chrome extensions that help the users to know how a webpage was built. This extension gives all the details about the technologies that were used in making that web page.
Where earlier, this had to be done manually, BuiltWith saves a lot of time and gives all the information in just one click.
The free version mostly works with most users. But there is a premium version to it, which does not go heavy on the pocket and allows unlimited web pages to be studied.
Dark Reader
Dark Reader helps convert the web pages users visit into dark mode or night mode. The users can easily switch between the dark mode and light mode and easily whitelist websites like YouTube, which have their custom dark mode.
This extension helps in easy visibility at night and also allows the user to adjust the colors manually. The Dark Reader extension makes the look of the web pages all the more exciting and gives a unique browsing experience. It doesn't entail any sort of ads and is very simple to operate.
Stylish
Stylish is a one of its kind Chrome extension that allows Chrome users to physically modify and customize their browsing experience. Where the world keeps on using regular themes for websites and social media.
The 'Stylish' extensions allow you to modify those web pages by applying custom themes, color schemes. This extension even allows you to create your themes to enhance your experience of using Chrome.
Extensity
With multiple extensions installed on a device, creates a clutter. This is where the Extensity extension must be installed. The users can save all their pre-installed extensions into Extensity.
Apart from just saving the chrome extensions, it allows enabling and disabling any extension from its list. The users can also specifically mark their favorite extensions, which makes them even more handy to use.