How Technology Can Improve Your Retail Business?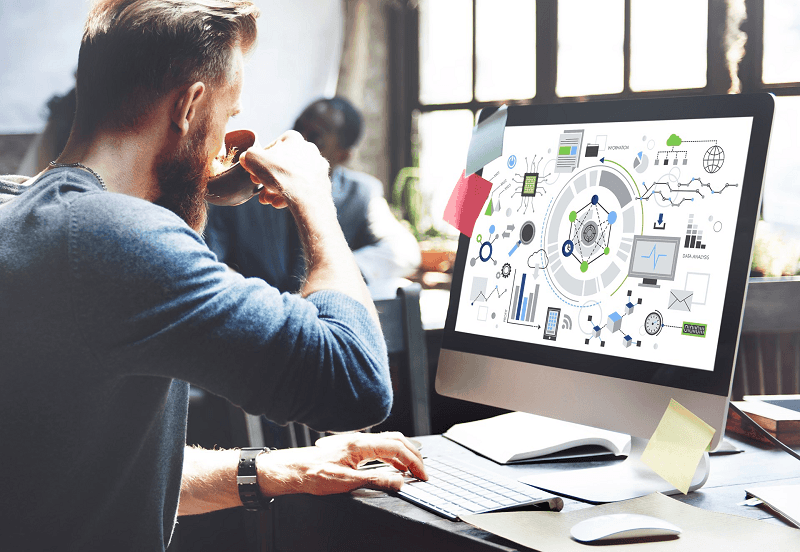 Quality, speed, and efficiency are the three most important pillars of a successful retail business. If you are into a retail business that is plagued with low sales and you wish to remain at the top in the market, technology will be your armor. There is a wide array of robust technological tools that offer creative and fast solutions to businesses and improve their sales. Let us see the five most important contribution that technology can make to boost your retail business.
Automate your inventory control
If your retail business is grappling with over-ordering and under-buying issues, then the best way to get rid of them is to have an electronic inventory. You feed in the system the number of days' supply you prefer which can be modified from season to season. The system reads from the data of the past sales pattern and calculates optimum stock levels for each commodity and signals you to reorder them.
Infographic created by WSI, a logistics provider
The electronic inventory also performs "open to buy" calculations and determines how much you should spend on particular store categories for maximum return. When you have an electronic inventory system, you can easily answer your customer's questions with just a few keystrokes.
Improve your forecasting
You can improve your business's sales by an accurate forecast via the automated statistical systems. These statistical forecasting systems tap on the data related to past sales and forecast future orders based on calculated and accurate information fed to the system. Forecasting systems are integrated into the process through interactive Web-based applications and can be further adjusted, taking every aspect into account. With a system presaging the volume of sales over a particular period of time, you can decide whether or not to offer sales or increase or decrease your stock.
Artificial intelligence to deliver customer satisfaction
From the biggest companies to start-ups, every business has jumped the bandwagon to integrate their business with robust artificial intelligence and deliver exactly what a customer needs. AI has made it possible to give tailor-made products to the customers and make room for innovations. Customers expect that you tell about your stocks or that you have the product which they want. By the time you will confirm from your warehouse and report to the customer, he may be perusing your competitor's products.
Keep track of your margins
An inventory control system can help you by dispensing gross margins. The system determines your pricing engine and markdown according to the parameters you set in the system. Even if you are offering a special price on certain products, your inventory will keep track of the margins. You can establish predetermined markdowns for different sales that you wish to offer. You can even set different scales for different patronage communities. For e.g. you can set one pricing for different stores across geographic regions or for preferred customers. The system will keep tracks of gross margin as well as the changes portended by markdowns and preferred pricing.
Electronic Data Interchange (EDI)
EDI technology is a great tool to boost your retail business.  Via EDI you can send purchase orders to your supplier electronically on the phone or internet. This electronic method not only saves your time but also rules out the possibility of sending erroneous information. It saves you from embarrassing situations where you deliver the wrong product to the customers. You can establish a POS Software and generate purchase orders and then send it to the supplier electronically without any hassles.
These are five general technological tools that you need to integrate your business with. No matter what business you have, these basic technologies will keep your business in balance and cushion any unpredictable or uncontrollable loss.