Top 10 SEO Tools you should use in your SEO Campaign: 2021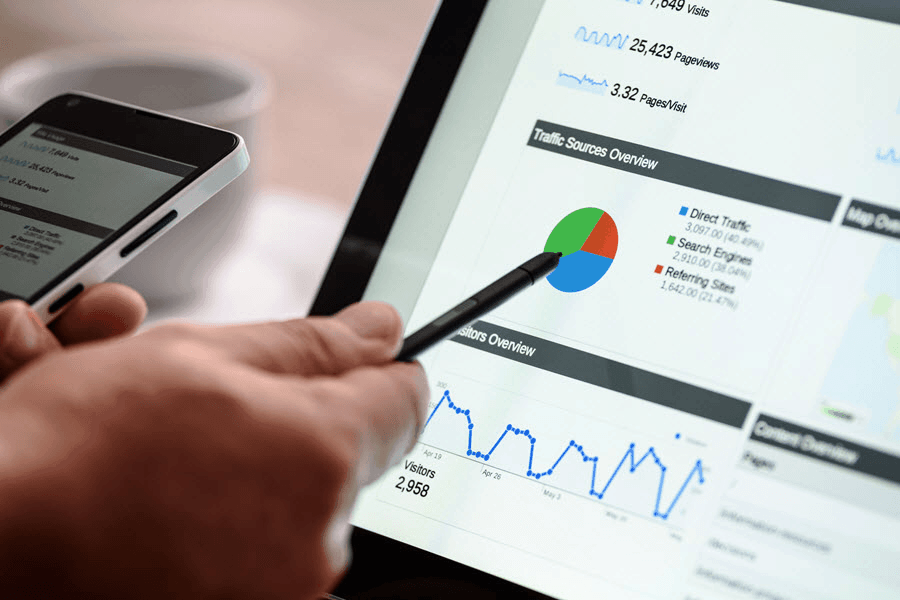 How do you expect to get website traffic if you don't have website SEO tools?
Seo is one of the significant factors that drive traffic to your website.This article will walk you through the top 10 SEO tools, you need to generate traffic to your blog and create a significant amount of traffic through search engine optimization.
Being a top Rated Search Engine Optimization service in NZ, we are currently using these tools for our SEO Auckland Campaigns and recommending as well.
Ahrefs
This website is an SEO tool that allows you to perform multiple SEO tasks such as creating rank tracking, looking up how many backlinks you have. This website also enables you to see your backlinks and also allows you to see your domain and page authority.
You can also get to know the keywords that you're ranking for.
Through this tool, you can also get to know where you're at and what your growth is.
There's a lot of tools and features that Ahrefs offers and this is a tool that we can heavily rely on for all of our SEO optimization. Hence,
If you're a designer and you're trying to rank your business you need to have the best tools to be able to do that and there's no better tool than Ahrefs.
Sign Up
It is a tool that allows you to submit your business and your location to all of the main directories. There are some competitors out there for them as well but we recommend Sign Up because of the customer service and also the number of features that they have.
They have review generation, rank tracking and premium directory listings that you can even buy additionally from their free ones that come with the membership.
So this is a great tool that allows you to do a lot of awesome things in order to rank your business, track your business, get your business on all the directories.
If you ever need to change out any info, you can change it there and it changes it on all of them for you.
So it's going to save you a ton of time in managing clients and then it'll also send out reports of any changes that you're having in your rankings or any changes to your listings and things that need to be happening.
Google Search Console
Google Search Console enables you to track the traffic and the keywords that are coming to your website. It also allows you to create a site map and permits you to make sure you have your robots.txt files.
It scans your website for any crawl errors and it tells you your average position and how many impressions and how your website is ranking from the Google perspective.
It's a great tool for you to help create new site maps when you create new pages submitting your website and having it re-indexed.
There's just a lot of settings and features within the google search console that you're going to need to use to rank your website.
So you want to add your site in there as a directory or as a listing basically inside there so you can start tracking these things.
It's pretty quick to set up the tracking code on your website from the search console and it all pretty much integrates. You can link the search console to Google analytics and back and forth. So it's just a really important tool that you're going to need to utilize in your business.
Keywords Everywhere
If you haven't heard of this tool before it's amazing they actually make a Chrome plug-in extension. Inside of the Chrome extension, it automatically shows all the different keywords on the right-hand side where ads used to be whenever you do a Google search.
It shows a bunch of results and it'll actually show all the other keyword variations what the competition is and what the search volume is for that and what the average cost per click is. First of all, you need to buy credits and then it allows you to search.
You're going to use up those credits and you can also pause it when you are not using it because you don't want to keep paying for credits for just every everyday search.
So you can only turn it on when you want to use it. It's a wonderful tool to find good keywords that have a lot of search volume but not a lot of competition.
Google's Structured Data Test
You can just go into google and type in a structured data test, it'll be the first thing that shows up. it's a really powerful tool for you to actually see the structured data, the schema markup and the rich snippets. Structured data is a critical SEO element.
This is going to help you have some of those results below your page. It helps you to rank above people or even show up at the top by having the absolute best information to give to Google answering specific questions like long-tail keyword questions. so you want to use schema markup and that is a tool that we use to check the schema markup to make sure that everything is working.
Small SEO Tools
There are so many amazing things this tool has.It's a great website that has plagiarism checkers, backlink checkers and content checkers and there are just dozens.
It probably has two, three dozen tools on here to help you with your SEO. There's a lot of different features that you can use here.
The number of tools that you can get on Small SEO Tools for free and the things that you can do with that is just super powerful and there's not really anything else out there as far as we're concerned that allows you to do it on a budget like Small Seo Tools.
Authority Builders
This website is actually owned by Matt Diggety. He's got amazing content on his website he's invested into a bunch of different software. He's fairly recently launched authority dot builders and that is where you can get backlinks or link juice.
This is a really important one if you haven't done this or you're not doing this for your business. This is something that you really need to start considering is getting backlinks from reputable websites linking back to your website.
This will move the needle very quickly for you. A lot of people go out and buy really cheap backlinks that are garbage from spammy websites.
This is the thing and type of things that you want to avoid. We don't want you to do that, instead we want you to use a little bit more of a pricey tool like Authority Builders.
It is going to get you the best absolute links you can find. You're going to be able to have a nice dashboard and you're going to be tying yourself in and supporting a business owner that's doing incredible things in the SEO world.
You can learn a lot from him by buying into his software supporting him you're going to make your money 10 times over.
You should check out Authority Builders if you want to rank your website quickly.
Yoast
If you haven't heard of Yoast then you're probably not on WordPress. WordPress is a content management system that we use more often than anything else because there's so much scalability and customization that we can do. With the help of WordPress, we can make really beautiful websites for an affordable price.
It allows us to create something custom. They have a huge marketplace that includes plugins and apps like Yoast.
Yoast is an SEO tool that you can incorporate and download into your WordPress website and it walks you through very easily how to optimize your website.
You can pick your targeted keyword, your title and your description and it gives you an overall score based on your title and your description.
It'll tell you what you need to fix, what you need to do better if you have enough content, if the layout of your content is good, if it's readable.
It just really helps you fine-tune your content, your direction, your messaging and your keywords and optimizing those individual pages with the on-page SEO that's going to be a big tip for you. Yoast is the number one plugin we put on every single WordPress website we use.
Temi
This is a great tool that you can use to take all of the videos and automatically transcribe them for cheap. It's really affordable to take your videos, upload them there and get them professionally transcribed. Once they're transcribed, you can go and turn them into articles.
You can take those transcriptions and write them out with the right headers and the right descriptions and make them into full articles.
So this is a tool that's going to help you create content a lot faster and you're going to be able to do it affordably.
One-Click Influence
This tool is an amazing tool for people that are trying to rank and get influence as well. It's very similar to Authority Builders but they actually will build a website for you with five articles linking back to other websites for you like your websites or clients websites.
This is going to move the needle very quickly. It's not a cheap service but it's very effective. You can get a beautiful WordPress website. it's pretty much a simple clean WordPress website, nothing special but it's a simple clean WordPress website with a domain name that's already got authority and trust so check out one-click influence.
It's a really powerful tool that you can use to skyrocket your growth and your influence and your authority online.