5 Must-Have Tech Devices For Home Improvements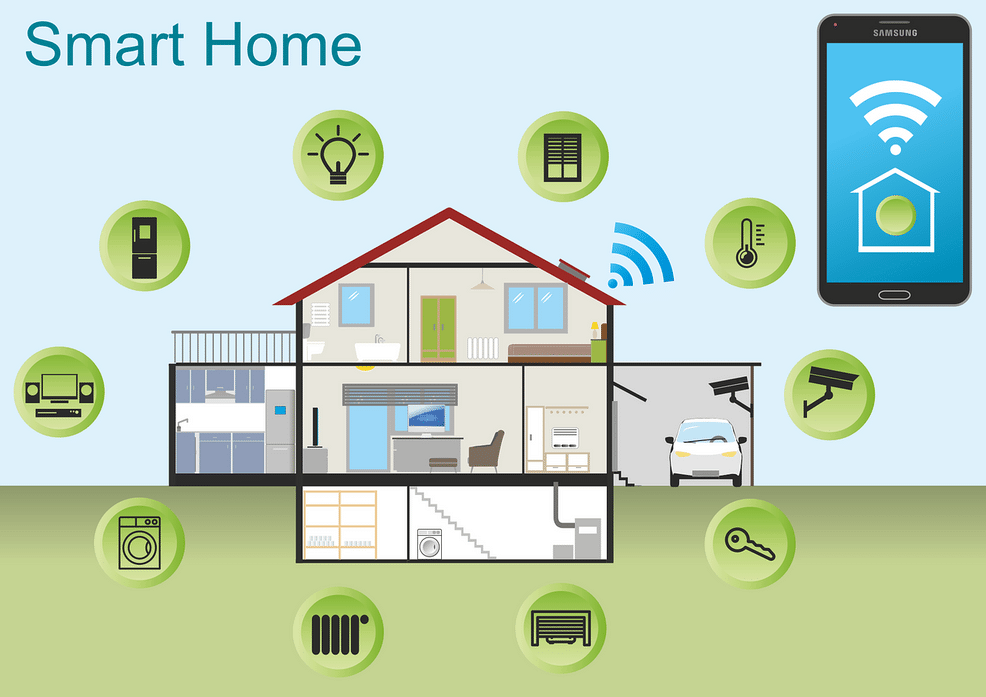 Home improvements require a lot of thought and capital.
One of the best investments for homeowners is in technology. The leading tech devices for home improvements make renovations worthwhile.
When you imagine your new living room, you envision the perfect flooring and a different paint color on the walls. On top of these changes, consider incorporating technological advancements into your idea of the perfect home. That way, you can achieve the right look and the convenience you deserve simultaneously.
Continue reading to discover the must-have tech devices for home improvements this year.
Smart Thermostat
Firstly, purchase a smart thermostat to optimize your home improvement project. These tech devices save homeowners a significant amount of money. The advanced technology allows you to reduce your heating, electricity and cooling bills significantly. You can alter your home's temperature right from an app on your smartphone.
Many times, homeowners forget to turn down their heating or cooling when they leave for work.
When no one is home to enjoy the nice temperature, the capital spent on it goes to waste. Rather than dealing with the lost finances, use a smart thermostat to change the temperature whenever you remember. The best smart thermostats also allow you to control temperatures with your voice. Speak commands to your device when you wake up cold in the middle of the night. You do not even need to pick up your smartphone. Improve your home renovation project with this tech device.
Smart Light Bulbs
Invest in smart light bulbs to significantly improve your home as well.
The leading smart light bulbs offer energy-saving features. Moreover, they allow you to control the lights around your home more easily. You can create a new ambiance without even getting off of the couch. Simply control the dimness from your smartphone. Leading brands even manufacture smart LEDs that sync with various other smart gadgets. You can control your lights based on a movie that is playing or music that you are listening to.
Consider using this tech gadget to highlight the best parts of your new renovation as well. Customize your lighting in the simplest way possible with this must-have home tech device.
Smart Television
Additionally, purchase a smart television to improve your new living room's appearance.
The best smart TVs also improve your movie watching experiences. They offer a 4K resolution and High Dynamic Range (HDR) that enhance image quality significantly.
Several advanced TVs also include special filters that reject ambient light. Plus, the modern, flat style makes your living room look clean and sleek post-renovation. Once you find the perfect smart television, improve your entertainment system further. Use an electronic parts search engine to find the best audio and video connectors. Purchase high-tech remotes and USB cables as well. That way, you can prepare your family for the best movie nights in your newly renovated home.
Smart Faucet
Another popular tech device among homeowners undergoing renovations is the smart faucet. This device saves you money and improves the environment simultaneously.
With a smart faucet, you can save as much as 15,000 gallons of water per unit each year.
Moreover, the best smart faucets do not use large amounts of energy. Hence, they minimize homeowners' carbon footprints in more ways than one.
At the same time, they make everyday tasks like washing your hands and brushing your teeth even simpler. Your kids do not need a stool just to reach faucet valves behind the faucet itself. Instead, they can simply wave their hands underneath the faucet for water. Increase the convenience of your home with this tech device for home improvements.
Smart Door Lock
Finally, give your security system an upgrade with a smart door lock. This is one of the most popular home improvement technologies because it offers security benefits while still adding convenience.
Similar to other smart home devices, these locks can connect with your smartphone. You can unlock your door before you even reach it. Simply press the right button on your smartphone and approach your unlocked door with ease. You no longer need to struggle to get a key out when carrying groceries inside. More so, the best smart key alternatives auto lock. Say "goodbye" to forgetting to lock the door. You can leave the house worry-free with a smart door lock. Hence, it makes for a great addition to any home improvement project.
To truly transform your home during a renovation, invest in leading technologies. Purchase a smart thermostat to lower your bills and increase comfort levels in your home easily. Smart light bulbs make it easy to adjust the mood in various rooms. More so, smart televisions create the perfect home entertainment systems.
With a smart faucet, you can reduce your carbon footprint and your water bill simultaneously. Lastly, improve your home security system with a smart door lock. These must-have tech devices for home improvements can modernize any house.