Top 5 Types of Apps You Will Need Before Your Next Overseas Vacation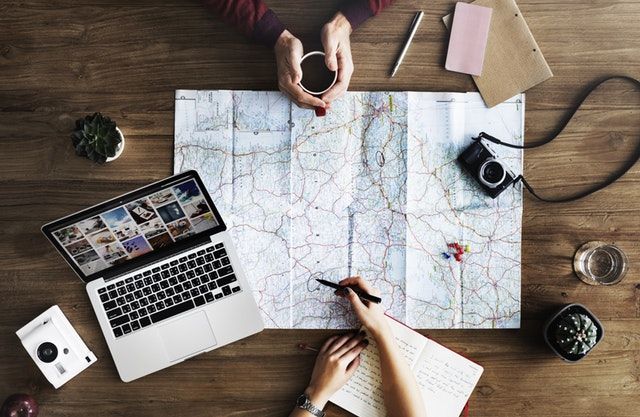 We live in an era where there's a mobile app for nearly everything, and of course that includes apps that you can use for travel and vacation.
Failing to use travel apps is not going to ruin your trip by any means, but it can also be to your disadvantage.
Let's talk the top five types of apps you will need before your next overseas vacation. Take note that we won't talk about specific apps you need, but rather the basic types of apps that you should consider using:
Airline Apps
Practically all of the airlines have apps these days, and they are incredibly efficient in that they allow you to check in and receive your boarding pass without having to walk up to the front counter at the airport.
Remittance Service App
The days of having to walk into the physical establishment of a remittance service or money transfer service agency in order to convert and send money across different currencies and countries is over.
Today, after setting up an account, can easily just use a remittance service app to perform the task in a matter of minutes instead, and you can literally convert and send money to anyone anywhere in the world.
Public Hot Spot Apps
Public hot spot apps will show you all of the places in your general vicinity that offer free Wi-Fi. This will most certainly be a good app to have if you're a freelancer on the go and need Wi-Fi in order to get work done. At the same time, just be careful about the specific hot spots that you use. Not all are exactly secure or speedy.
Review Apps
Out of all of the types of apps in this list, this is the one that you probably use the most in your day-to-day life already, and you won't want to ignore it when you go on a trip somewhere.
Apps such as Yelp or TripAdvisor are incredibly useful for providing you reviews of businesses and establishments in the area to help you make a decision in which ones you want to go to.
First Aid Apps
Accidents can happen, including accidents that result in minor or serious physical injuries. Having a first aid app that teaches you how to properly respond to illnesses or physical injuries will be a good thing to have, especially if you are a ways away from the hospital.
Speaking of hospitals, an app that reveals to you all of the hospitals and medical establishments within your general vicinity would be a good thing to have to.
Apps For Your Next Vacation
Travel apps can really help to simplify and enhance your overall vacation experience, and the above top five types of apps are the ones that are the likeliest to help you out the most.