MacX DVD Ripper Pro – Fastest Tool to Rip DVD Movies [Black Friday Special Offer & Giveaway]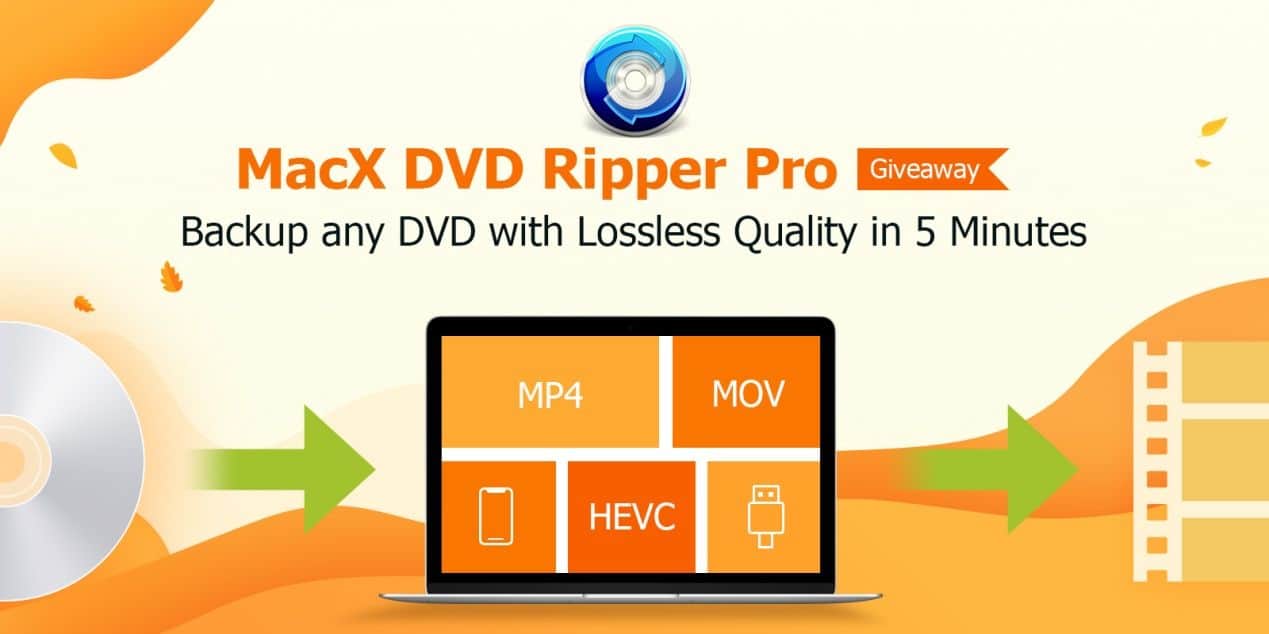 We all have DVDs in our homes, since a few years ago these were very famous in the field of multimedia and in the transfer of information between one device and another.
Currently, these discs are no longer so famous and are in the process of disappearing. That is why we are looking for ways to transfer the contents of this DVD to another format to view it on our iPhone or store it on our Mac.
To carry out this action, we bring you today the MacX DVD Ripper Pro app  that will perform this action on our DVD,  the best DVD ripper for Mac .
Why MacX DVD Ripper Pro is the best DVD Ripper?
Although in the market there are lots of applications that allow rippear DVDs to different video formats, MacX DVD Ripper Pro compiles some functions that make it the best alternative.
1. Maximum extraction speed: 5 minutes for a complete DVD
While other applications with similar functions take up to an hour and a half to copy a DVD, MacX DVD Ripper Pro does it in just 5 minutes.
For this the software relies on the latest technologies such as batch conversion, hyper-threading, Intel QSC or the advantages of current multi-core processors.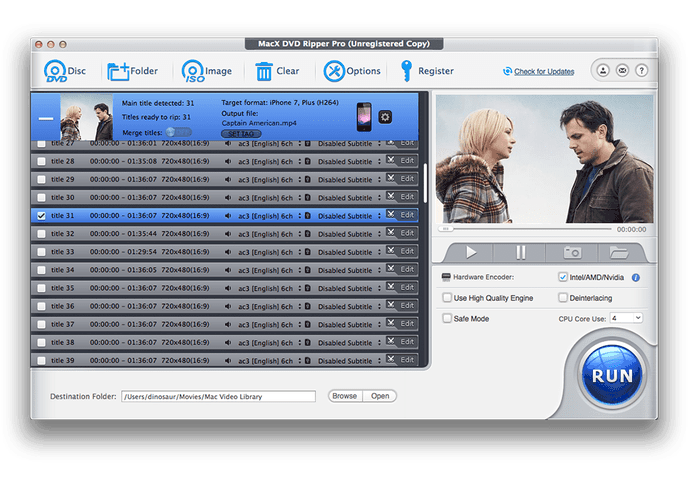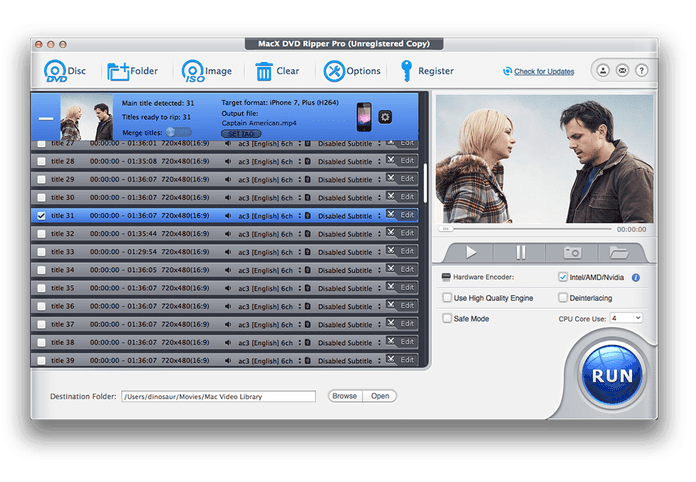 2. Wide compatibility with DVDs
According to its developers, DVD Ripper Pro is the first and only software for ripping DVDs compatible with all types of protection available in the market. It is powerful enough to even work on the knotty DVDs, including recently-released DVDs, Japanese DVDs, those pesky "99 titles" DVDs, TV series DVDs, workout DVDs, and even the unplayable DVD DVDs. Unlike many other DVD converters, it also works with non-Universal Disk Format discs.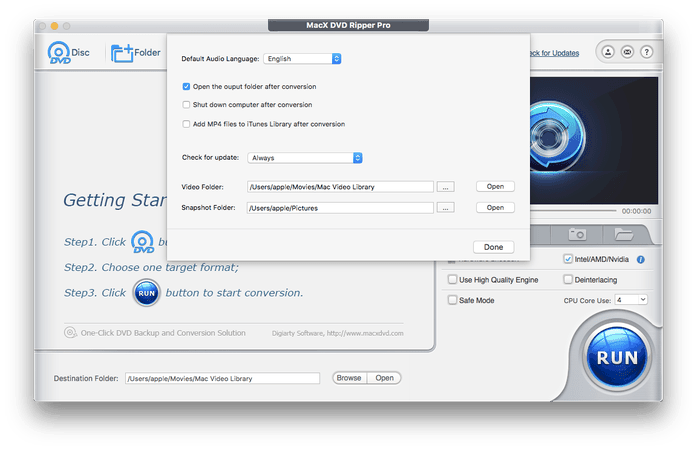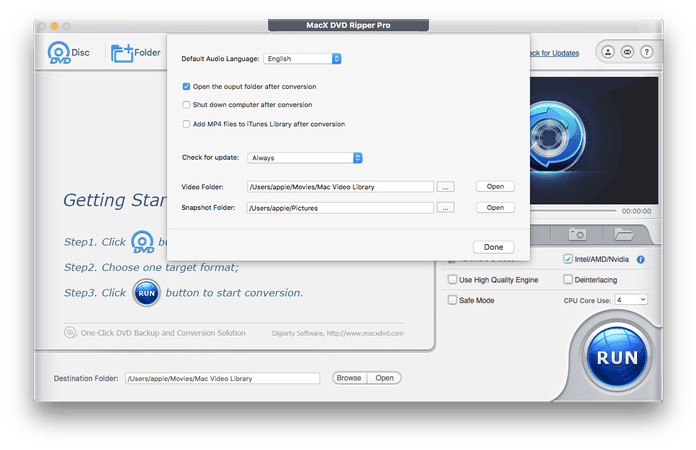 3. High Quality Engine to preserve original quality
MacX DVD Ripper Pro also ensures the highest possible quality after DVD copying and ripping. This is down to the High Quality Engine built at the core.
In the DVD backup mode, High Quality Engine automatically activates its demuxing/remuxing kernel to copy DVD content, including video/audio tracks, different subtitles, out of the physical discs without re-encoding, and save them onto your computer hard drive swiftly, with video/audio quality untouched.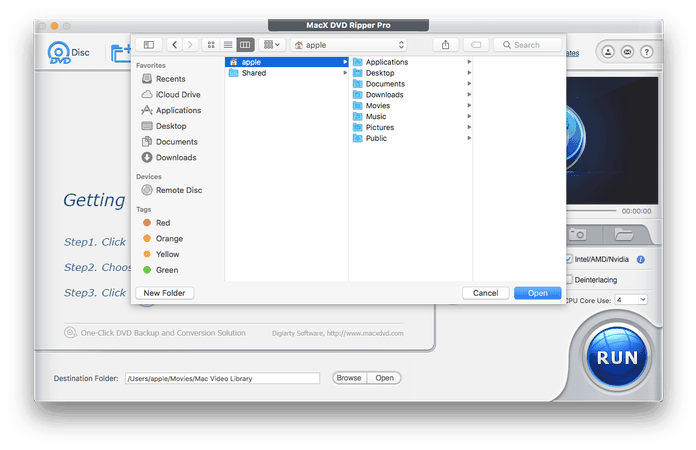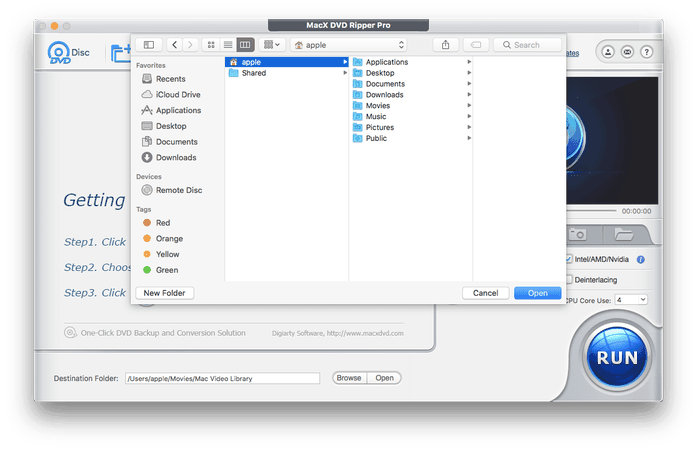 4. Conversion of DVDs to multiple digital formats
Once the contents of the DVD have been extracted, the software is also capable of converting it to multiple digital formats. Among them are the containers and codecs most used today:
Video: MP4, H.264, MOV, M4V, HEVC, QT, AVI, MPEG, FLV, MKV, ISO image, etc…
Audio: MP3, AAC, AC3 …
In addition, it also has preset configurations that allow optimizing the final video for different devices, among which of course are Apple's iPhone (including the latest iPhone X and 8 models), iPad, iPor, Apple TV, Mac, smartphones of other brands, etc…
MacX DVD Ripper Pro Black Friday Giveaway
Yes, you read that right. MacXDVD is running the Black Friday Giveaway Now! You get a chance to get the premium version of MacX DVD Ripper Pro for free. Click here to get MacX DVD Ripper Pro for free. Kindly note, the offer is valid only up to December 10, 2018.