7 Top Benefits Of Cloud Hosting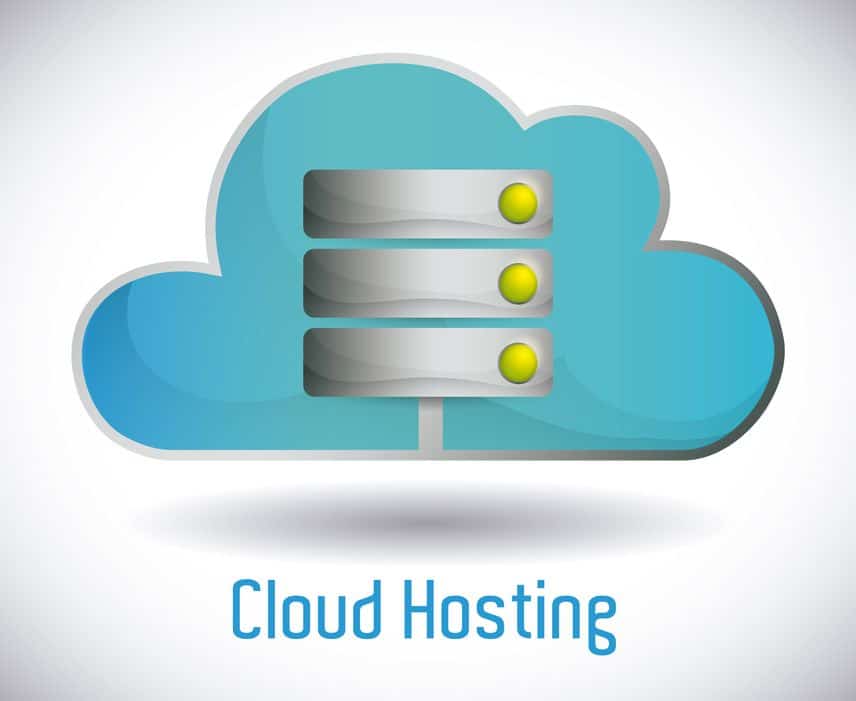 In today's modern business world, almost all business owners are looking for ways to maximize efficiency and cut costs. As technology continues to evolve, institutions and organizations are searching for innovative and new ways to manage their web hosting needs.
At present, cloud hosting has become a revolutionary and effective method. As more businesses move to the cloud and decide to work with the best cyber security company to keep their business protected from online threats, many embrace cloud hosting as an excellent alternative to traditional hosting.
Basically, cloud hosting encompasses the storage of your data across different servers. It means data can be accessed from anywhere, provided that you have an internet connection. Your cloud hosting services are often taken care of by vendors that store your data in various data centers globally.
If you're new to cloud hosting and having second thoughts about considering it, here are the benefits you should know:
Cost Efficiency
Typically, cloud hosting is offered as a Software-as-a-Service (SaaS), which means service providers are responsible for maintaining the necessary hardware. Therefore, customers will only pay for the services or resources that are being used.
Vendors may also provide different cloud hosting packages suitable for the needs of your business. Depending on your preferences, you may research regarding different vendors and determine the right cloud hosting plan fit for your company. Pricing may depend on several aspects, so many businesses will always have a suitable option.
Since several cloud services can be shared among various businesses, they offer low-cost options for companies. Cloud hosting is an affordable hosting solution, mainly for small businesses that can't afford to maintain and purchase hardware on-site.
Furthermore, your business may also save on Information Technology (IT) costs, since servers and hardware are the vendor's responsibility. There's no need to purchase or maintain hardware in-house. On the contrary, with traditional hosting, you might be paying for more resources that you're not using.
Uptime And Traffic
With many dedicated and connected servers, you'll have less downtime. In the case that servers fail, another one may take over. But, it's not the case with traditional hosting that relies on one server rather than multiple servers. For instances that a server goes down, it may lead to lengthier downtimes.
For that reason, cloud hosting takes the higher ground in situations like this, because lesser downtime for your company's website and applications, means higher productivity for your team.
Flexibility
As your company grows, you would want to expand your infrastructure as well. With cloud hosting, it won't be a problem to expand. The best cloud hosting solution enables you to expand in a way that suits your company. It's possible to upgrade without investing in all the software and hardware because it's part of the vendor's services.
Increased Security
Cloud hosting comes with a well-established infrastructure with multiple layers of security to keep your application, network, and data protected. Cloud service providers also offer encrypted and secure solutions, firewalls, backup recovery, storage segregation, data isolation, and identity management.
Enhanced Collaboration
Most businesses have turned towards hybrid or remote workplaces. These days, employees aren't in the office due to the pandemic. Through the use of cloud hosting, employees may access data or applications anywhere. The only thing they need is a stable internet connection and a computer. Having this kind of accessibility may improve the productivity of your company.
Also, it offers your employees flexibility in terms of where to work. If you have a mobile team, you can never go wrong with cloud hosting since it allows your employees to access the documents they need anytime and anywhere. As a result, it streamlines your business over time.
Ease Of Mind
With cloud hosting, you basically work with a server host or a vendor. Vendors provide customer service and support which ensure that your company is equipped to focus on other essential operations. In addition, you have access to a specialized and trained team to help your company in case of technical problems.
If you're a small business that doesn't have a dedicated IT team, cloud hosting is a beneficial option. Other vendors may provide 24/7 support to ensure that your requirements are met around the clock.
Moreover, your vendors offer secure cloud solutions that may lessen data security risks for your business through different procedures and policies in place to ensure its security.
Offer Easy Backup And Disaster Recovery
The multi-server setup of cloud hosting enables data to be automatically backed up. It also provides an easy and fast disaster recovery feature.
Since traditional hosting runs on a single-server setup, disaster recovery may not be feasible as there's only one server that hosts your applications and data. For disaster recovery in traditional hosting, you have to make special arrangements for data backup.
Conclusion
If you're moving to the cloud, it's wise to note that cloud hosting is a newer and more reliable technology today, and the trends show that it's going to improve more in the future.
With its ability to scale your resources and increase the efficiency and collaboration of your company, there's no doubt cloud hosting is an excellent investment. Just make sure to work with a reliable cloud hosting service provider to maximize these benefits.