SendInBlue: The Ultimate Email Marketing & Marketing Automation Software
–>Do You have a very Great product and you want people to use it?
But as you know a great product needs a great promotion.
–>To be honest all your hard work on the product will go in vain if you are not taking product marketing seriously.
–>Every business irrespective of its size, whether it is small, medium or large-scale needs good promotion.
–>You need to  promote your product to fetch new potential customer for your product.
Okay, let's dig more into the topic.
Sometimes it is not the case that you are not marketing your product but rather a case is that you are not getting effective results. It is also quite difficult to manage marketing at the big level. But here is the solution of all your problem. This tool is called SendInBlue.
SendinBlue makes your marketing works on automation. It is very effective to tool to manage all product promotion very easily.


The best thing about the user interfaces it provides to its users. Anyone, even the beginner can easily use this tool. It also provides your current campaign report in visual forms like a graph.
Features Of SendInBlue
We have talked a lot for SendinBlue. Let's go into the awesome feature SendinBlue is providing.
1. Email Marketing:
People generally don't even read emails fully even they are sent in a traditional way. SendinBlue provides an advanced feature like Drag & Drop.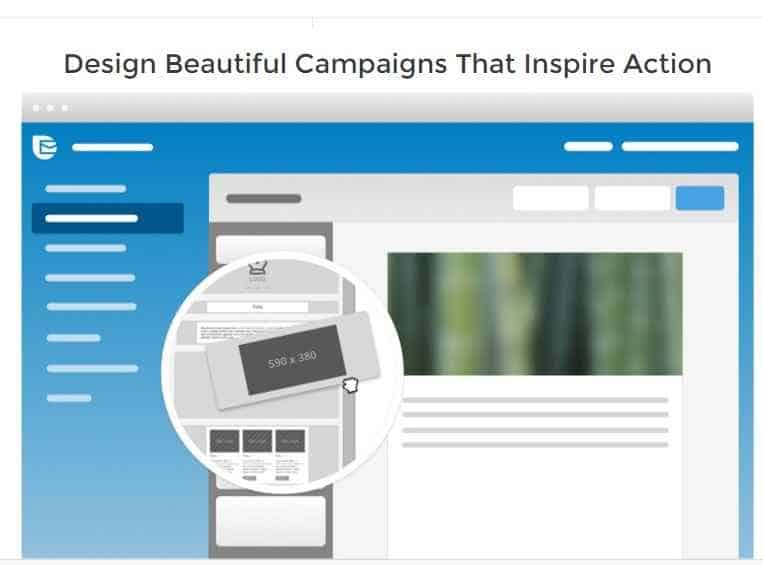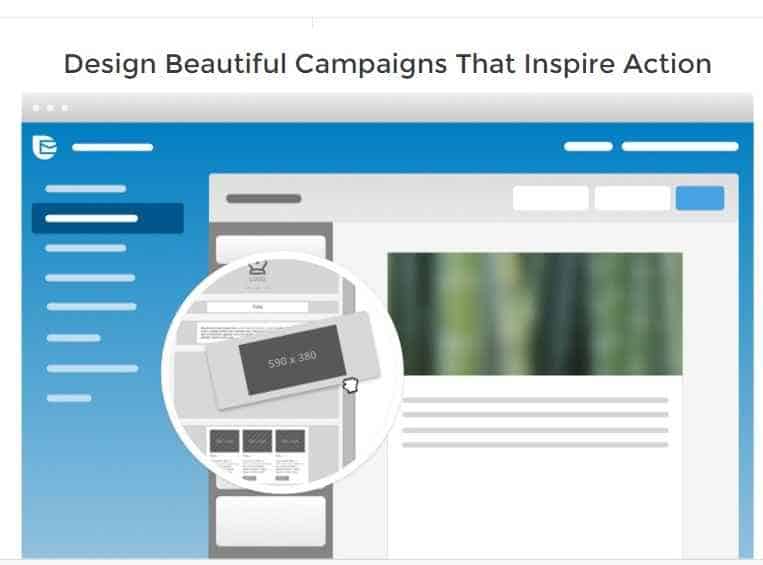 Not only this but you can also customize your emails with different available style. This is really a big boom for people who are not much into coding. It is just simply one click on the interface of SendinBlue. It also has the autoresponder facility which is really a big boost for marketers. Even the some of big giant like MailChimp are lagging behind in this field.
2. SMS Campaigns:
Another big advantage of using SendinBlue is that you can also send SMS to your subscribers. In this way, you can get a direct access to their phone inbox. SendinBlue also provides a tool to measure your current marketing campaign. It will provide you report like when your message got delivered, opened or subscriber opt to not open your messages.
3. Real-time Tracking:
The advanced feature provided by SendinBlue are really awesome.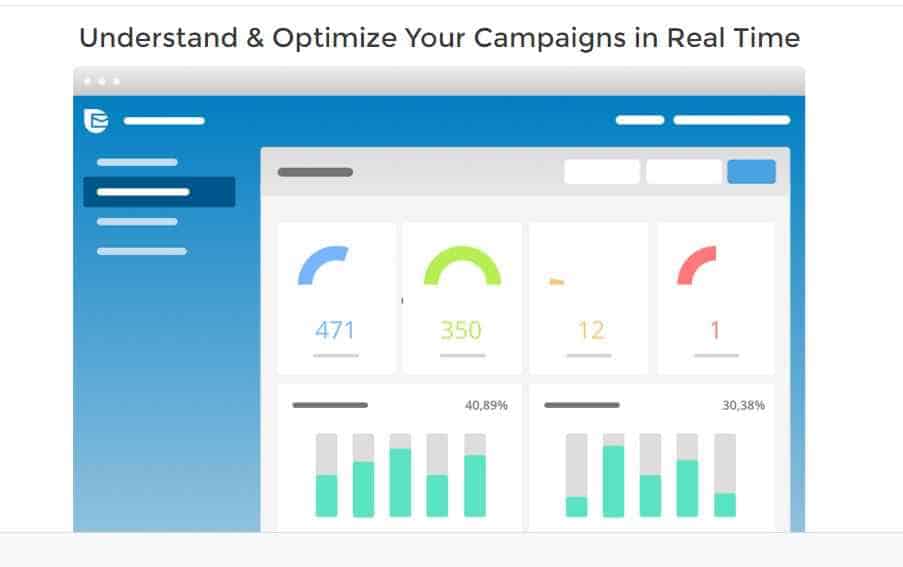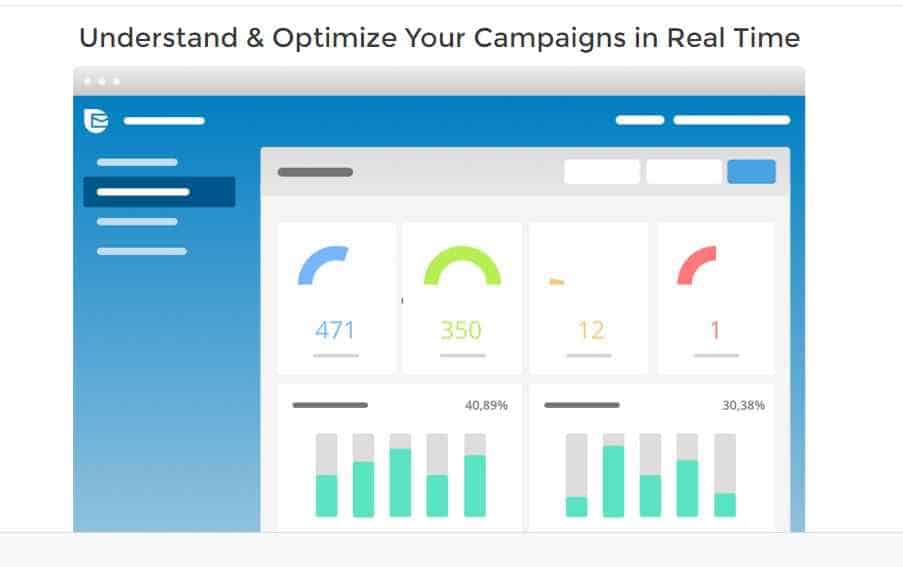 You can track your campaign in real-time. Furthermore, you can create your own custom setting to filter the results from the statistic provided.
4. Subscription Forms:
You can also make subscription form for your website. These can be used to collect even more emails. Subscription forms are specifically designed in a way that it will attract a maximum number of emails. You can also test manually in different places to see which place works best for you.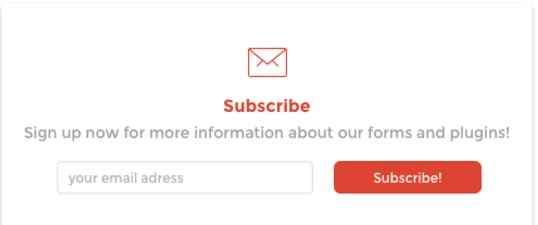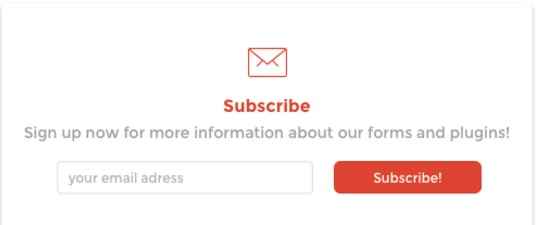 You can also test manually in different places to see which place works best for you.
5. Spam check:
Recently I have found this issue with One popular email marketing provider (I am supposed to not to mention the name here. However if you want I can give you. ). It was not in spam, though.
The email sent by this provider are going into the promotional tab of Gmail. Now tell me who even looks up in the promotional tab of Gmail?
Seriously for gaining the market of email marketing provider one need to have a check on these issues. For avoiding this issue you can first send a test email to see where it is landing.
6. Trigger marketing:
This is one of the top features of SendinBlue that I liked the most. 🙂
This is basically a popular lead generation program provided by SendinBlue that is able to create automated mail ready campaigns.
You can also send email based on some schedule. You can impose some constraints on your email when it should be triggered.
7. Whitelabel Solution
SendinBlue also provides reseller plan. You can also start your own email marketing business with the help of SendInBlue. Not only this you can also add your own logo and URL in it. This is the best any new business opportunity seekers can get. SendInBlue is going way ahead in terms of functionality it provides. The level of professionalism SendInBlue is showing in the email marketing is really commendable.
So these were the main feature provided by SendinBlue. But to be honest you will get better results when you start experimenting campaign for your website. The best step would be starting with the email template provided by the SendinBlue. These are the best for any kind of website. You can even add google analytics in SendinBlue to see the detailed report.
Pricing
SendInBlue provides high quality at very affordable prices. Below are the details for the same.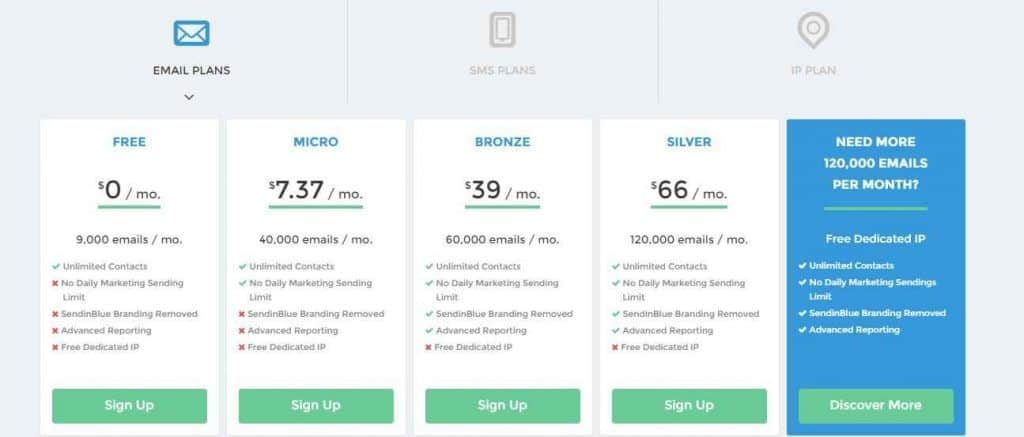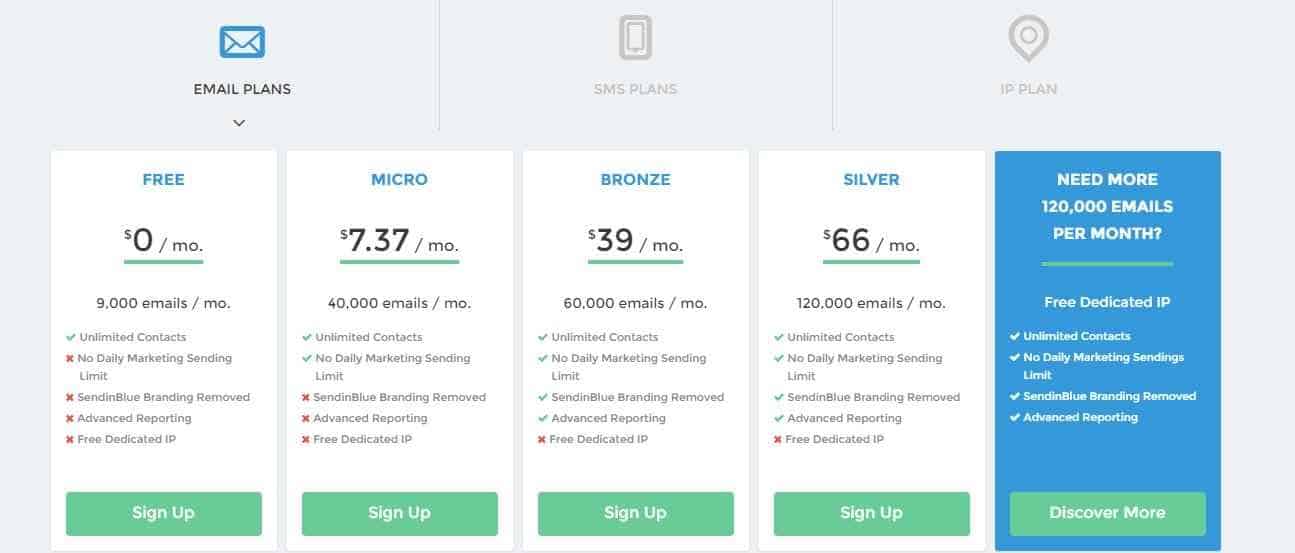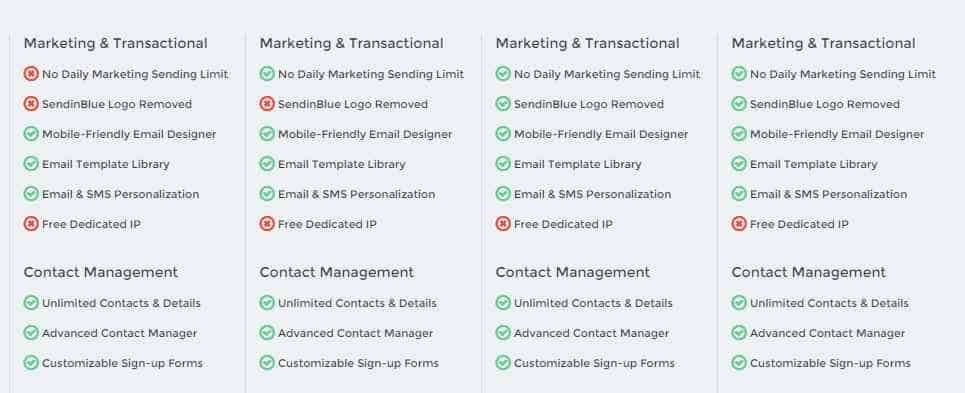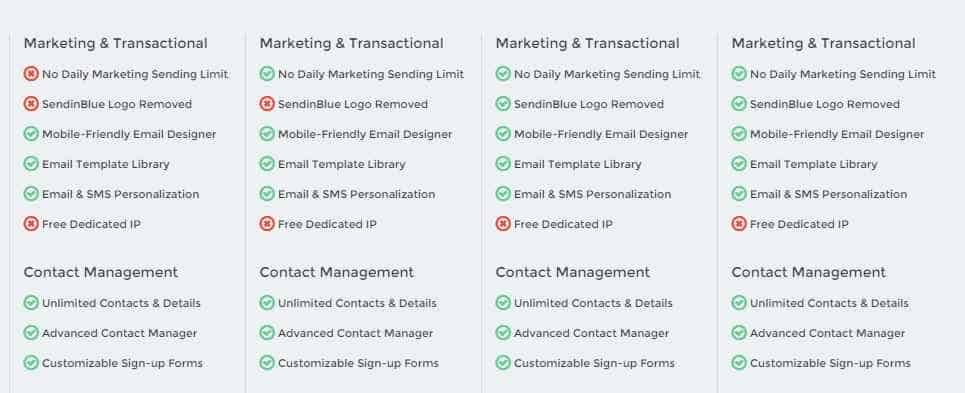 SendInBlue is finally the topmost solution for all in one marketing needs.