4 Top Professional Website Builders for Small Businesses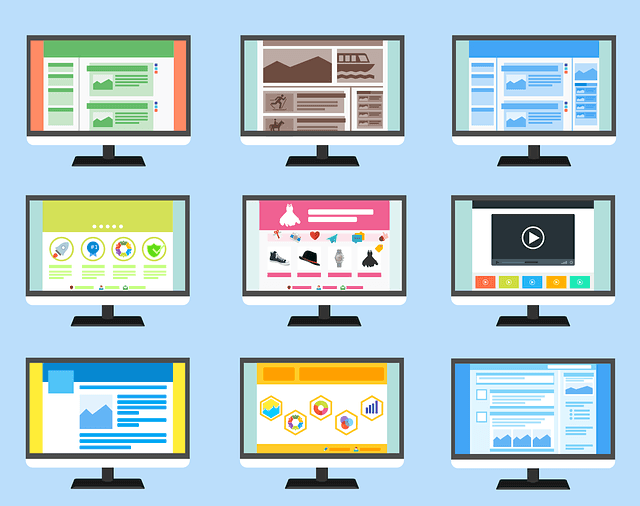 A business is not credible if it lacks a professional-looking website.
Unfortunately, you could be a top professional, but the lack of a website causes the modern customer to doubt your credentials.
This is a major unforced error.
The good news is you can have a website with the look and feel of Fortune 500 company websites. This level of web presence is a boon to your company and helps you go from being well-known locally to having greater recognition in your surrounding area.
What is the way to get a site that does everything described above? Use a professional website builder and a professional SEO Audit Tool. There are plenty of website builders for small businesses but not all of them have the same features helping small businesses. There is no reason for you to spend your time combing through every type of site.
We have gathered up the evidence and have found the four best website builders for small businesses.
Below, you will find the different site builders along with a summary and the pros and cons of each.
Instead of worrying about how you will make your website, check out these reviews, and then select a website builder that works best for your business's needs.
Wix
Perhaps the most famous website builder, there are a lot of reasons small businesses love Wix.
If you lack basic web design skills, this is the site builder for you. Everything with this system is intuitive and easy to learn.
You will quickly gain confidence in your ability to build and design a page thanks to the templates available. There is lots of online storage for you to use, and making sure that you can get video backgrounds and other high-end elements also makes Wix an ideal site builder for people who don't have the time or the skill to build their own site.
Pros
Intuitive site builder takes the guesswork out of creating a site
Click and drag elements allow you to get what you want where you want it with minimal trouble
Tons of add-ons in the Wix store make your site completely unique
Excellent customer support if you get stuck on design or other elements
Free to build a site
Cons
Lacks built-in statistics so you can't see your SEO stats or other critical engagement stats
With so many templates there is a feeling of repetitiveness permeating the site builder
Verdict
Wix is an excellent site builder for businesses seeking to get their message out in a simple fashion. It is easy to use and intuitive.
Squarespace
If there's a site builder that seems like the coolest kid on the block, Squarespace occupies that space. This site builder offers great integration of MailChimp, Apple Pay and PayPal, so it's ideal for your e-commerce needs.
All sites have free SSL and domain name registration built in as part of the subscription. While it lacks the simplicity of Wix or Weebly, some of the best-looking DIY sites are usually found with Squarespace.
Pros
Free SSL and Domain name registration with a subscription
Integrates MailChimp, Apple Pay, and PayPal for a seamless e-commerce site
Ability to create a DIY site that looks and feels like a professionally designed custom site
One of the most responsive site builders for mobile devices
Lots of analytics as your disposal for tracking engagement and SEO
Cons
Includes a monthly subscription fee, but depending on site purposes, could pay for itself with the Squarespace offer code
Not for folks who have little experience designing sites or computer skills
Verdict
Squarespace sites are impressive to look at but require the designer to have a bit of designing knowledge to get the most out of it.
Weebly
Similar to Wix, Weebly is a template-based development system allowing you to customize the site to your liking while requiring little in the way of technical knowledge. The difference is Weebly is currently being acquired by Square – a well-known e-commerce brand that does exceptional work driving online sales.
Weebly has more restrictions to how it creates sites and content, though. This can be a bit frustrating to people with greater experience designing sites, but it helps neophytes keep their sites simple and easy to manage.
Pros
Intuitive site design makes it easy for people without much experience to build a professional site
iPad has an app making design modifications easy on the go
Square integration means e-commerce offerings on Weebly will keep improving
Site stats are built into the basic design with marketplace apps helping with detailed analytics
Cons
Lack of site storage means no reusable photo storage
There is no way to update the mobile site, it is a reorganized desktop site
Verdict
For people looking to have an easy time building a site, it doesn't get simpler than Weebly. This is a great way to get your business on the map quickly and professionally.
WordPress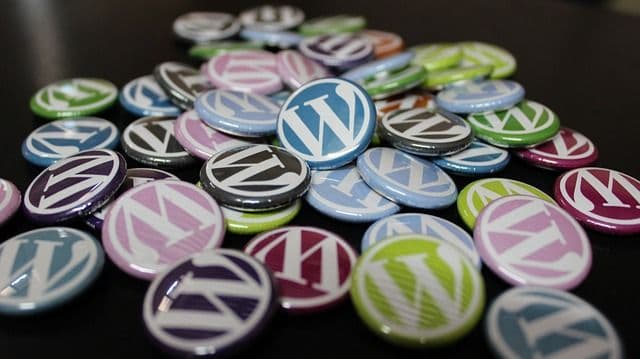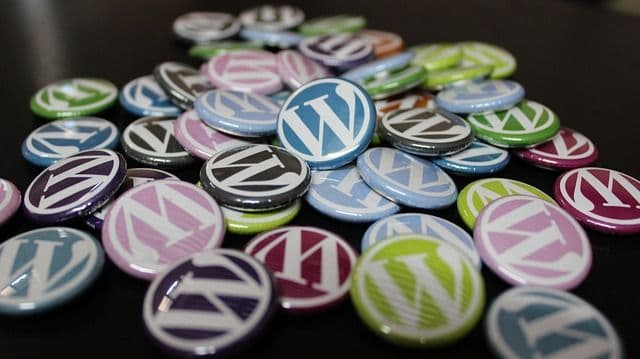 For people with some experience or those who like figuring things out and creating something of their own, WordPress is an ideal solution. What was once a blogging platform is now a full-service site design system.
WordPress themes are everywhere, and the apps make designing a site easy in many ways. While WordPress does not have the drag and drop function of Wix or Weebly, it is not as intimidating for newbies as its reputation sometimes seems. There are lots of instructional videos and the app designers are always willing to help designers integrate their app into another WordPress site.
Pros
Most themes, apps, and extensions for any professional site developer
Powerful blogging platform includes draft functions, saving, and scheduling options
Easy to transfer site to WordPress
Free option and paid plans provide a lot of value
Cons
Inexperienced designers will feel overwhelmed by the open nature of WordPress
No drag and drop functionality like other site builders
Verdict
WordPress is extremely powerful and easily customizable. It is not as easy to work with as other platforms like Wix and Weebly, but with the increased themes, apps, and extensions you can create a stunning site.