How to Recover Deleted Files from Android Phone? Try This Comprehensive Tool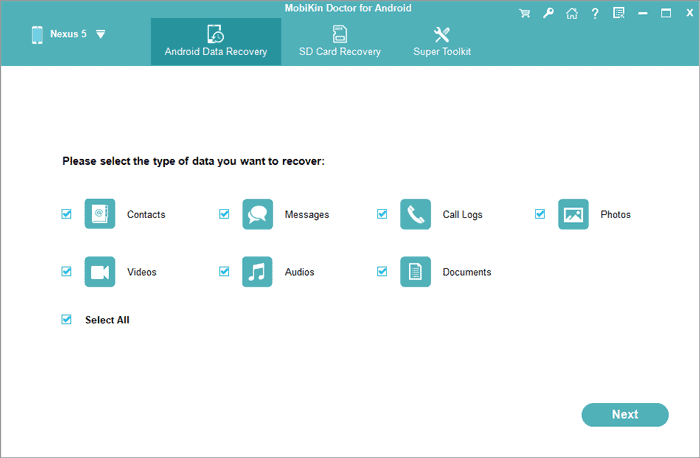 Deleted files that you didn't want from the Android phone?
Actually, almost all Android users have experienced it, but losing crucial files is still awful.
A useful phone number, a precious photo, a document you prepare to send, etc., all are important for you, but you deleted them by mistake.
Nevertheless, in this tech-savvy era, you have the opportunity to regain your deleted data. Moreover, you can get a professional recovery tool in this post to make it. And you will learn how to recover deleted files from the Android phone. Let's go on to read it.
What kind of Android recovery tool can you get?
MobiKin Doctor for Android, a robust recovery program for Android devices, can help you recover the deleted files without backup. With its excellent recovery capability, it can find as much deleted data as possible. Besides, it works with multiple data types.
Why is MobiKin a reliable choice to recover deleted files from Android?
More and more Android users select this Android recovery software. It is a reliable option to regain data. If you wonder why it is worth being chosen, please don't miss this section.
With it, you can:
Recover various Android data types
First of all, this software supports you to recover multiple different file types from your Android phone, such as contacts, call logs, text messages, documents, and more. Want to recover media files? Don't worry. It can also help you recover deleted music, photos, and videos.
Preview deleted Files without hassle
You can directly preview and select the deleted files before recovery on the interface, including all kinds of categories. It will display the detailed information of the removed files to help you fast find your target files.
Recover data from Android internal and external storage space
Where were your deleted files stored on the cell phone, internal storage or the SD card?
Luckily, wherever they were saved before deletion, this tool can recover them without effort.
In the Android Data Recovery mode, it can scan out deleted data from internal and external memory. Of course, you can recover your micro SD card only in the SD Card Recovery mode.
Use it for most Android handsets
You can use it to recover smartphones and tablets with Android OS 4.0 or upper. Undoubtedly, it is compatible with lots of brands of Android handsets, such as Samsung, Huawei, ZTE, Google, OnePlus, Sony, Motorola, OPPO, and so on.
Recover many file formats
It supports different data formats in every data type. For example, it can recover deleted documents, containing EPUB, PDF, DOC, XLSX, DOCX, and the like. Additionally, it supports MP3, MP4, JPG, PNG, BMP, etc. More importantly, it will extract your media files to the computer in original formats.
Freely Select scanning modes
Conveniently, it offers you two scanning modes: Quick Scan and Deep Scan. The Quick Scan will help you find the recently lost files swiftly. If you intend to recover more data deleted a long time ago, you can try the Deep Scan function.
Recover data without leakage
Fearing leaking your personal information after the recovery?
Take it easy.
This software has the read-only feature without modification, sharing, or damage.
The key features of this recovery utility are fully displayed above, and they are the reasons to ensure that this utility is effective and secure.
How to recover deleted files from Android phone?
Is it challenging to use this Android data recovery software?
The opposite is true. It is very simple to operate. As long as you download and install it on your computer, you can follow the guide below to recover your data.
Step 1: Open the Recovery Program
Please open the program on the desktop, and connect your Android phone to the computer via a USB cable. It will detect your phone immediately.
Step 2: Choose Data Types and a Scanning Mode
It will recognize your phone after you enable the USB debugging mode on Android. Then select the data types you want, and click the "Next".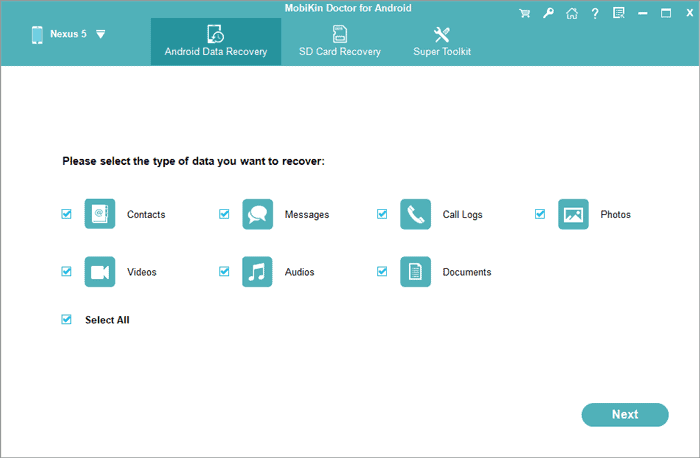 Subsequently, choose one scanning mode on the interface.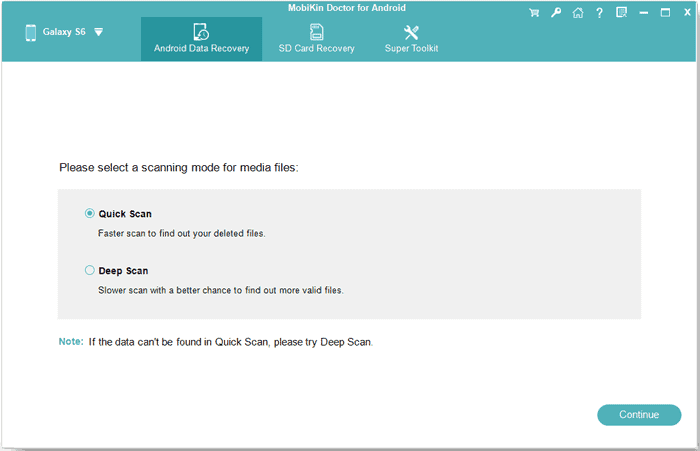 Notes: To scan your files completely, you may need to root your phone with the on-screen prompt.
Step 3: Recover Deleted Files from Android
Click one category on the left panel, and you can preview your deleted files. Please select what you want to recover, and tap the "Recover" button. The software will extract and save the files to your computer. Then, you will regain the deleted files.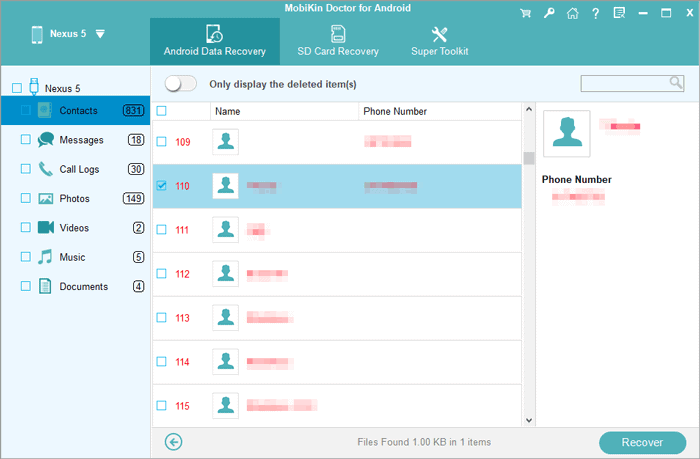 Several other features of this recovery tool
There are several other practical features of this tool. First, it can back up your existing data from the Android device to the computer. In other words, it can scan not only deleted files but also existing files simultaneously. And you can distinguish them based on different colors.
Second, it has Windows and Mac versions. For the Windows version, you can install it on Windows 10/8/7/Vista/XP. For the Mac version, you can install it on Mac OS v10.7 or later. Lastly, it allows you to recover data from SD cards without root. That's amazing, right?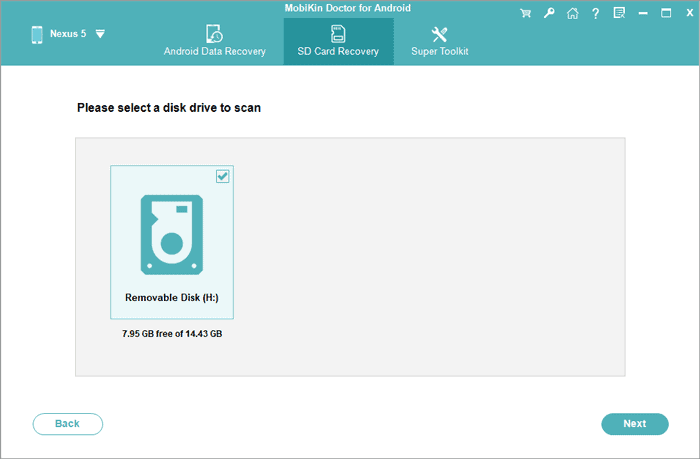 Words in the end
That's a pleasure to encounter a safe and powerful recovery tool. If you are eager to recover deleted files from the Android phone, please try this program. Its brilliant recovery function will find your deleted data successfully. Thanks for reading.