How to Automate Your Instagram Posts in 2019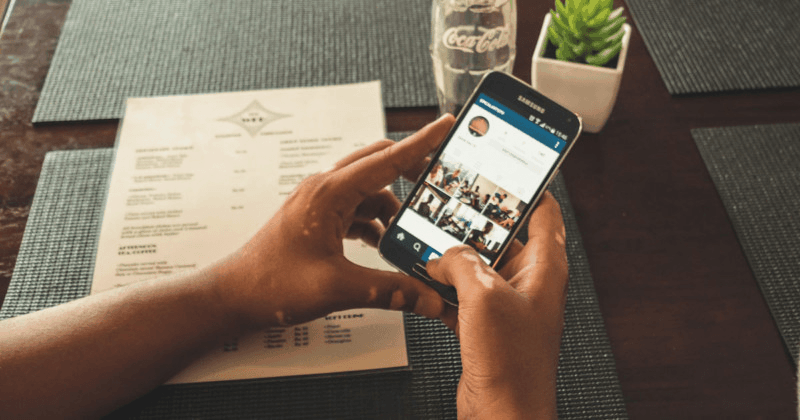 In this generation where most of the youth spend their time on social networking sites, Instagram is one of the most popular ones. Instagram has about 1 billion active users and has 15 million business accounts.
Nowadays, managing Instagram accounts is on the trend and takes a lot of time and efforts. It is one of the best platforms to expand your business. Therefore, some of the marketers count on Instagram automation to do these works. There are also Instagram automation tools available that allow us to set a number of likes and comments we want to have.
How to Automate Your Instagram Posts in 2019
There are several services that allow adding post to Instagram automatically. One of those tools is Ingramer which takes less than 7 seconds to sign up and get started with. It performs the function as an Instagram promotion service. It works as a third-party App that allows growing our Instagram. And one of the plus points is that it doesn't require any downloads and you can access it from any device.
It comes up with the following features:
Features
Provides you with auto likes, comments, feeds, direct messages and other services.
Signing up and getting started with it is very easy and simple.
It is not a download, and you can access it from your desktop, laptops, tablet or Smartphone.
Ingramer is one of the online Instagram bots. It is one of the most recommended Instagram bots as it is a cheap and efficient way to automate your Instagram followers, likes and comments.
Getting started with it includes three simple easy steps:
Getting Started
Search for ingramer.com on any browser that you use. Now, go to the link.
Log in to your Instagram account using your username or ID and password
Now you can select the type of promotion that you want.
Here you can now adjust your activities: target your audience, change filters and set daily limits.
There is also an analytical tool that allows us to keep a record of results.
This automation tool comes with different modules. Each module includes some popular features. If you subscribe for more than one module then you'll be availed with bigger discounts. It has 2 weeks, 1 month and 3 months plan, which cost $19, $24, $37 per account respectively.
However, the 1-month plan avails 22% discount and 35% discount for 3 months plan. Moreover, if you want to get started with it instantly then you can get it at just $0.95.
The four of its modules are as follows:
Modules
Basic
By subscribing to this module you can automatically like or unlike posts and it costs $34 per month.
Scheduled Posting
This module automatically posts at the right time and it costs $28 per month.
Direct Messages
This module costs $21 per month and helps you to send bulk messages to the targeted audience.
Comment Tracker
This module helps to tracks all the comments so that you won't miss any and costs $17 per month.
There are many other Instagram automation tools that are designed to save your time and effort. Here are some of the ways to automate your posts on Instagram:
Automatically find and follow new accounts
Almost every social media automation tool comes up with this service. They use the information from your bot hashtags and then, follow a certain amount of accounts randomly out of them. All you need to do is bot hashtags of the account you want to follow.
Automate the schedule of your post
This feature of Automation tools allows you to automatically post in your account. You do not have to keep specific efforts for scheduling your posting time. It automatically posts at times when your followers are likely to be more active.
Automate commenting
Automation of comments may be considered as spamming. However, keeping some neutral and positive comments on your post isn't a risk.
Automate likes
Using bots of these automation tools automating likes is very safe to do, as automation of likes won't come under spamming. People and Instagram always consider a person popular with the most number of likes. And who doesn't wants to make their business popular?
Automating direct message
However, this can be a bit risky. As you don't know the number of accounts and to whom the bot will encounter. So, it is always preferable to use generic phrases for sending messages.
Automate unfollow for some accounts
 This feature works like a strategy. First, you follow the accounts you feel are interested in yours. Then you wait for them to follow you. If they don't, you unfollow them using the automation tools. In about 20-35% cases you can see them following you back.
Check the automation results regularly
You can check the results of your automation tool work using the analytical tool. If the result is not up to the mark then you can change the settings of your tool.
Focus on creating content
As automation tool saves most of your time and efforts, it's time to use it smartly. Utilise your time in creating content with high quality and make sure it reaches your targeted audience.
The automation tools help you to get done with most of the tasks with its services, you should do few manually. Despite the automated comments take your own time to read and reply to all the comments. This will create a sense of appreciation among your audience. Hence, it will help you to make positive growth in your business.
Conclusion:
These automation tools help in automating your posts on Instagram. Out of which Ingramer is the latest and one of the best tools. However, this also needs some manual efforts in order to grow your popularity and business.