Best Free Video Streaming and Online TV apps for iOS and PC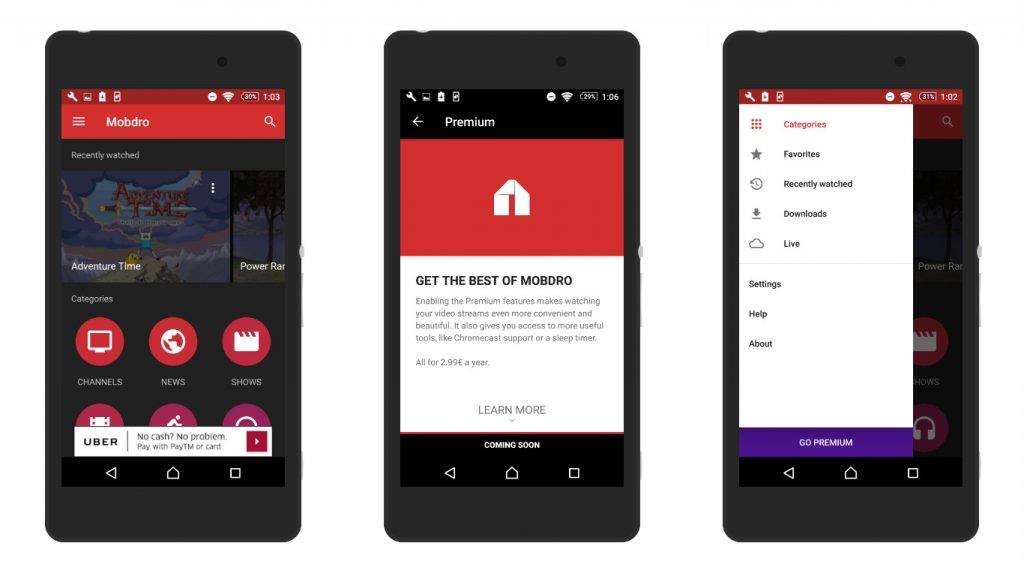 Gone are the days when people used to rely on cable subscription for watching their favorite shows. Now you need not pay a single penny for watching TV channels. Internet has made so much progress that you can enjoy the latest and original content on your ios or PC anytime with the comfort of your home.
Here we are going to tell you best 7 apps that you can use to enjoy your favorite TV series, movies or sports.
Further if you install these apps on your smart/android TV, you can easily turn your room into home theater.
1. Kodi
When it comes to manage all media to a central location and access it remotely, no other app can be more powerful than Kodi. Further Kodi add-ons enhance its abilities even more and add a lot of its unmatchable power. You can also check out ustvnow apk for watching American channels from one place. It not only helps you organize bulk of data with a proper hierarchy, but it also sorts the newly added data in proper categories. This app is best known for its user-friendly interface and its ability to organize your media at one location.
UKTVNOW is the best kodi addons for online live streaming. You can enjoy your locally stored data anytime on the big screen of your iPhone or iPad without costing anything. Following the success of iPhone, this app is now available for Mac OS devices also. It also features an in-built television library that lets the user to schedule their movies and shows.
2. Netflix
Netflix is probably the most popular platform worldwide for streaming movies and TV shows. This one stop destination offers you a wide variety of TV shows and movie whatever interests you. Generally, Netflix app comes pre-installed on Android TV and you just to login with your Netflix account to have access to your favorite TV series. Netflix houses excellent original content and you end up having great experience watching series and movies. Its offline features helps you to watch shows and movies without internet connection. This app is available for iPhone, iPod and PC users. You just need to create NetFlix account to search the popular shows and movies of your choice.
3. MOBDRO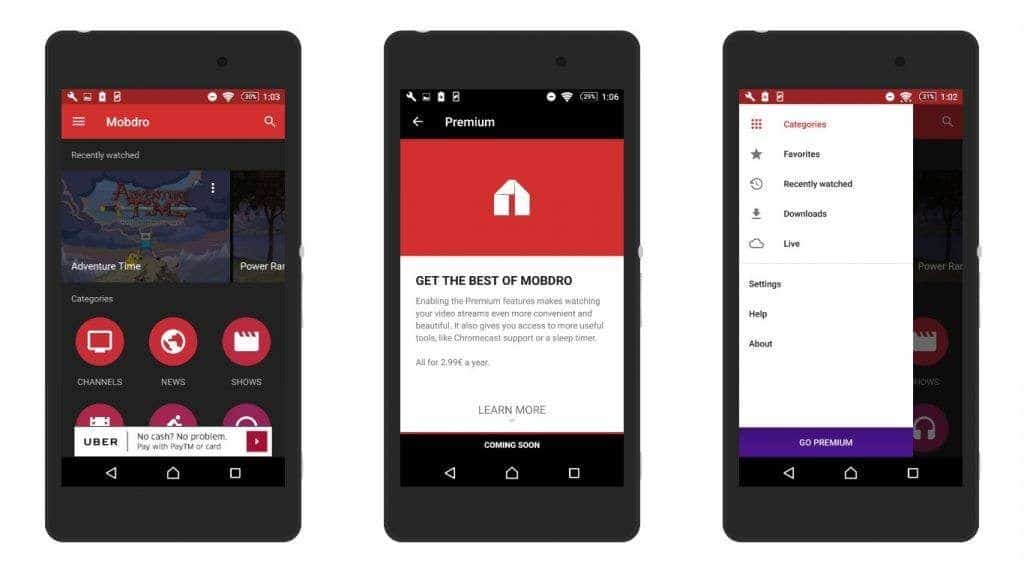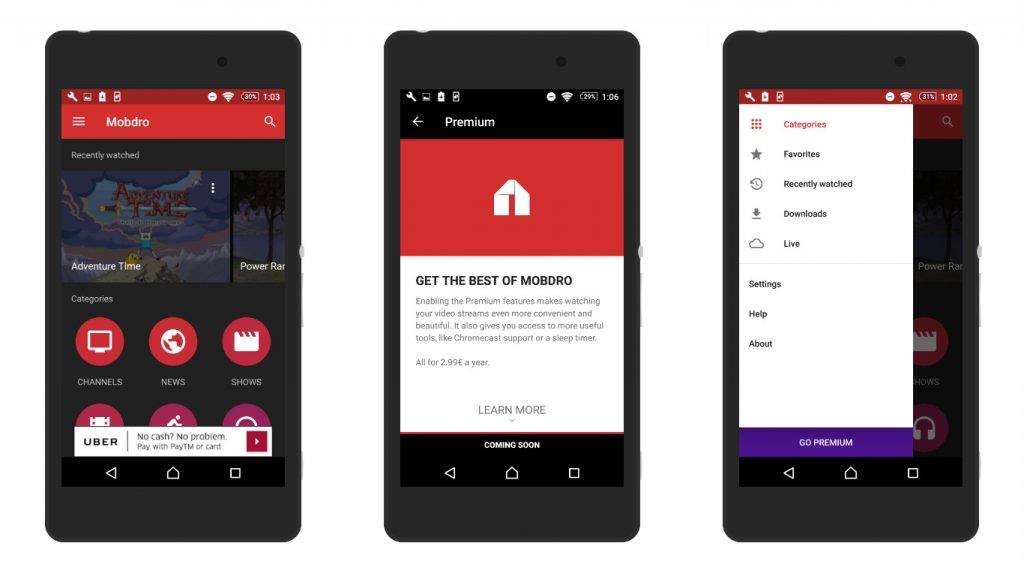 Mobdro is another remarkable application for those who love to stream videos, shows and series for free. You can enjoy an extensive range of live streaming videos, series, movies, TV channels and many more. This streaming app is compatible with smart phones, PC. Now smart idea of using this app on your smart android TV will maximize your watching experience. Once you have installed this app successfully, you can enjoy all your sports, shows, news and music on a big screen at the comfort your office/home. The simplicity it provides to the user is another interesting feature of this app. Mobdro makes it so easy to enjoy various kinds of entertainment without spending any amount. This app provides you thousands of shows and movies to choose from. For sport lovers, there are plenty of channels offering live game streaming and much more fun.
4. Terrarium TV
Terrarium tv is yet another app for streaming free movies and tv shows online. There are a lot of things that makes terrarium tv better than any other streaming app. Few of them is the interface. The whole interface of the app is clean and intutive. The user would get familiar with all the app features in the first run. Moreover, there is large collection of classic blockbuster movies. Along with classic movies, you will also get latest movies and tv shows episodes. The inbuilt subtiles support, downloading the videos offline are some of the few other features that makes terrarium tv one of the best streaming app.
5. Haystack
Unlike other apps designed for some specific applications, Haystack is an impressive app which offers a plethora of applications like music and video streaming, news etc. you can also use Haystack to stay updated on science, technology, politics, games and many more. Its user-friendly attractive interface makes it perfect for an Android TV set up. It brings you the most trending videos and news personalized for you. This is a smart application to bring includes news and videos in your newsfeed that matches your interest.
6. Plex
Plex app integrates live television features with video streaming and personal media applications. It helps you organize movies, music, photos, and any other media. Using Plex you can stream your content to any device connected to your network. All you need is to download this app for Mac or iOS. Its iOS version lets you stream content on iPhone, iPod touch, and iPad. First you it asks you to locate media. Once done it will take care of the sorting for you to help you locate the media files easily.
7. Hulu
Hulu brings an unlimited access to the TV shows, TV series and movies all streaming in one place. You can Watch TV shows, current episodes and full seasons of all the hit series on demand. HULU houses an amazing library of content for family and kids. Its Live TV feature helps you stream live sports, games, interviews etc. with ease. This app is freely available for APPLE TV, iPhone and iPad. You won't miss a single episode of your favorite show as it is instantly updated on Hulu. Signing up will $8 per month will help you get rid of the ads that have always been bane to non-paying users.
8. iTunes
iTunes is one of the most popular app for iOS users. You can not only stream videos but also you can rent any movie from iTunes library at small cost. It offers wide selection of movies and TV shows. More popularly known for its largest music collection, it also offers next-day TV shows and high-def 1080p movies. iTunes is not about streaming, it is all about buying. If you are willing to pay then it offers you an unbeatable collection of movies and shows.