Amazon Seeks to Take on Flipkart with Private Label Products
The Indian e-Commerce retailer, Amazon seeks to take on Flipkart in India and is looking to offer more private label products. The news comes as Flipkart also soughts to focus on its own house brands. Now, both Amazon and Flipkart are gearing up for another battle, to prove their superiority over another.
Grab amazing Amazon offers here
It has been in the news for quite some time that both the e-commerce companies are planning to upgrade their categories of private label products. The reason why they are betting on the private label products and want to immediately increase the numbers of products is that the margin of profit for these products is massive as compared to the commission they earn from the seller who sells similar products.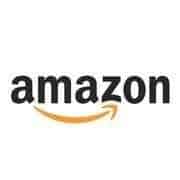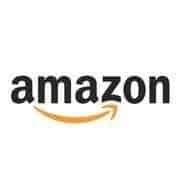 While both Amazon and Flipkart, already have a few private label products in fashion and luxury department, they are planning to expand their categories for the same. Moreover, considering the goodwill that both have earned in past few years, there is no doubt that they will be successful in their future launches as well.
Also check out How to delete amazon account 2018 ?
As of now, Amazon has at least five label brands, including the Symbol and Myx in apparel. Apart from that Amazon offers private label products in categories like home appliances and décor. To take it a step ahead, last year, Amazon launched Amazon Basics, its global private label brand.
Current Scenario of Amazon's Private Label Products
Talking about the current scenario of the Amazon's private label products, Manish Tiwari, the Vice President of Amazon India, in, an interview with Livemint, said that the Amazon is planning to launch a number of new product categories. He did not reveal much details and specifics about the product. He just told that
We have selection gaps in every category and our large vendors on the private labels side, we'll keep on filling the gaps using them.
But, two anonymous Amazon executives who spoke with Livemint, stated that there are high chances that the new categories will include a range of products in small and large appliances.
On the other hand, Flipkart is ready for this head-on battle with Amazon as well. Not only is it planning to launch more private label of its own, but is possibly shaking hands with Walmart to bring down Amazon sales in India. Reuters reported some time back that Walmart is in talks with Flipkart to acquire a minority stake in the latter's company. Since both are rivals of Amazon, it would be obvious to guess what the goal of this possible deal is.
However, even after such rumours, Amazon is pretty confident about its position and future in Indian e-commerce market, especially with its upcoming private label products. But we need to wait to see if Amazon is able to succeed with the new launch or if Flipkart steals the show.
Both companies are competing to the level that if one launches something new, the other as follows the path in order to top the other one and reduce its sales. For instance, after Flipkart launched its Private Smartphone line "Billion", within a couple of months, Amazon too came up with its own Private Smartphone line "Tenor".
According to the latest 12 months (November 2016- October 2017) data analyses, Amazon was able to beat Flipkart in almost all the areas- Amazon offers, customer retention, Amazon app downloads etc. And, according to the interviews, Amazon executives believe that this year as well, Amazon will prove to be better than the other e-commerce, especially Flipkart.