Stay Fit With Help From A Smartwatch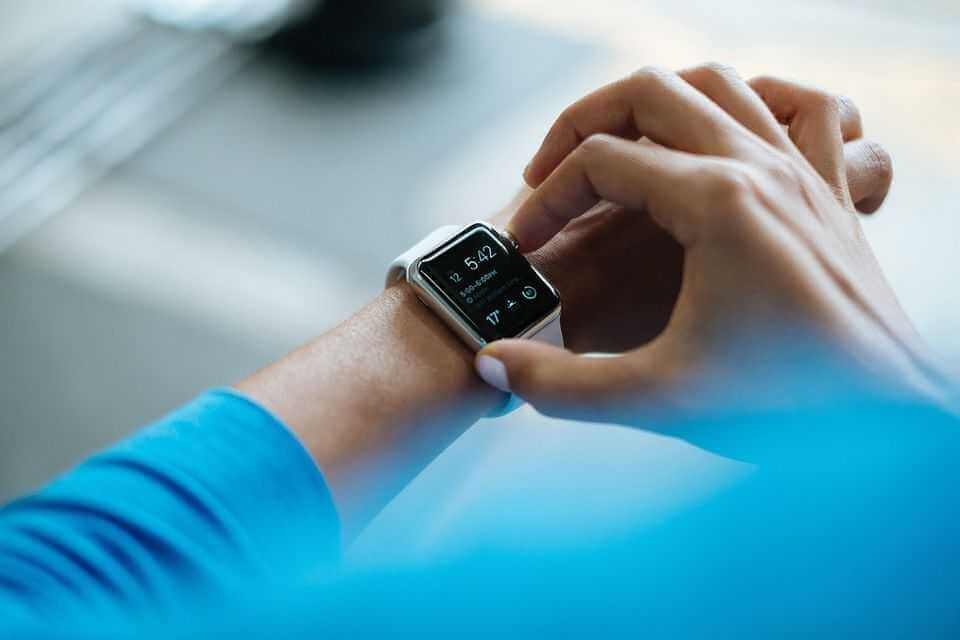 Staying fit has never been easier than it is today with all the high tech gadgets around to help you keep track of your calories, heart rate, miles run, weight lifted, respiration, and more. Measuring things is what computers are good at. Wearable computers – smart devices – are the answer.
A smartwatch from Apple, FitBit, Garmin, Samsung, TomTom, and others is just what you need. These nifty little devices can do things your grandfather never dreamed of. Or maybe you never dreamed of them either. A lot of them didn't even exist until a few years ago. Now they're pretty much a necessity if you're going to keep track of your workout.
Great Gadgets
We all like shiny new gadgets. Gadgets for the car are one of the all-time favorites. One of those ultra-cool gadgets is the heads-up display just like you see in fighter jets. They sit on your dashboard and project their display on your windshield or on an included display screen. Whatever is on the screen of your smartphone, is projected directly ahead of you in your line of sight so you never have to take your eyes off the road.
Other gadgets you don't want to be without would be headphones. These are the full-on headphones we're talking about here, not the earbuds. If you want sound, real sound, you need a pair of headphones.
These are just a few of the shiny new toys out there. And added to them are the smartwatches that help you stay fit. If you're serious about fitness and keeping track of your performance, you need one of these and the SmartGeekWrist.com can help you choose which one you like the best.
Smartwatches
Smartwatches have to be worn when you're sweating and dripping wet, so many of them have been designed to be waterproof. Depths of 40 to 50 meters are common these days. These aren't just waterproof smartwatches, these are diving smartwatches.
You'll be able to run, swim, cycle, and workout while using some great apps to keep track of how well you're doing, measure your performance over time, and let you know when you've reached important mileposts along the way.
Apps
Apps are what make smartwatches so versatile. A built-in GPS is a common feature most runners and bicyclers want on their smartwatch. Other apps will monitor your heartbeat, mileage, pace, and stress levels. There are over 1600 apps that can be downloaded for your smartwatch.
Some smartwatches have to access your smartphone in order to download content, but an increasing number of them have their own WiFi built-in.
Some of them include a payment feature. Once you connect your credit cards and/or debit cards to your smartwatch you can wave it near any of the growing numbers of what are called "contactless terminals" around the country to pay for your purchases at restaurants, stores, and gas stations. They're not common yet, but as they increase in popularity you'll begin finding more and more of them. In turn, that increases the usability and convenience of your smartwatch.
Songs
Playing music is technically an app, but most people think of it as a separate function. Although a few smartwatches don't let you download songs, most of the manufacturers understand that you want to listen to music while you run or ride your bike. It's not uncommon to be able to download two or three hundred songs onto your smartwatch.
When you're working out you won't be able to use those fancy headphones, but you can definitely wear earbuds. Once you're done working out, switch back to the headphones. Why not?
Can't Be Lost
One of the greatest features of smartwatches is also one of the simplest. You can lay your smartphone down somewhere, forget you put it down, and walk off without it. Only later will you panic when you realize you've lost your phone. Don't raise your hand if you've done this. Most of us have.
A smartwatch doesn't suffer from that problem, and in fact, can't suffer from that problem because it's strapped to your wrist. You don't have to think about it anymore because it's always with you no matter what. As long as you remember to put it on in the morning, it will be with you all day.
The Smartwatch For the Smart Person
Smarter is better and watches are no exception. If you want your gadgets to be as smart as you, start with the one closest to you, the one on your wrist.