DRmare M4V Converter for Windows Review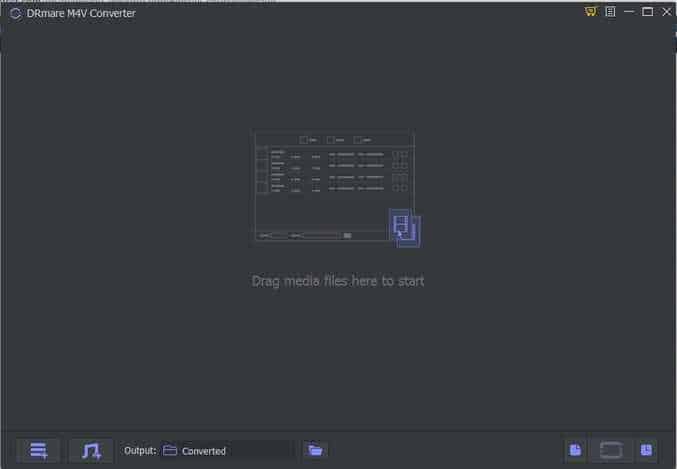 As a law abiding citizen of the internet, you decided that you should buy a movie from iTunes and watch it at your granny's place.
You paid, downloaded and burnt into a DVD. You visit to your granny's place and tried to play on DVD player. Instead of playing, you are greeted with a message that your content cannot be played.
Was it corrupted?
Is the DVD player not working?
It was working on your Mac perfectly, then what gives?
You, my friend, has been a victim to Apple's one of the long list of infamous decisions, to attach a DRM to your movie file, which restricts the playback to the supported devices.
Naturally, your became curious on
What is DRM?
DRM, or Digital Rights Management is a set of access control technologies, designed to limit the use of proprietary hardware and copyrighted works. DRM technologies try to control the use, modification, and distribution of copyrighted works (such as software and multimedia content), as well as systems within devices that enforce these policies.
Coming back to Apple, Apple also have its own DRM, known as FairPlay. It is built into the MP4 multimedia file format as an encrypted AAC audio layer, and is used by the company to protect copyrighted works sold through iTunes Store, allowing only authorized devices to play the content. Sure, Apple has its higher payment tier, which allows for DRM free content. But are you willing to pay?
Let me introduce you to DRmare M4V Converter, so that you can enjoy your iTunes content without iDevices. From their site, we get the following introduction,
"1:1 lossless DRM iTunes M4V converter to remove FairPlay DRM from M4V and edit and output to DRM-free MP4, M4V with 100% original quality preserved, including all audio tracks (5.1 Dolby), subtitles to playback on all popular media devices. In addition, it supports multiple input and output formats such as MOV, MPEG, AVI, 3GP, WebM and so on."
So, why should you consider this?
1. Not Using traditional lossy methods
Bypassing DRM through traditional means may reduce the output video clarity and resolution. DRmare M4V Converter can keep the 100% original quality, including AC3 5.1 Dolby audio track, multilingual subtitles and closed captions from all iTunes M4V videos.
2. Speedily remove DRMs
DRmare M4V Converter can remove DRM from M4v 30 times faster than other converters, thereby ensuring that you don't need to spend tiring long amounts of time watching slow progress bars to enjoy the content.
3. Originality of the files
iTunes contents have more features that what meets the eye. Dolby sound, subtitles and closed captions. Using other converters may cause low resolution content, bad sound, un-synced subtitles. DRmare M4V Converter ensures that you don't loose anything. It gives you 100% original audio-visual quality retention, with 1:1 resoution and sound quality, alongwith original AC3 5.1 Dolby surround, ACC stereo tracks, CC subtitles and many other forms of audio tracks related with the M4V videos.
4. Lifetime supported
DRmare M4V Converter ensures 24/7 assistance and lifetime updates, so that you never miss out and always receive latest and greatest features.
How to proceed?
1. Download and Install
There are two version Windows and Mac available. Choose a right version according to the type of your computer.
After installing and opening the software, you will see the main screen.
2. Add iTunes videos
If your Videos are all downloaded and saved on the iTunes library, you just need to click 'Add Files' button at the bottom left, the software will be able to detect the files and pop up a window for selecting the right files.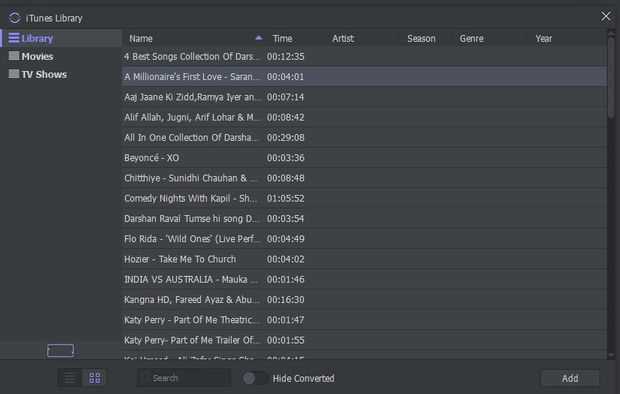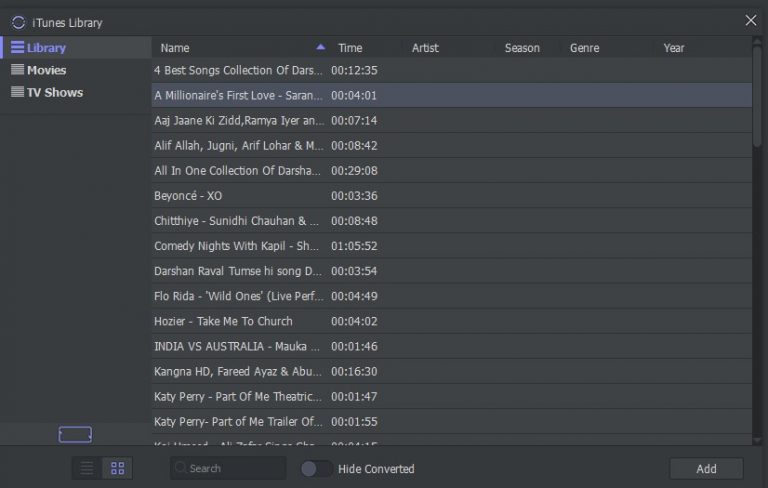 Alternatively you can drag the video files from iTunes to DRmare M4V Converter main screen. Since it supports batch conversion, you can add as many files as you want with ease.
3. Select output format
You have the option to convert the video files to different file formats.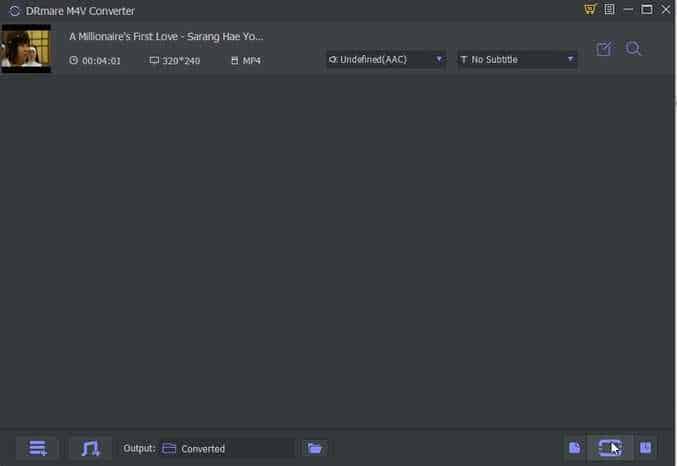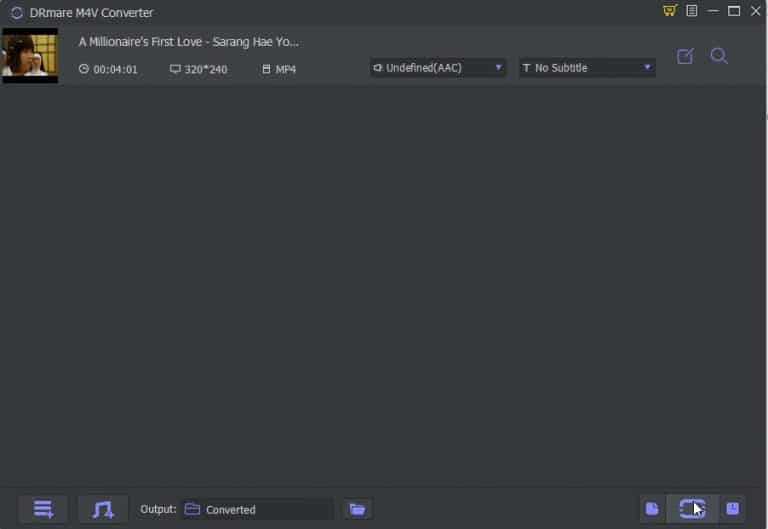 But the official documentation suggests that you should keep the original iTunes video format lossless M4V or MP4, so that you get the best possible output. Other formats include MOV, MPEG, AVI, 3GP and WebM.
5. Apply and Convert
After clicking the start button at the bottom right, the settings will be applied and DRmare , the best M4V Converter will remove the DRM protection and export to new videos you requested.


When conversion process is completed, you can locate the DRM-free converted videos within the history folder from the menu bar.


There you can choose to transfer the videos to any of the desired non-Apple devices for playback.
Final Verdict
DRmare M4V Converter, in all standards qualify all your needs to break free from Apple walled garden, as it is at par with Requiem in all its functionalities, which it intends to suceed.