Use WhatsApp on browser using WhatsApp web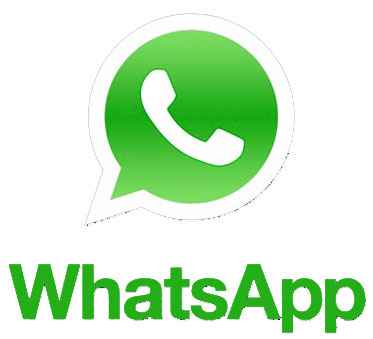 What's App is considered world's best messenger service and most of you might be waiting to use What's App on your PC. Your wait is over as Now you can use What's App on your favorite browsers such as Firefox, Google Chrome and Opera.
What's App has introduced it's WhatsApp Web where you will get the web version of your WhatsApp account on your PC.
Also Read: GB whatsapp latest version download 
Some of the features of WhatsApp web are:
1. You will receive messages on your Phone as well as your PC simultaneously, i.e you can see your messages on your both devices.
2. All the messages sent using any of the version of WhatsApp will be reflected on both devices.
3. Your WhatsApp account will be same as in your Phone. You will be accessing your same account on Mobile as well as PC.
Which devices are supported ?
Not all the WhatsApp Mobiles are supported till now. Only the following devices WhatsApp account will be accessible on the browser:
1. Android Phones
2. Windows Phone 8.0 and 8.1
3. Nokia S60
4. Nokia S40 Single Sim EVO
5. BlackBerry smartphones
Sorry iPhone users, this service is not available for you right now but wait for sometime surely it will come for you also.
What are the minimum requirements to enjoy WhatsApp web service:
1. You need to have active WhatsApp account on your phone, I hope surely most of you will be having it.
2. You need to have stable internet connection on your Phone and PC.
Which browsers are supported right now ?
WhatsApp web is supported only on the lastest versions of following browsers:
1. Google Chrome
2.  Mozilla Firefox
3. Opera
How to use WhatsApp web on your browser ?
1. Open web.whatsapp.com on your browser.
2. Open whatsapp on your phone and go to menu-> WhatsApp Web.
3. Scan the QR code on your computer.
What are features provided by WhatsApp web ?
 You can use your laptop or pc's keyboard as input for conversation.
You can access all the media. It also has the facility of saving media directly to your pc.
Of course you can start a new chat or search for a previous one.
You can also chat in whatsapp groups
The additional facility provided by whatsapp web is that you can connect with multiple computers. It means it is not only your pc in which you can open your account. Although it is opposite of the case for mobile. Where you can access your whatsapp account with your phone only after verification.
 Customize the sound or notification.
You can also use your computer's hardware. Such as microphone to record a audio or webcam to make a video for sharing.
What are features NOT provided by WhatsApp web ?
 Because there is no section of emoji(emoticons) in the personal computers, you cannot insert emoticons from your keyboard. If you want to insert emojis in your conversation then you can do it by the keyboard available in the web interface.
Whatsapp web restricts you to leave an existing group which you are member of. Also you can not make a new group.
Blocking to any number is not possible in whatsapp web.
Sharing is also restricted. You cannot share contacts or maps via the whatsapp web interface.
You will also not able to change your existing profile picture (DP).
If you are using whatsapp on a computer then you can not use it in another computer at the same time. However you can add multiple computer to your whatsapp account and save them later.
Notice: Using your phone
You can view the Logged in Computers
Logout from an active WhatsApp Web session
Thanks for reading, if you want some advance feature in your instant messenger then use hike. You can check out my complete review on Hike vs whatsapp.
Cheers,
Aman Bisht 🙂
Recommended WhatsApp Related Tricks for You 🙂
1.How to share files of different formats by whatsapp(ZIP, PDF, APK)
3.How to Install Whatsapp on Your PC Step by Step
4.Top 10 Reasons Why Hike is Better Than Whatsapp
5. WhatSim Is it really worth of its price?