Flipkart Internet Reports Reduced Losses for FY17 but Sales Lagger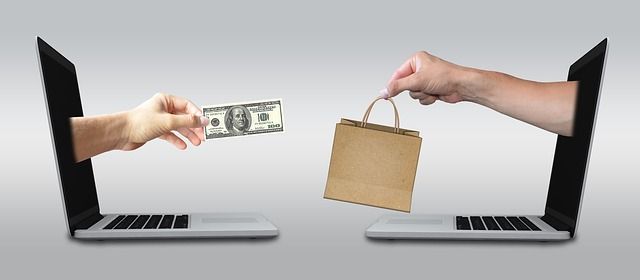 Flipkart Internet, the locally registered marketplace unit of the online retail giant which operates as part of the ecommerce giant Flipkart India, has reported reduced losses for FY 2017 by 29%, if their claims are to be believed. Although the numbers are much better compared to last year, a loss of Rs 2,306 crores, a sigh of relief is short lived. The overall growth in the sales of the company has slowed down, even after the recent influx of money from majority stake acquisition by the US retail giant Walmart.
Check out amazing Flipkart offers here
In an official statement, Flipkart said,
"The decrease in the net loss by 28.96% is due to a reduction in logistics and storage service charges, collection charges, and other expenses."
Flipkart Internet reporting a loss of $244.2 Million (INR 1639 Cr) versus the loss of $343.6 Million (INR 2,305 Cr) in the time period of a year ago was mainly fuelled by a drop in the ecommerce company's logistics and storage costs. The numbers are still pretty mind numbingly high, with expenses On the whole witnessing an 8% drop to $580 Million (INR 3,892 Cr) in FY 2017 from $634.4 Million (INR 4,257 Cr ) during the fiscal year prior to that. A majority of the costs fell under the categories of employee benefits and other expenses.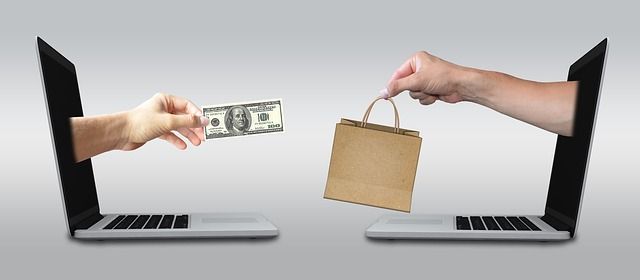 When it came to their operational revenue, the Bengaluru based online retailing company saw a growth of 15% to $280.5 Million (INR 1,882 Cr) versus sales of $243.6 Million (INR 1,635 Cr).
Flipkart has been planning for quite some time to diversify its revenue streams, and one of the ideas on the forefront is the plan for the launch of grocery services. Flipkart has decided to join forces with local vendors in five of the "main" cities in India (i.e. the most commercially viable cities in India right now), and the plan is set to be implemented by July 2018.
A Flipkart spokesperson was quoted earlier, commenting on the developments in the company at the time. In his own words, he said,
"We are looking to solve consumer needs in the grocery category. That's the first step, and we will build the category through the course of the year."
With regards to the Walmart's acquisition of majority stake in the company, Flipkart will be using the capital it has received as investment into its commercial stream. The company is currently aiming to challenge Amazon, which is breathing hard down its neck, and is also well on the way to overtake Flipkart and establish itself as the leading online retail store in India.
In similar news, Amit Agarwal, head of Amazon India, has recently even claimed that the global ecommerce giant's Indian branch is ahead of Flipkart in terms of both gross merchandise value (GMV) and net sales volume. While the claims are still unverified, it could indeed be true, seeing how aggressive Amazon's strategy for India has been.
Even though Amazon India has yet to turn a profit, they are hopeful that their operations will help them capture a large enough chunk of the market and revenues will then start to flow in.
In other news, Amazon India has not only driven ahead in sales, but also is soaring in search.
In 2018 alone, Amazon India accounted for 46.01% of all mobile searches in the country within the category of online retail. These figures were revealed in recent research conducted by Jana.
Now without digressing from the main topic, let's talk about Flipkart's historic deal with Walmart, the phenomenon that has broken the internet within the country. Every news outlet is hot with the latest on what is brewing in the combined pot of Flipkart and Walmart. The US Company has bought a majority stake of 77% in the Bengaluru based company, with a total investment of $16 Billion now pumping new blood into the latter. This is a huge game changer for the Indian ecommerce giant, and the ongoing Walmart – Amazon battle now continues with reignited passion.
Over the past year, the going has been tough for Flipkart, with one half of it founder and CEO duo quitting the company.
Under the remaining founder and CEO Binny Bansal, and the new commerce head Kalyan Krishnamurthy, the company has shown tingling of resurgence, along with some glimpses of its former trailblazing self, its in-house brands like 'Perfect homes' furniture brand is also holding strong, although its in-house phone brand big billion hit a major slump and was a colossal disaster.
India's poster boy for start-ups comfortably outsold Amazon in the key festive season month of October, possibly getting a springboard to take the fight back to the American firm.
Under the stewardship of Binny Bansal who resumed as CEO back in January, Flipkart has aggressively cut costs and has managed to bring monthly burn rates to roughly about $40 million, more than half of the previous numbers. The situation isn't exactly cheeky though, and the company still had to spend a huge sum to beef up its internal processes, boosting technology and building warehouses across the country. They have been desperately pushing ahead, ready to lock horns and battle Amazon and reversing market share losses to the latter.
In similar news Flipkart had also raised another $2.6 billion in venture capital funding from investors such as Tiger Global Management, DST Global and Accel Partners, over the past three years.
There are also talks of raising another fresh round of funds. In a report published by Mint on 9 October, it was stated that Flipkart will hit the market to raise between $500 million to $1 billion before the end of the year. The last successful investment managed by the company was back in the middle of 2015 from existing investors led by Tiger Global at a valuation of $15 billion.
Another report by Mint, this time published on November 25, stated that Flipkart is considering appointing an investment bank for the first time in years. They have managed to hold talks with several investment banks too, including biggest name in the game, Goldman Sachs Group Inc.
Lastly, it should be mentioned that Flipkart will feel much more comfortable financially with Walmart's backing, and will help level the playground, as the company had previously been unable to match Amazon's substantial financial resources.
Walmart also brings it decades of expertise in operations and offline retail to the table, along with experience in running private labels, grocery businesses, and that too on a substantially larger scale.