7 Steps To Transition To Passwordless Authentication
Passwordless authentication is an innovative method of logging into applications and websites that do not require passwords. This method provides users with a more secure and convenient way of logging into their accounts.
Almost everyone who handles online accounts knows about password-based authentication. However, this type of authentication may have some setbacks and takes a lot of effort when you want to log in and forget your password. Given that password-based authentication has been an inconvenience for many users, many are looking to transition to passwordless authentication.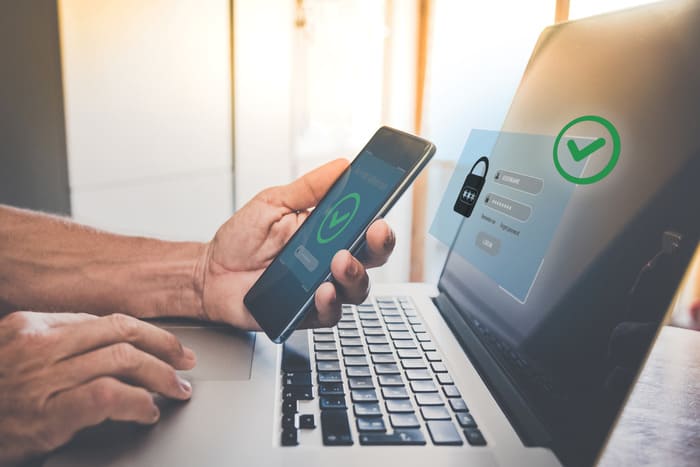 There are several sources of information regarding passwordless authentication that you can access based on the level of security you desire. Secret Double Octopus is one option that guides how to implement passwordless authentication. This article will highlight some steps organizations can take to transition to a passwordless authentication system and walk new users through it. Read on to learn.
1. Evaluate Current Authentication Methods
Before making any changes, organizations should evaluate their current authentication methods to determine what changes need to be implemented. They should identify which authentication methods are used frequently and whether they meet their organization's security requirements. Doing so helps deliver a more tailored transition to a passwordless authentication method.
2. Choose The Correct Authentication Method
Several passwordless authentication methods are available, including biometrics, one-time codes, and smart cards. Organizations can choose the procedure that best meets their security needs and is most convenient for their users. Taking this approach helps cut down on login times and develop a system that favors those using the system you have set up. Before choosing a system, ask everyone in the organization what method works best for them. This way, you'll have ease in the transition knowing that everyone is well aware of it.
3. Implement The Selected Authentication Method
Once the organization agrees upon a passwordless authentication method, it is time to implement it. The system will likely require changes to existing systems and processes paired with user training. Preparing users will be imperative during the transition period, as it will help root out any problems people may encounter. Note that after you've selected a method, it'll take some time to walk users through the new login procedures for them to transition.
4. Verify The Implementation
Organizations should thoroughly test their passwordless authentication method before implementing it to ensure it's efficient and meets security requirements.
Security is critical. Hence, it's important to close any loopholes that unwanted system users could exploit. As verification occurs, contingencies must be considered just in case the system malfunctions. Having contingencies in place will reduce the downtime for accessing the system. It will also help your I.T. department become prepared when challenges affect the system because people can use the backup system.
5. Provide User Training
Training users to use the new authentication method is vital. This training should cover all aspects of the new process, including how to log in, use biometrics, and use one-time codes. Another crucial group of people to be factored in for training are external parties such as your customers. They also need to be educated on the benefits of passwordless authentication. It's also essential to address any concerns your customers may have as you take them through the transition.
6. Evaluate And Improve
Organizations should regularly evaluate the performance of their passwordless authentication method and make improvements where necessary. They should consider user feedback and make changes that will make the technique more convenient and secure. It's prudent to go through the process of evaluating and improving patiently to allow for necessary system changes as seamlessly as possible.
7. Monitor Usage
Organizations should monitor the usage of the passwordless authentication method to ensure that users are adopting it and meeting their needs. They should also monitor security logs to detect any unusual activity and take appropriate action if necessary. During this process, it's critical to evaluate the authentication method through user feedback about their experience. It's one of the ways to reduce delays in logging into the system and testing the security protocols.
Conclusion
Transitioning to passwordless authentication is a step that organizations may take to improve the security and convenience of their verification methods. By following the steps discussed above, the transition will be smooth and successful. It involves carefully taking users through the steps, assuring them that it's easy, providing clear incentives, and actively supporting them throughout the journey. Most organizations are already using biometrics and other passwordless authentication methods. It's time for your organization to follow suit.