A Guide to Micro-Influencer Marketing
Until recently, only corporations with sizable budgets could afford to work with celebrities through influencer marketing. Micro-influencer marketing is a relatively new concept that has recently exploded in social media and influencer marketing. Word of mouth has historically been difficult to scale on social media, but the rise of micro-influencers has changed all that.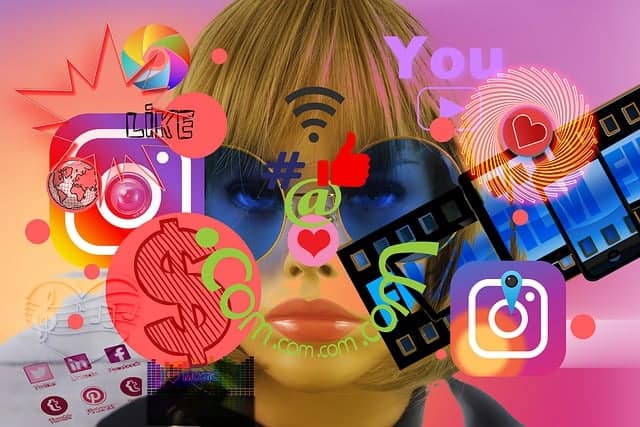 A Few Facts to Consider About Influencer Promotion:
The influencer market has seen significant growth from 2016's $1.7 bn to 2020s $9.7 bn. Revenue will increase steadily, reaching $13.8 billion by 2021. The market got a staggering $16.4 billion industry in 2022.
Many factors contributed to this expansion, including the widespread adoption of short-form video-sharing platforms like TikTok, Facebook, and YouTube; the impact of the global pandemic on consumers; and the optimization of data collection that marketers exploited to enhance the effectiveness of their social media advertisements.
Because of this, influencer marketing has evolved from being a nice-to-have to a crucial part of any successful brand's marketing strategy. More than 93% of marketers have used influencer marketing at some point in their campaigns.
The impact of micro-influencers is predicted to increase. Micro-influencer audiences are more engaged and likely to take action, but they have a smaller following than mega- and macro-influencers. Experts in niche markets will choose to collaborate with micro-influencers. Modern audiences appreciate their genuineness, friendliness, and credibility. Micro- and nano-influencer marketing campaigns also have a minor financial impact. These influencers typically have lower rates than their more well-known peers. Instagram posts from influencers with over a million followers can fetch upwards of $100 per post, while those with 1,000 to 10,000 can charge up to $100.
Guides for Marketing to Micro-Influencers:
Micro influencer marketing is not a silver bullet, but with proper preparation and investigation, almost any company can reap its benefits. When collaborating with micro-influencers, keeping in mind a small set of marketing best practices can be helpful.
1. Pick out some objectives
Brands use influencer marketing primarily to expand their customer base. Since an influencer campaign allows access to that person's fan base, this makes perfect sense.
Take note that the objective is not immediate monetary gain but the acquisition of new customers. After raising brand awareness and product consideration, increasing sales is the third most common objective of influencer marketing campaigns.
Create goals that can be reported on and tracked that will help you determine the success of your influencer marketing plan and how it fits into your overall social media marketing strategy.
2. Create a financial plan
According to a survey by Bloglovin, nearly all "micro-influencers" (those with a following of less than 100,000) charge less than $500 for a sponsored post. This price, however, may change based on several factors. If you want influencers to make a video and share it, that can double the price.
The same survey found that spending just $5,000 could yield 100 posts from micro-influencers with a potential audience of over 200,000.
3. Determine Who Can Have An Impact On Your Situation And Contact Them
Most marketers need help with the influencer campaign's most challenging and crucial step: selecting the right influencers. Fortunately, you can use influencer marketing platforms such as Grin, Upfluence, and HYPR to find influencers and narrow your search based on various criteria, including location, demographics, interests, and more.
The instruments above usually include the following features that allow you to observe:
• Reach enumerates how many people, on average, your campaign could reach using an influencer.
What matters is the engagement rate (the number of likes, comments, clicks, and shares divided by the number of followers multiplied by 100). You should ignore someone with 20,000 followers but only 50 likes on their posts. Even though the typical engagement rate for Instagram influencers is only 2.1%, according to Hootsuite, micro-influencers can achieve much higher rates.
Does their work with similar brands indicate that they are relevant? Do they represent the person and way of life you want to be associated with your company? Do their fan bases jibe with your established ICP and brand profiles from your research? Is there an upward movement and steady expansion?
4. Establish Goals Regarding Cost and Material
The difficulty of setting prices stems from the fact that they depend entirely on the influencer's sense of worth. If you're just getting started, it can be helpful to reach out, have an influencer price, compares the prices of all the influencers on your list, and negotiate from there to ensure you only pay what you have to. A smaller influencer may be willing to promote your product without compensation if you offer them a free sample or a discount on a larger order — it all depends on how you frame the initial conversation and negotiate the deal. After doing some research, you should have a good idea of the going rate for influencers with the following industry niches and demographic makeup you require.
Although there are no set rates in the influencer market, you can figure at least $100 per post for every 10,000 Instagram followers you have. However, for every dollar paid to an influencer, businesses see a return of $6.50, as reported by Influencer Marketing Hub.
5. Evaluate the outcomes
Influencer marketing campaigns are challenging to quantify and expand. It cannot be easy to gauge progress without establishing key performance indicators.
You can quickly tell if your campaign is succeeding or failing by monitoring its key performance indicators. You won't need to keep track of these values by hand, which is a huge relief. The good news is that you have access to numerous resources.
You can use this information to fine-tune your influencer marketing campaigns.
Concluding Remarks
Recently, Instagram removed the option for users to see how many times a post had been liked. Some opinion leaders and marketers were dismayed by the change because they relied on the metrics in question to gauge success.
But as we've seen, it's about more than just the number of followers and likes when it comes to an influencer marketing campaign's success.
In contrast to macro-influencers, whose impact is felt by a much smaller audience, this shift in thinking can significantly positively affect the success of those who command a more dedicated following.
The survey conducted by Markerly found that micro-influencers provide the optimal balance of broad reach and targeted interaction. Their smaller but devoted fan bases make up for their lack of popularity.
Campaigns centred on micro-influencers can do wonders for your brand's visibility. But to release it, you need to create a solid advertising plan.