What Is SEO and How Does It Work?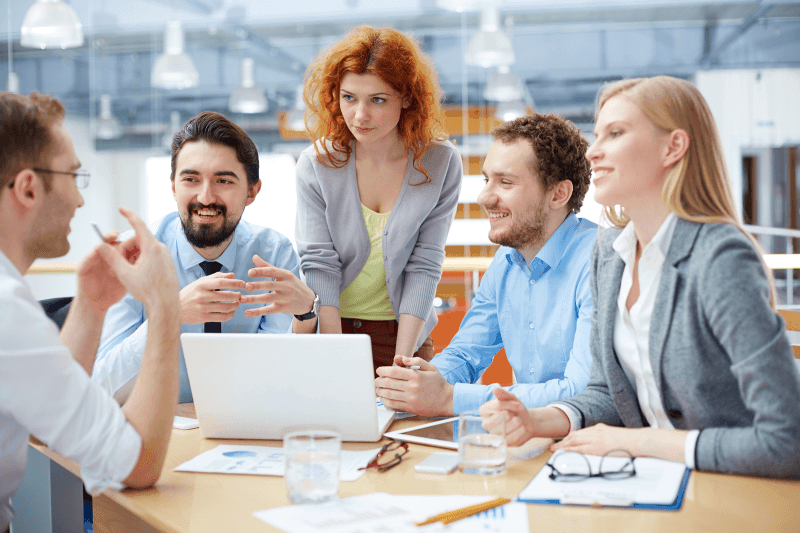 Whether you are an aspiring marketer, an entrepreneur, or an individual specializing in any field and looking to promote your services, chances are that you will end up online.
In today's digitally-driven world, the Internet has long become one of the primary tools used for the advertisement and promotion of a business, products, or services.
And the huge role there is played by SEO.
These days, SEO is one of the most effective ways to get your business out there and drive lots of prospects. But, how does it work, and why should you even care to try to apply it to your business?
We are here to make SEO explained!
What Is SEO?
For those who have never dealt with it before, search engine optimization can really seem somewhat intimidating. Not to mention how hard it can be to figure it out on your own.
But, we are here to lend you a helping hand. After reading this article, you will finally grasp the idea behind SEO and will be able to start applying this concept to your own strategy.
Let's start with a definition. No matter how frightening and complex it may sound, search engine optimization isn't all that difficult. In a nutshell, this term stands for the process of optimizing your web platform to generate larger amounts of unpaid organic traffic from SERP (search engine results page).
Long story short, this trick is used to attract a larger number of visitors to your website without creating paid ads. So, if you integrate it into your marketing strategy, you will make your prospects find you on their own.
Boost Own Skills or Delegate?
Now that you know the definition of this term, one more thing you might as well be wondering about is whether it's better to start mastering the art of SEO yourself or entrust this task to professionals.
It won't be a secret to say that becoming a real pro in optimization takes time and plenty of effort. Thus, in most cases, getting professional SEO services would be a much wiser solution.
Luckily, today, you have the possibility to get custom SEO services from proven experts. Delegating this task will not only save you plenty of time but also help ensure much faster and better results. It can also help you save money.
If you outsource services SEO, it can turn out to be much cheaper than hiring a full-time employee or investing money in your own education.
Yet, even if you decide to delegate this matter to a reliable and affordable search engine optimization company, it still wouldn't hurt to know the basics of it.
Read on to learn how everything works!
SEO Explained: How Does It Work?
SEO marketing is extremely popular these days due to the large number of benefits that it can bring.
So, how exactly does it work? Although it can feel like something completely out of reach for understanding, it is much easier than may appear.
The first thing you need to know is that search engines all strive to be the most helpful for their users.
That is, their algorithms are set up in such a way to help users get the most accurate results for each of their queries. This fact is what defines the positioning of websites on a results page.
To define what websites match users' needs the most and, at the same time, deliver high-quality and valuable content, search engines crawl or scan different sites to see what they offer users. After this, the best-matched sites pop up in the top positions for users' requests.
To give you an example, let's say you are a company that sells marketing services. If you want your potential customers to find your site naturally (through their search), you have to ensure that your website is tailored to relevant topics, keywords, and phrases.
If it is, engines will understand it and rank your website higher.
Factors That Affect Your Ranking
Unfortunately, neither Google nor any other engine will ever give away its exact algorithm. Moreover, these algorithms are constantly changing, which makes SEO experts get more and more inventive in their strategies.
Nevertheless, we do know about the main factors that can define sites' ranking. They include:
Content Marketing – this point mostly relates to the quality of your content and the value it delivers.
On-Page Optimization – this spans a wide range of nuances, including the quality of meta descriptions and tags, the relevancy of keywords, the authority of links, user-friendliness, etc.
Off-Page Optimization – also, engines consider the quality of backlinks, your social media presence as well as the trustworthiness and authority of your business.
Together, all these factors enable Google and other search engines to determine the quality and helpfulness of your website. Based on this, algorithms decide where to put you on SERP. Thus, as you can see, SEO requires a thorough and comprehensive approach.
Perks of Search Engine Optimization
Now you should have a better idea of what search engine optimization is and how it actually works.
In conclusion to this article, let us share a few more words regarding why you should start using SEO ASAP.
When done wisely and consistently, SEO can help your business to:
Rank high on SERP.
Boost your online presence and ensure that potential customers find you with ease.
Generate lots of targeted organic traffic.
By delivering more value to end-users, you can eventually engage them better and boost the authority of your brand.
All in all, these benefits get down to two major goals – ensuring the scalability of your business and driving more sales. We hope that this article was helpful. Now, you can start using SEO to your benefit and, if you get it right, you will soon see the first positive changes and benefits. Good luck!