Vision Helpdesk review – Help Desk Software & IT Service Desk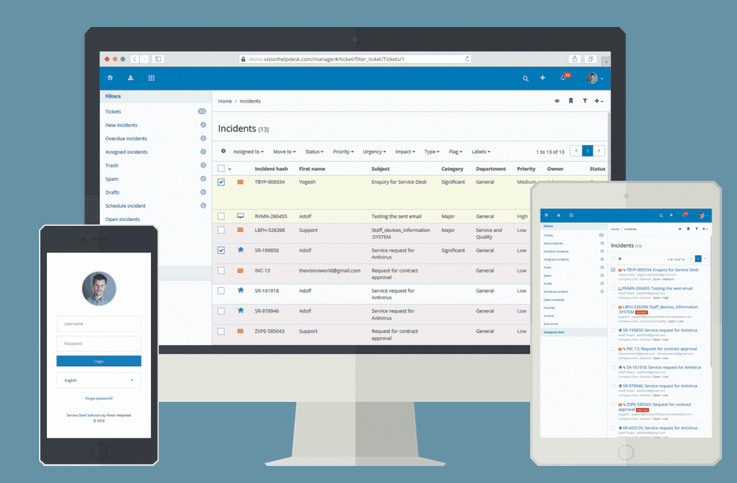 Although Google search is always available to assist on the product issues, customers won't take risks. They would immediately contact the customer support desk because the tradition of customer support is always known to be reliable and responsible.
The customers do not rely on the vendor's webpage or email only. They also try to contact the company through other channels like social media, chats, and other modes of communication.
So the companies face a greater challenge to handle customer queries across multiple channels.
Why your business needs a customer service software?
For the success of any business, customer support plays a vital role. Although the customers contact you over multiple channels, every support request must be recorded and responded in a quick and efficient manner.
A customer service software helps manage multiple channels at the same place.
What is Help Desk Software?
Help Desk Software & IT Service Desk is a customer service software developed by Vision Helpdesk, a company dedicated to making customer support software products.
Vision Helpdesk software offers a single platform through which one can cater to requests received from multiple channels like Email, Client Portal, Contact Form, Social Media, Phone, Live Chat, etc.
Vision Helpdesk Products
Below are the Products offered by Vision Helpdesk.
1. Help Desk Software (Multi-Channel Help Desk)
1.1 Starter Helpdesk (Includes the basic features of a Helpdesk Product)
1.2 Pro Helpdesk (Includes all the features of a Helpdesk Product)
2. Satellite Help Desk (Multi-Brand Help Desk)
3. Service Desk (ITIL/ITSM Desk)
3.1 Pro Service Desk (Helpdesk Features + ITIL features like Asset Mgt and Contract Mgt)
3.2 Enterprise Service Desk (Helpdesk Features + All the ITIL features like Problem Mgt, Change Mgt, Release Mgt, Asset Mgt, Contract Mgt, Service Catalog)
You can signup for a 30 days free trial of Vision Helpdesk Software using the below link
https://www.visionhelpdesk.com/free-trial
Features of Vision Helpdesk Software:
Multi-channel support: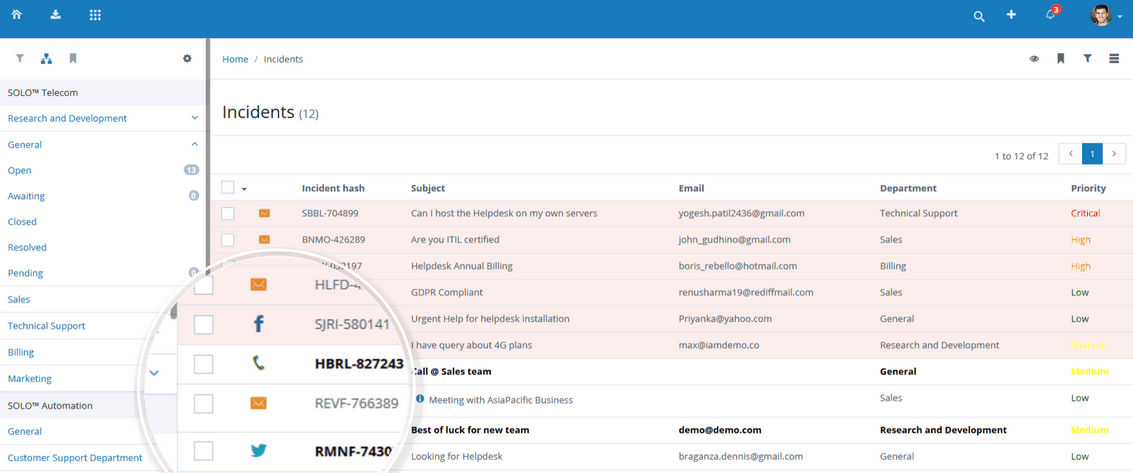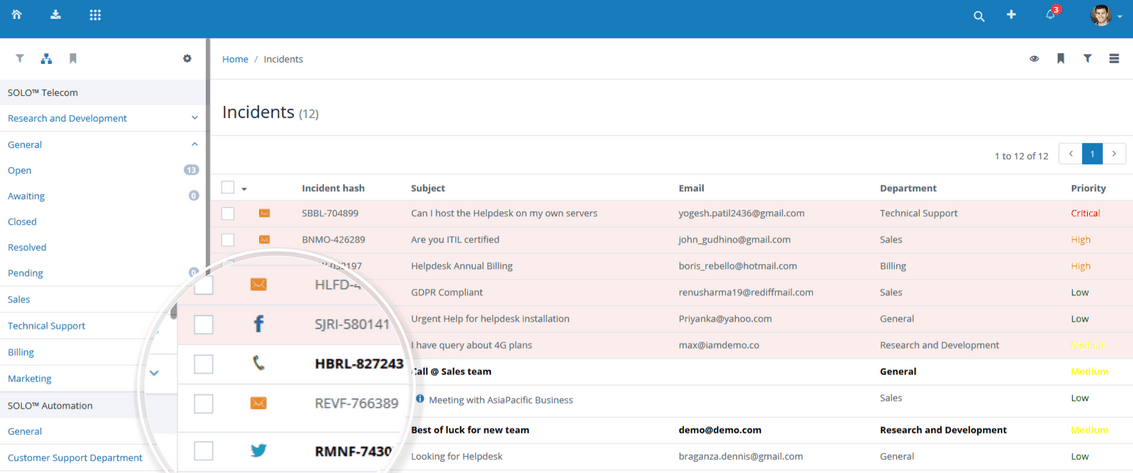 This is what we were talking about lately, the ability to centralize all the service requests that are coming through phone, chat, social media and email. Multichannel support enables to capture support tickets raised by the customers through different communication channels at one place. This would make it easy to assign the representative to a task and manage them.
Vision Helpdesk software includes the following multichannel integrations in it.
Email integration – Tickets are created using web interface and email parsing. Emails are fetched using piping, IMAP, POP3, POP3 SSL, IMAP SSL, POP3 TLS and IMAP TLS.
Facebook integration – Converts Facebook page posts into tickets.
Twitter integration – Converts tweets into ticket requests.
Chat integration – Converts chats from any 3rd party chat software into support tickets.
Phone integration – Integrated any 3rd party VOIP calls into tickets.
Ticket billing: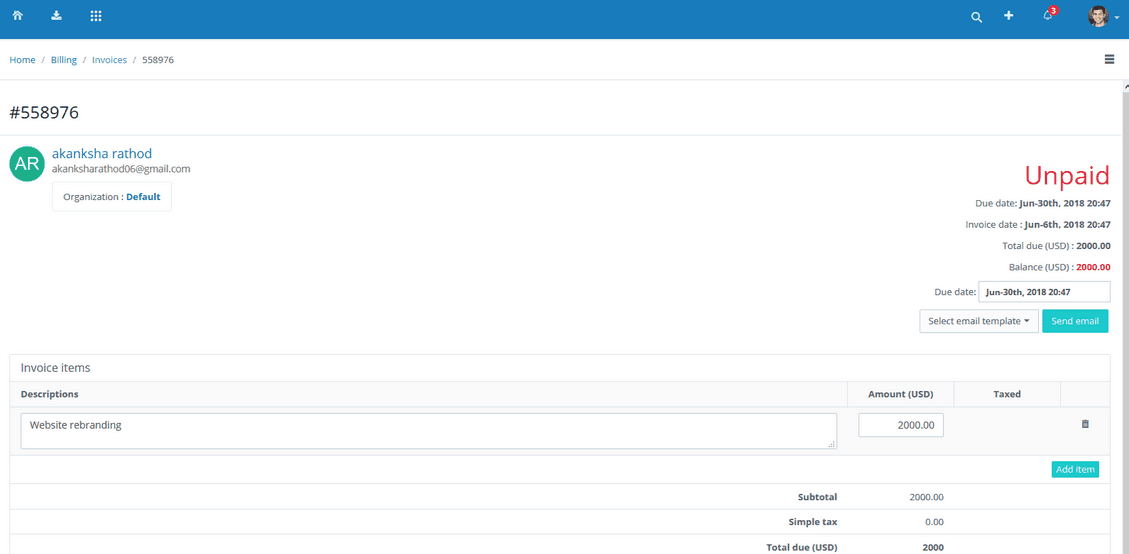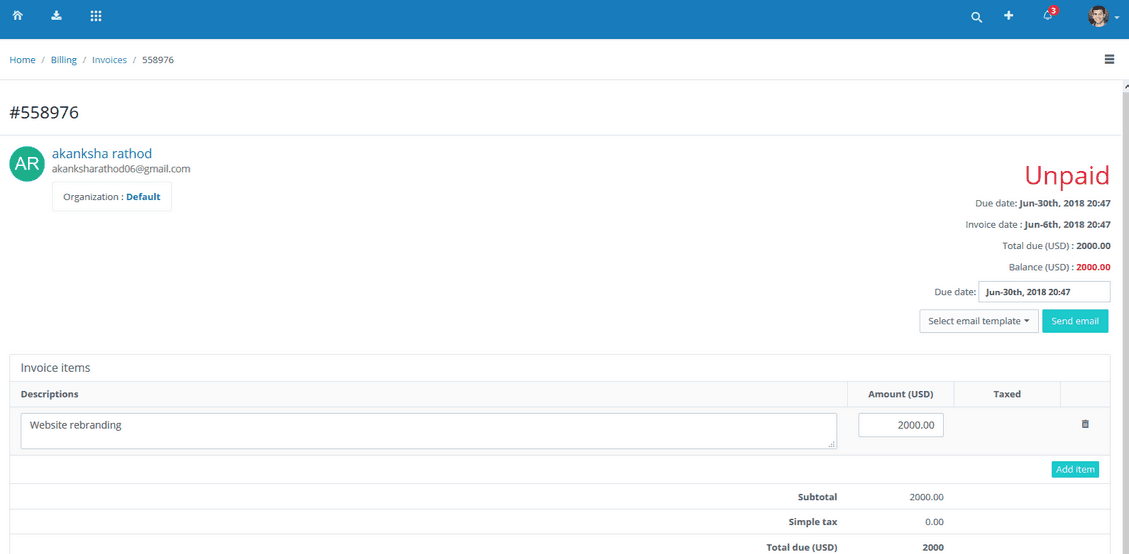 The tickets raised are charged based on the time spent on the issue or per ticket basis. This is tracked by Helpdesk software with billing and time tracking feature. This billing is done in two ways, postpaid billing, and prepaid billing.
PostPaid billing – It helps to configure to bill the customer based on the ticket or time spent with the support department wise. It later creates an invoice to the customer to pay the bill through PayPal or credit card. It is a very good option to bill customers after the task.
PrePaid billing – The customers are billed prior to the support with a valid period to spend on the issue. A customer can buy credit points and spend them on support. These credits will be deducted based on the tickets they have submitted. The billing rates are predefined to the services given.
More billing features:
Tax setup – Taxes are defined in the bill and included with the invoice.
Payment gateway – Customers can pay using PayPal or credit card.
Invoicing – Generates professional invoices to send to customers.
Multiple currencies – Allows multiple currency setup for each company.
Billing packages – Customers can purchase pre-prepared billing packages.
Credit management – Sets up credits as points for each customer.
Blabby:


Blabby helps to implement private conversations among support employees. They can use it not only to communicate but also to share the necessary files.
Blabby features:
Trending topics through hashtags
Blab notification
Single or group discussion
Knowledge sharing
File sharing
Security
Gamification:
Gamification feature is used to help staff to improve their performance. This sets up achievements, targets to pursue and goals to achieve when working as a team. You can create goals for them to chase which improves a sportive spirit among the staff in serving the customer more productively.
Gamification features:
Achievement goals
Multiple quests
Badge of staff people
Leaderboard
Quest report
Task management:


Task management feature is a simplified way to create, assign, create and track project tasks to support staff agents.
Satellite help desk:
Multiple companies, brands, and products can be managed by satellite helpdesk feature. Different employees from different companies/products/brands can work together with internally isolated data that is protected yet collaborated.
Features:
Multiple companies or websites
Multiple brands or products
End user support
Other important core features of help desk software:
Ticket management
Client management
Staff management
Self-service
Workflow
SLA & Escalation
Reports
Client portal
Multi-language support
Security
Survey
Time Tracking
What is the Service Desk?
Vision Helpdesk – Service Desk is an IT helpdesk that includes the ITIL/ITSM features like Problem Management, Change Management, Release Management, Service Catalog, Asset Management, Contract Management, etc.
Features of Service Desk Software: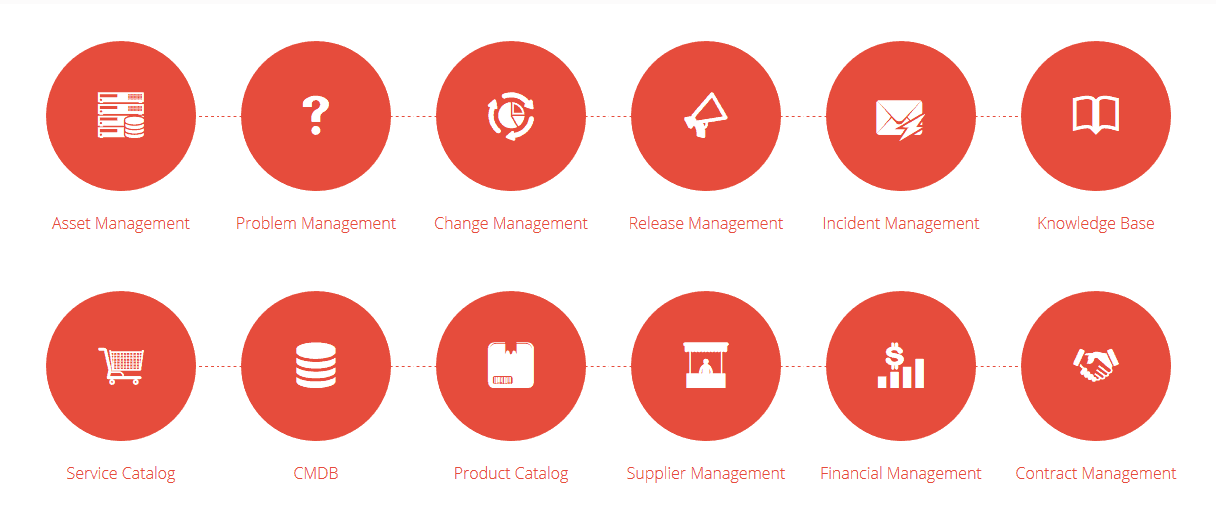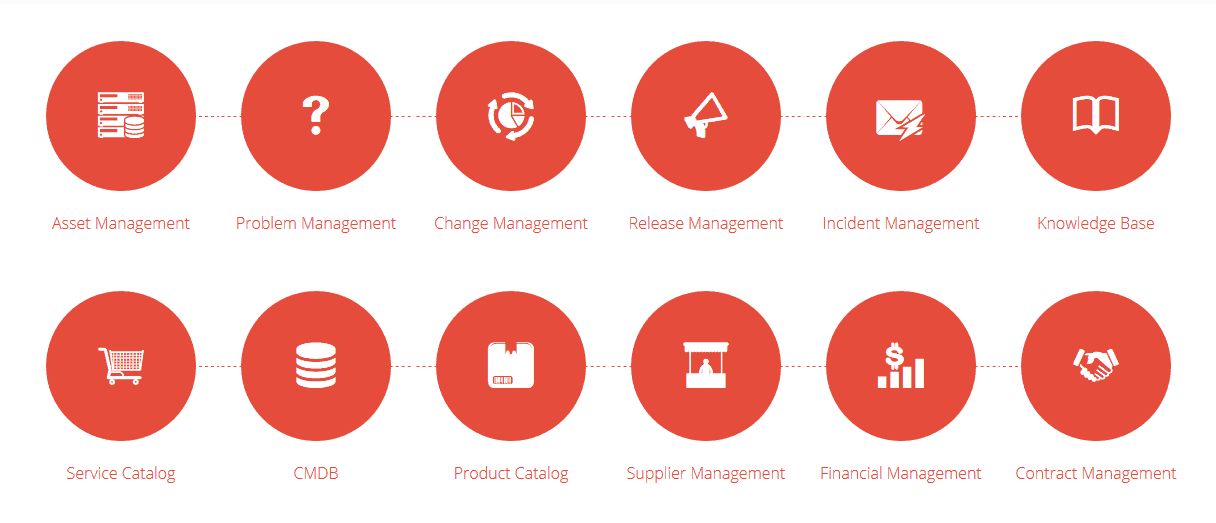 Asset Management – Managing software and hardware assets in an organization.
Problem Management – Management of problems that could happen in IT service and their life cycle.
Change Management – Studying and minimizing the risks involved while changing the IT configurations.
Release Management – It is planning, designing, building, configuring and testing of hardware and software releases to create a defined set of release components.
Incident Management – Identifying, prioritizing, investigating, diagnosing and resolving the issues raised by the customer.
Knowledge Base – Manages all the knowledge related to incident management and problem management.
Service Catalog – List of categorized services and products available for users in the organization.
CMDB – Configuration Management Database is a repository of all the configurations of the systems in the organization.
Product Catalog – Manages the current assets and products currently being used in an organization.
Supplier Management – Supplier management is the record of all supplier based information and value for services or products created.
Financial Management – Manages the financial accounting for all the services and products offered to the customers.
Contract Management – Helps you to manage the contracts with your vendors and ultimately streamlines the entire contract management process.
Vision Helpdesk is now Pink Verify Certified for 3 major processes that include
Incident Management
Problem Management
Change Management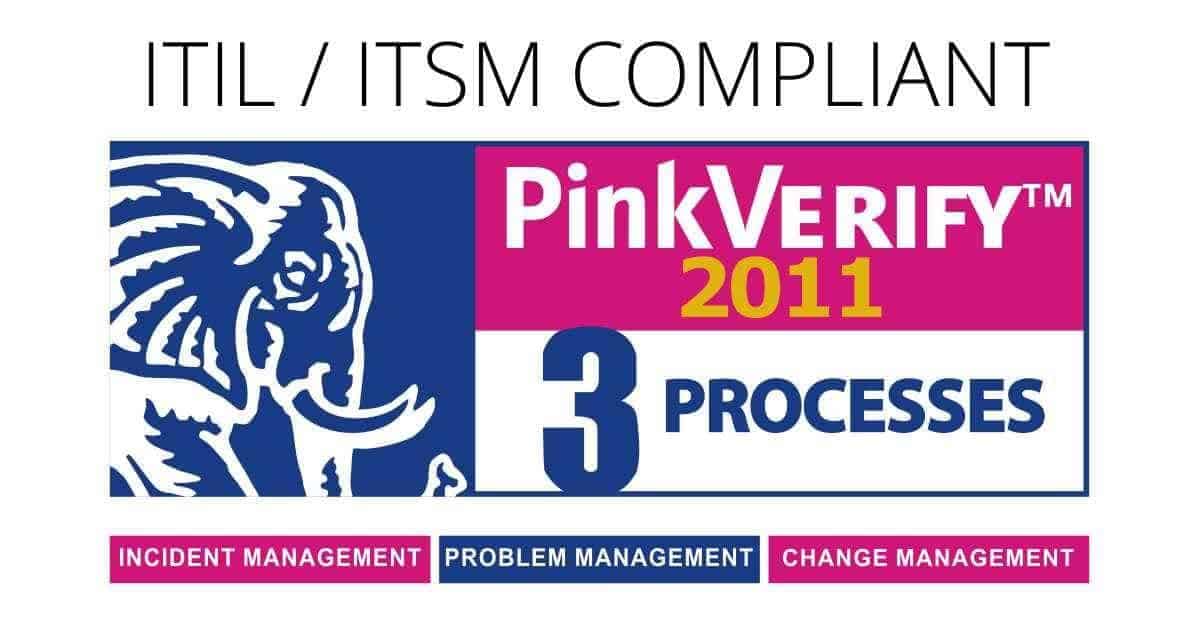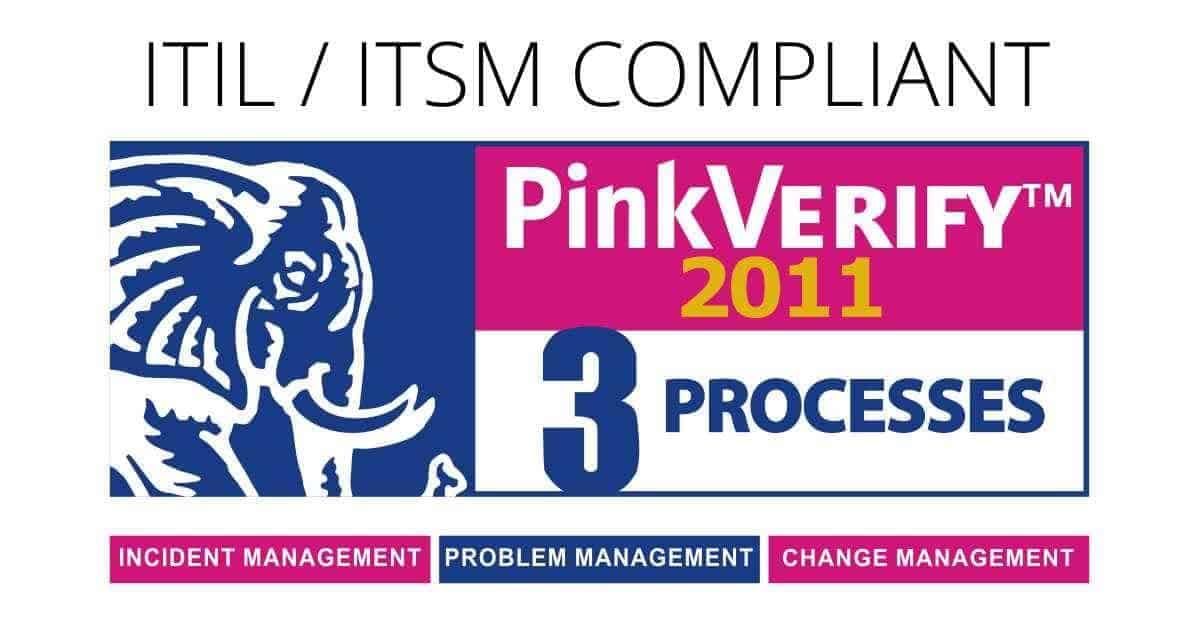 You can signup for a 30 days free trial of Vision Helpdesk Software using the below link
https://www.visionhelpdesk.com/free-trial
Verdict:
With amazing features to manage the customer service and certifications for official usage of the developed programs, Vision Help Desk and IT Service Desk software stands as one of the best customer support software in the market. You can fearlessly implement this software in your business.