Reasons Why Your Business Should Run on Cloud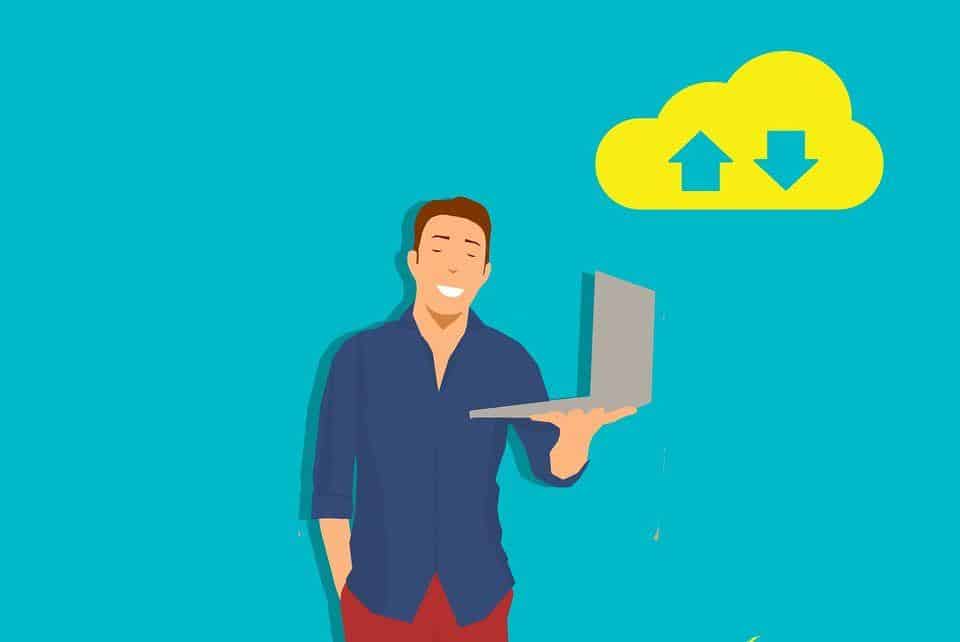 Starting a business can be quite challenging. The process includes deciding the business structure, gathering resources, getting the right connections, and setting achievable goals.
Doing all of these alongside other activities in your day-to-day life, without losing it all, is no child's play.
While you may have laid-out plans on how to start a business, this article addresses firms that have been and are yet to be established. In this text, we stated explained what cloud computing is and why it is beneficial to your business.
Enjoy the read!
What is Cloud Computing?
Cloud computing is the practice of using a network of remote servers hosted on the Internet to store, manage, and process data, rather than a local server or a personal computer. In simpler terms, it is a metaphor for 'The Internet.'
The cloud allows the infrastructure to run like the internet and shares data and resources as the owners will it to secure manner.
Cloud Computing and Small Business
Businesses are recommended to upgrade to cloud computing as it makes the undertaking more comfortable to operate regarding speed and growth/expansion. One of the problems that cloud computing has addressed is the lack of time and financial services needed to run the business concerning software, server, and storage.
You might say, "but my business is moving fine and growing well and fast.
Why should I include cloud computing in my business?
After all, it's none of my business." Dear friend, there's a lot more about cloud computing than meets. The earlier you know about cloud computing concerning the growth of the business, the better for you. Here are some reasons why your business should move to cloud computing.
Unlimited Access to Your Business from Anywhere in The World
This is one of the most significant advantages cloud computing has to offer to small businesses that have been digitalized. Because it is run like an internet, all you need is a device with a good internet connection and data to access your business from anywhere you are in the world. You won't have to be at the mercy of heavy traffic of a particular desktop computer in your office.
Lower Cost
The thought of setting up a business and buying equipment and hiring experts to install them is enough to give you a headache. By the time you move to cloud computing, you'd only have to pay for the services incurred in setting it and running it.
Ability to Access Financial Information
With cloud computing, you could kiss uploading bank statements goodbye. By linking your company's accounting software to cloud computing, you have access to your company's financial position or status. In case you want a reliable accountant, you could do well to look at the Sunshine Coast where you could get the best accountants in the world that use cloud computing. They would take up the responsibility of the accounting aspect of your business. Also, because your transactions are done on the cloud, it is easy to keep track of your activities, credits, debts, loans, and invoices. In other words, your company's financial reports are up to date.
Quick Access to Resources and Opportunities
Do you frown at the thought of sending an attachment to someone in the office via email or you sulk at the mere idea of having to meet a client at a particular location to hold meetings?
Or you try to have an impromptu meeting with everyone on board, but they aren't all available?
Cloud computing take care of all that. Depending on the type of service you're running on Cloud, you could include your client in a meeting that involves him/her.
Also, a colleague at your workplace can access your soft copy materials with your permission without having to mail it to the designated destination.
Data Backup
With the help of cloud computing, you needn't worry about a loss of data or losing your resources to a fire outbreak or theft. It helps you retrieve the latest of your activities in case there is a system breakdown. Some Cloud-based services offer the option of backing up your data in multiple places, which improves security.
How to Set Up a Business on Cloud
Get a domain name
The first step in having your business on cloud computing is securing a domain which should have your brand name. Also, be sure to sell out your business with an attractive name that hasn't been taken by another company.
Establish an online presence
After securing a domain, do well to advertise your business on the net. This includes all social media platforms. Employ the use of engaging content to get the attention of the audience to buy into your business.
Other steps include:
Enabling your email service
Establishing the business website
Groom your business
So why are you still thinking of setting up your business on the cloud?
Do it now, and your business may move faster than a 5G network, if well managed.