How to Spy on Text Messages Secretly ?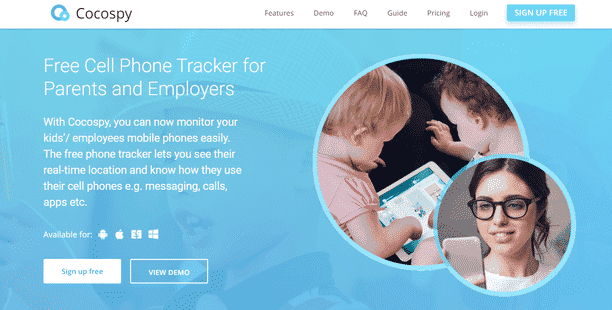 Have you ever sat down and thought of how many texts people send in a day?
Well, they are a lot.
In all these messages, there are secret conversations taking place.
Sometimes, you may need to reach the secret while hidden, but you don't know-how.
There are a couple of reasons why people need to snoop on messages from other smartphones. You may have kids who are always on the phone, and you want to know whom they are talking to.
It could also be your spouse who is texting even late in the night. Sometimes, you may also need to check on employees to make sure they are not selling company secrets.
Whatever reason it is, I'm here to tell you that you can now see what they are doing. You don't have to physically access their phones using the solutions I'm going to show you. In the end, you will see how easy it gets when spying on text messages.
Part 1: Spying on Text Messages with Spyic
One of the recommended solutions to try out is the Spyic monitoring solution. It's an app that has already been utilized by millions of people in more than 190 countries. They have used it to secretly fetch data from targeted phones and view the results remotely.
The way Spyic works led to its recognition by major news outlets. Some of them include Forbes, Mac World and Life Wire. It will collect all the texts messages, among other things without the user's knowledge, thanks to the stealth mode operation.
The texts messages include the message itself, sender/receiver contact details, and the timestamps. If there are any files shared, you will also get them. In iOS, you get even the deleted iMessages.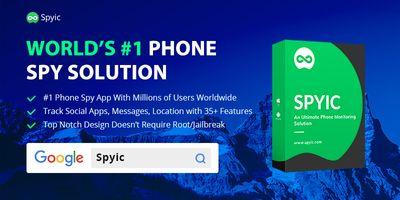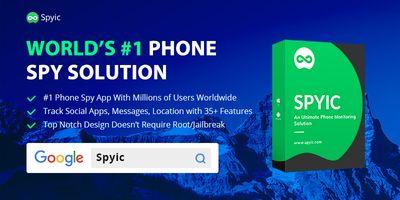 Other features that you can benefit from include seeing the calls made, the phone's location, social media messages, etc. Spyic can fetch text messages from both Android and iOS devices.
In both platforms, you don't need to root or jailbreak anything. This application has the cutting edge technologies that fetch data from the targeted phone remotely without accessing the root OS.
Spyic also works in stealth/hidden mode. That means the targeted user will never see Spyic installed on their phone.
If you are spying an Android target, you have to install Spyic ones on that phone. After that, you can spy on it remotely without accessing it. For it to work in Android, you need to confirm that the OS version is 4.0 and above.
In iOS, you don't need any download or installation. Spyic can start spying on text messages in iPhones using the iCloud credentials only. The things you have to check here include turning off the two-step verification in that phone.
It would help if you also made sure that the iOS version is 7.0 and above. After setting up, you can view your account and texts results remotely via a web-based control panel. It's fully compatible with all browsers so you can see using any smart device.
For more information about how Spyic works, check text messages spy demo in the main website. After that, continue reading below to see how you can use Spyic to spy on SMSs.
Part 2: How to Start Spying on Text Messages Using Spyic
The steps below will show you how you can set up Spyic and start spying in less than 5 minutes.
Step 1: Go to Spyic website and register an account. You only need an email address and password to do so. Next, choose the appropriate icon (Apple or Android) to continue. You will be taken to a page with the pricing plans.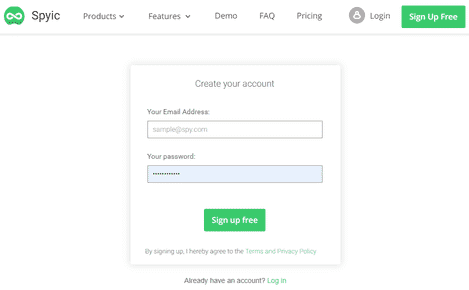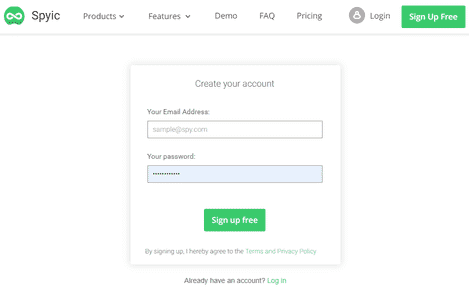 Step 2: Once you see the plans, select the one that suits your text spying objectives and make the payment. You will receive a confirmation email with the receipt, log in details, and setup instructions. In Android, you will also get a download link.
Step 3: For Android, use the link sent to download and install Spyic on the targeted phone. Make sure you choose stealth mode to hide the app's icon. After that, finish up the installation and be ready to access your account remotely.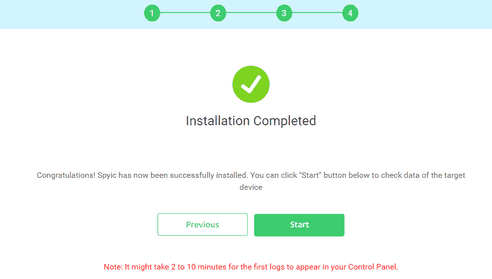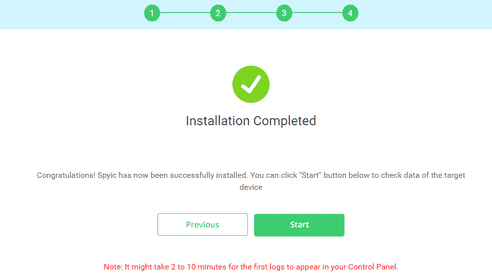 Step 4: In iOS, after receiving the confirmation email, you can go ahead to login to your Spyic account. Back to Android, after the login, wait for the account to sync with the phone.
For iOS, after accessing your account, verify the iCloud credentials and select the phone you want to monitor.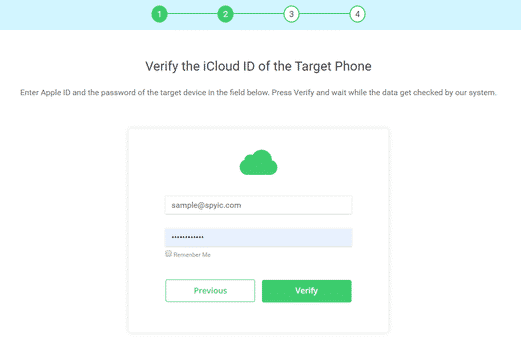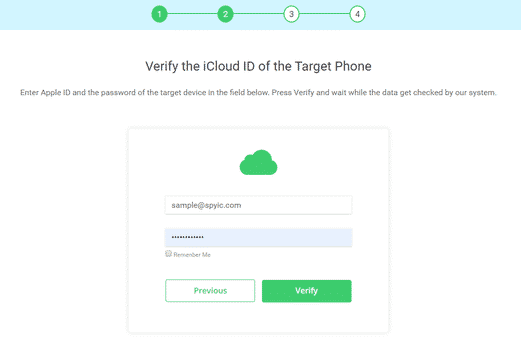 Step 5: After the Spyic and Android phone/iCloud synchronization, you will access the dashboard. It will have many features on the left.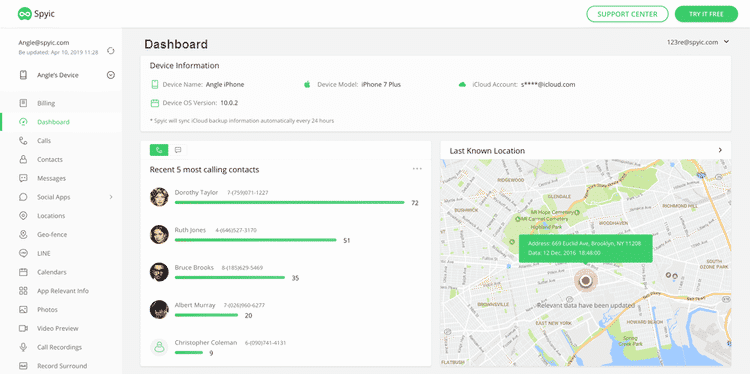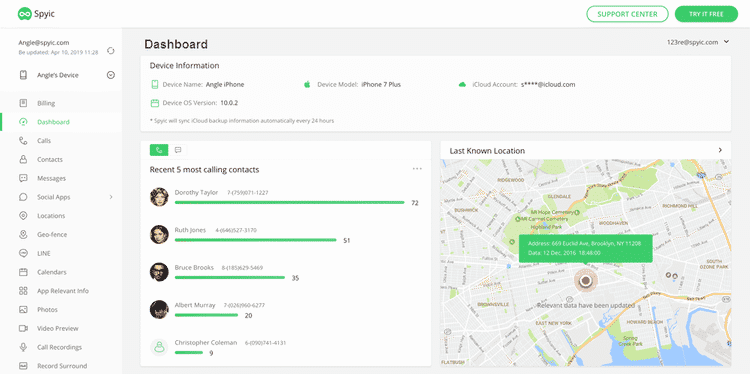 To access the messages, click on messages and iMessages to see what has been fetched. There, you will see all the texts, those involved and their contact details. Each SMS will also have the timestamp.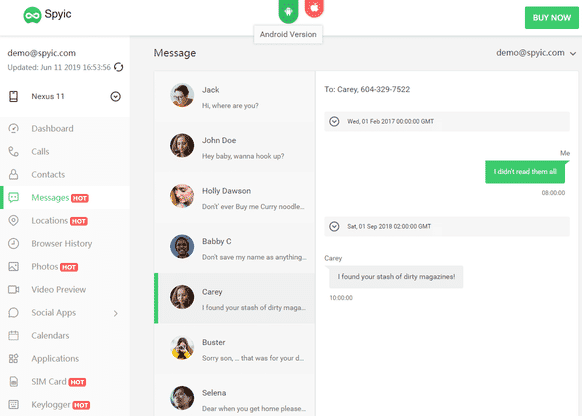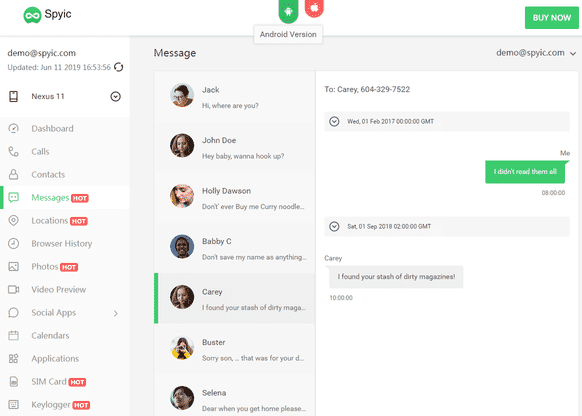 Part 3: Spying on Text Messages with Cocospy
Another superb application that you can use to fetch text messages secretly is Cocospy solution. Many people have already used it for monitoring tasks across the globe. That gives you a reason to trust that it will work as intended.
When it comes to text messages, Cocospy will get you all the sent and received SMSs. It also includes the contact details of those involved and the time when they were sent or received.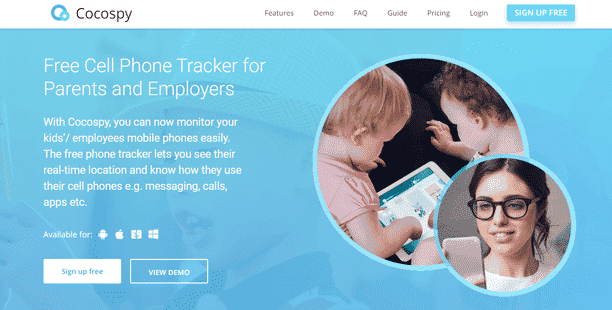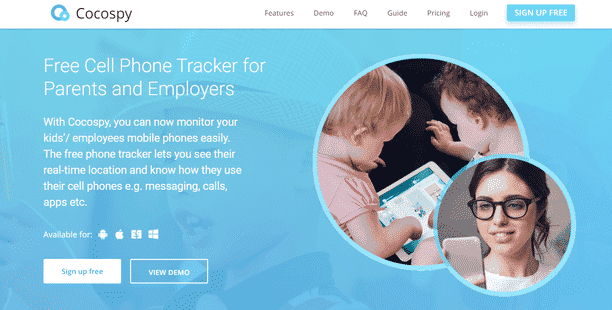 Apart from the messages, it will also get you the calls, contacts, location, browsing history, etc. Just like Spyic, Cocospy works in both Android and iOS devices. You don't need any rooting or jailbreaking before the set up making it another safe test spying tool.
It takes less than 5 minutes to register, set up and start spying with Cocospy. In Android, it requires one-time installation on the phone you want to spy. After that, it's all about secretly spying on the texts remotely.
If you are spying an iOS target, Cocospy does not need any download or installation. You can start spying on any iPhone or iPad using the iCloud credentials only. The only thing you have to make sure is that the two-step verification is turned off before getting started.
Regardless of whether you are spying on an Android or iOS device, the results are viewed online. Cocospy has a user-friendly web-based dashboard that you can access using any browser on any phone, tablet or computer.
You can view the results anywhere despite the distance between you and the target. To use Cocospy, go to the main website and register an account using your email address and password.
After that, you can follow Spyic guidelines in the previous section to start spying on text messages.
Conclusion
Now, you have two amicable solutions that you can use to spy on text messages. In both, you achieve secrecy through stealth mode operation. That means the apps will be working while hidden, but the results are in real-time.
Another thing, these apps consume less than 2MB memory space which the target can barely notice. So, there will be nothing giving the targeted user a clue about someone spying on his or her text messages.
The only thing remaining here is for you to join the millions of users in the world.
How?
By registering an account with Spyic or Cocospy and start spying on text messages remotely.