What Is A DSLR Camera? How Does It Differ From Other Cameras?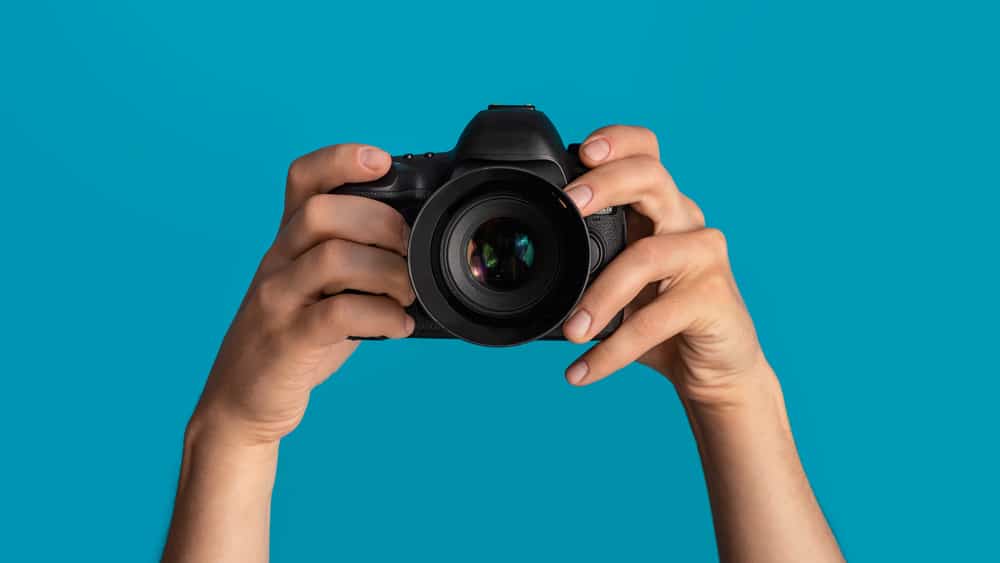 Photography is an art form that has undergone many changes in almost 200 years. It started with the daguerreotype, the first successful photographic process, and evolved into more complex smartphone cameras. While most people nowadays prefer to use their phone cameras and can capture amazing shots with them, others favor the digital single-lens (DSLR) camera.
The DSLR camera is one of the most popular devices used in photography. Unlike other cameras, DSLRs offer many features many photographers depend on to take excellent photos. This article will compare the differences between the DSLR and three other commonly-used cameras: the SLR, the digital point-and-shoot, and the smartphone camera. So, keep reading to learn more.
Lenses
One primary thing DSLR and SLR cameras share is that they both allow the use of different kinds of lenses. This feature isn't available for most point-and-shoot cameras, but you can attach clip-on lenses on phone cameras. Lenses for DSLRs come in many sizes. Some, like telephoto lenses, are large and heavy but capture images from far distances. Others take wide-angle or fish-eye shots. You can bring them on trips and change them as needed.
You don't need additional camera lenses when you're a beginner. The default lens with the camera you get is often enough for you to use and practice. Once you're ready to test out other lenses, you can buy them in the same shop you bought your camera or any great site for equipment.
Photo Storage
Older cameras exclusively used film to store captured photos. Developing film is a painstaking task as it requires a dark room and time before you can see what you've captured in its full glory. Modern SLR cameras still follow the same procedure, which despite the effort, is getting traction lately. However, it's also a pricey activity as you must buy film every time you use up a roll.
Meanwhile, DSLRs need memory cards. Unlike regular film, memory cards can save hundreds of photos, and you can check the shots before you decide to print them. You can also delete images straight from the device. Camera film can usually store up to 36 photos per roll. Digital point-and-shoots and phone cameras also use memory cards, making it easier for anyone to take and check pictures anytime and anywhere.
Technology
Like their predecessor, DSLRs and other modern cameras require mirrors to work. The mirror reflects light that enters through the lens and provides an image you can see through the viewfinder. The difference lies in where the images stay afterward, as explained above.
Additionally, you can adjust the aperture and shutter speed on a DSLR camera. You can also do this on an SLR, a point-and-shoot, and a phone, but with several limitations. The DSLRs generally have more extensive features that are more advanced than these other cameras. They're also ideal for night photography as you can easily adjust how much light enters your lenses.
You also can't edit photos saved on a DSLR unless you transfer the files to your computer. This feature is an advantage of smartphone cameras. However, DSLRs still have the upper hand when taking high-definition photos in any lighting. However, phone cameras are slowly catching up.
Image Quality
Regarding image quality, DSLRs reign supreme, followed by some current phone brands. But it wasn't always like that. Photos from modern DSLRs are much better than the first models because of technical advancements and an increase in megapixels. So, you can take high-quality images for social media with one, even if you're not a professional.
Many SLR cameras still provide amazing photos if you're into film photography and know how to handle them. Prints will only come out suitable if you've carefully adjusted the settings before pressing the shutter. On the other hand, poor-quality images taken from a DSLR camera can be saved or deleted instantly.
Digital point-and-shoot cameras used to take subpar photos. But now, a few models are on the same level as DSLRs. They're designed for casual photography, which explains the lack of extra features and high-quality photos. However, it's not unusual to see professional photographers carry a point-and-shoot with their DSLR cameras because of their portability and decent image quality.
 Audio And Video Features
The DSLR cameras may have the upper hand over older photography cameras and SLRs. A DSLR camera is ideal for audio and video recording if you prefer videography. Digital point-and-shoot cameras and phones can do the same. But many vloggers and filmmakers still prefer DSLR cameras as you can attach them to a tripod and mount a shotgun microphone for better audio quality.
Price
Undoubtedly, the more complex the device, the more expensive it may be. The DSLR cameras are usually pricier because of their additional features and pieces. Most have sensors and processors made of costly materials, which amps up the camera's price. Add-ons like lenses, straps, and peripherals may also dent your wallet.
On the other hand, digital point-and-shoot cameras and smartphones are generally cheaper as they take photos as is. The SLR cameras require film rolls to work, which could cost you more even if you don't buy extra accessories. But any camera, whether DLSR or SLR, often come cheaper if they're second-hand. You'll also have your money's worth if you regularly clean your camera, lens and all.
Conclusion
The DSLR camera may have differences from other cameras, but its primary purpose is to take photos. The brand doesn't always matter. What matters more is how you handle the device and how much you're willing to practice capturing amazing images.