Impact of Pandemics on Technology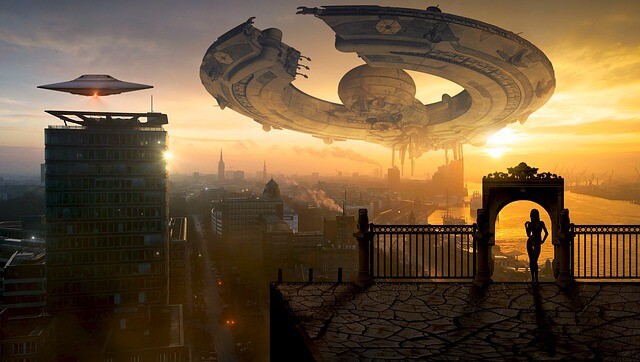 COVID-19 has confirmed the importance of digital preparedness, allowing business and everyday life to continue as usual during pandemics. Building the appropriate infrastructure to support a digitized world and employing the latest technologies will be crucial for any business or country to remain competitive in a post-COVID-19 world.
During the COVID-19 pandemic, technologies play a crucial role in keeping our society functioning during lockdowns and quarantine. Some technologies that were just at the beginning of deployment before the pandemics have seen a sudden boost in their usage and implementation in everyday life. And some technologies can have a lasting impact even after the pandemic. Here are tech trends that can help build a resilient society, along with an analysis of their impacts on the way we do business, trade, work, produce goods, learn, seek medical services, and have fun.
Robotics And Drones
COVID-19 has made the world realize how much we rely on human interactions to make things work. Labour-intensive businesses, such as retail, food, manufacturing and logistics, are the most affected. COVID-19 has greatly boosted the deployment of robot use and robotics research. During the last year, robots have been used to disinfect areas and deliver food to quarantine people. Drones walked dogs and delivered items.
Online Entertainment
While the quarantine measures have dramatically reduced in-person interactions, human creativity makes it possible to party online. Cloud raves and online concert streaming have gained traction around the world. Museums, galleries and international heritage sites offer virtual tours. The flow of online games has also seen a peak since the outbreak.
Telehealth
Telehealth can be an efficient way to slow the spread of COVID-19 while providing essential primary care. Personal wearable IoT devices can track vital signs. Chatbots can make early diagnoses based on symptoms identified by patients.
Distance Learning
As of mid-April, 191 countries had announced or implemented school or university closures, impacting 1.57 billion students worldwide. Many institutions have started offering online courses to ensure that quarantine measures do not disrupt education. Technologies involved in distance learning include virtual reality, augmented reality, 3D printing, and teacher-robots with artificial intelligence.
Video Conferencing and Broadcasting
The big winners may well be the videoconferencing companies. The small business Zoom was still relatively unknown until last year and was now suddenly ubiquitous with its promise of free video conferences and subscriptions for massive group communications.
The same goes for the streaming services Netflix, Hulu and Disney. Confined people must spend the time well and therefore opt for online broadcasting. However, the service like YouTube, had to downgrade its streaming quality to save bandwidth in large parts of Europe.
Online Shopping And Robot Deliveries
At the end of 2002, the SARS epidemic resulted in considerable growth of B2B and B2C online market platforms in China. Likewise, COVID-19 has transformed online shopping from great to essential around the world. Some bars in Beijing even continued to offer happy hours through online ordering and delivery.
A robust logistics system should support online shopping. Delivery in person is not immune to the virus. Many delivery companies are launching contactless delivery services where goods are dropped off at a designated location instead of passing through the delivery person's hands and the customer. Chinese e-commerce giants are also accelerating their development of robot delivery. However, before robotic delivery services spread, delivery companies need to establish clear protocols to protect the sanitary condition of delivered goods.
5G and Information And Communications Technologies (ICT)
All of the aforementioned technological trends rely on a stable, high-speed and affordable internet connection. Not only does the pandemics demonstrate the usefulness of this technology, but it could also allow Americans to take advantage and return to the race dominated by Chinese Huawei and its European competitors Nokia and Ericsson.