4 Handy Emoji Apps You Can Use For Your Messaging Needs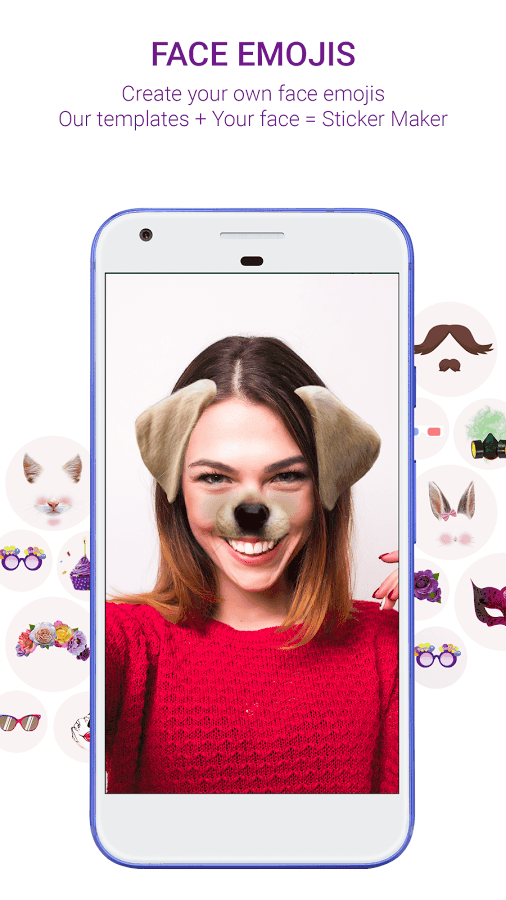 Technology took quite a turn. Everything changed, including our ways of texting or chatting.
I remember when texting was all about the message or thought anyone tried to convey.
Now, texting or chatting became way colorful and fun with emojis.
Emojis are no longer the old smileys people used back in the day. Almost every emotion now has its unique emoji. Convey feelings of love and romance with the heart eyes emoji. Tell people how you feel with an emoji that describes your emotions at the moment. Anyone do not have to worry about being misunderstood today.
We have all kinds of messaging tools to help us convey a message. These emojis help us become way more intimate in terms of our message. Texting and chatting will never feel so dull and plain ever again.
We have emojis other tools to thank for that. These are some of the emoji apps you can use on your phone.
KeyMoji
KeyMoji is the perfect emoji app that functions as a dictionary of the emojis of your most-used emojis. Of course, KeyMoji brings any user tons of fun and fantastic emojis. The emojis that a user can find in KeyMoji comes from different sources. KeyMoji also makes sure that the emojis in the app is being updated continuously in real-time.
Any user that is not familiar with emojis or how to use emojis does not have to worry. KeyMoji makes emoji use in texting or chatting easily because the app teaches the user what it means. This feature of KeyMoji is perfect for users who want to get in touch with friends, family, and more.
KeyMoji is available on iOs platforms. Anyone with an iPhone can use KeyMoji to sprinkle tons of fun emojis to their day to day conversation. Just see to it that the person you are texting knows what those emojis mean so that things do not take an awkward turn.
BitMoji
In terms of an emoji app with added features, BitMoji is the best app for you. Bitmoji allows any user to create his or her avatar in this emoji app. This emoji app has been around for some time now, and it has been one of the most popular ones. Bitmoji receives a lot of sponsorships from different brands. Expect a lot of customization options for your avatar!
Customize your avatar and dress him or her up in some designer clothes. You can even represent your favorite baseball teams by wearing their team colors. The beauty of Bitmoji is that it gives anyone the ability to express feelings in a personal way.
Nothing is more personal than creating an online version of yourself. This avatar that you created then takes on the form of thousands of emojis. Yes, expect to see your avatar rock the expressions from your personal favorites!
Imoji
Imoji fulfills a lot of everyone's dreams of seeing their friends' faces turn into an emoji.
You do not have to worry about editing and making personalized emojis yourself. Imojis delivers that perk straight to your smartphone.
Any user can create customized emojis and stickers. You can share your personalized emojis and stickers and use them in your messages.
The only issue with Imoji is that it cannot pair itself with other messaging apps. It would be a struggle to find a compatible messaging app as it only relies on a standalone messaging app. That means that you can only send your personalized emojis and stickers through the Imoji built-in messenger.
Imoji may not be compatible with popular messaging apps like Whatsapp and Messenger. But, that does not take away the fact that seeing your friends' faces turn into your favorite emojis is such a fresh idea.
Swiftkey
Swiftkey functions as a dedicated emoji app. Swiftkey has tons of preloaded emojis that any user can use for their messaging and emoji needs. You can easily find their favorite emojis on Swiftkey. This dedicated emoji app is available on both iPhone and Android platforms.
Swiftkey is one of the best emoji apps on the smartphone.
Any user would find the added features, such as dropping suggestions helpful. You can get a suggested beer or wine emoji for the times when you ask your friends to grab a drink with you.
Other features also include flow typing and a user-generated dictionary.
Swiftkey also does not run short on your favorite emojis.
The added features, along with your favorite emojis, make it one of the best emoji apps you can use.
Takeaway
There are a lot of ways to be intimate in terms of texting or chatting these days.
Tools like emoji apps help us all in our attempt to convey a message. It is safe to assume that no one would misunderstand a personalized emoji after your "Let us have a drink" text.
Go and use emojis as a tool to make texting and chatting fun. Use these emoji apps for a hassle-free way of communicating with your friends, family, and more!