Choosing Between The 12 Most Popular Writing Apps
All individuals, who want to become qualified professionals, enter various higher educational establishments. It is essential to get a diploma. This document gives advantages or, frequently, is binding for particular job positions. Students become acquainted with knowledge via lectures, seminars, where tutors give them the necessary information.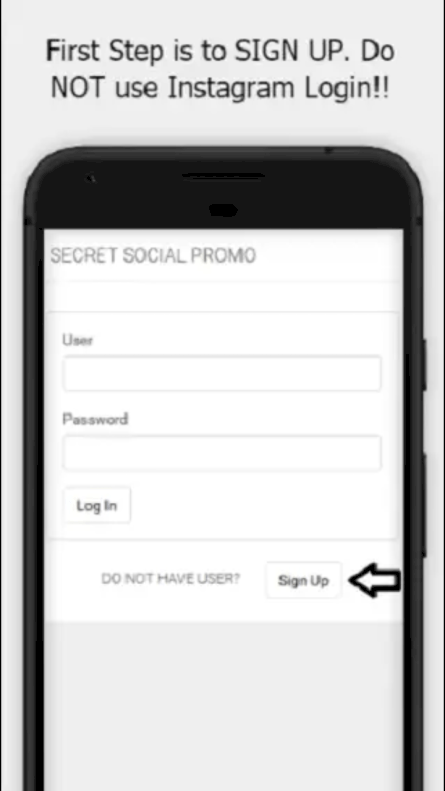 Then, they are engaged in writing of different kinds of papers. This step reinforces the awareness of subjects. However, the writing process is sufficiently difficult. This requires a deep understanding of grammar check, punctuation, structure of a text and other points. An absence of these is a direct failure. Writing apps have been devised to provide assistance in such case. Let's appreciate some of them to select the most suitable options.
1. ProWritingApp
It is an outstanding application, used by a number of people. This proposes different tools for a comprehensive evaluation of the text quality. This includes unreadable sentences, excessive use of particular words or phrases, complicated language, etc. Download it and get a remarkable help!
2. Bubbl.us
This website contains free app aimed for an optimization of the texts. It isn't necessary to create an account here if you haven't intended to save the outcomes of the work. Various tools have been designed for an efficient organization of the writing process, including text size, its readability, structure and other important features. An easy-to-use interface will make you experience the usefulness of the services entirely.
2. Q10
A fascinating application which brings productivity, convenience and even a sense of care! One of the most notable features is that the program saves the work automatically. So, you may be calm if the process is interrupted due to technical reasons. A timer has been implemented to give you a possibility to have a rest.
3. Storybook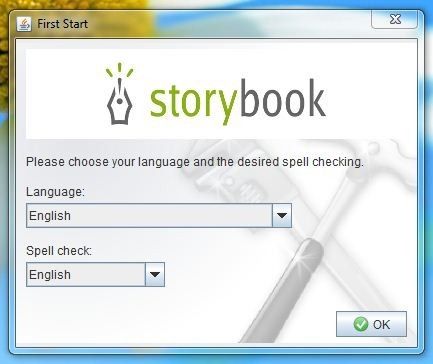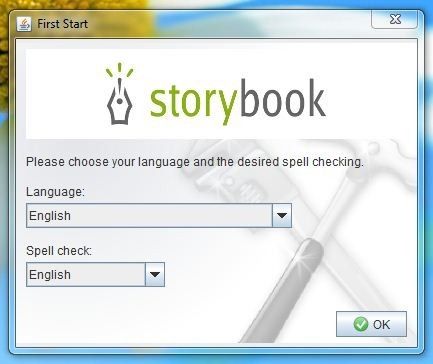 https://www.addictivetips.com/windows-tips/storybook-helper-app-for-writers-that-stores-scene-character-details/
If you are expected to handle such serious type of paper as a dissertation, a Storybook is one of the best apps for this purpose. It helps to keep control over all sections. There are options which enable tracing a chronological order and other essential issues of the academic papers, consisted of huge volumes of data.
4. MLA Write
MLA (Modern Language Association) possesses leading ranks of formats that students are required to adhere to the academic papers. It has been adopted for both iPod and iPhone devices. You can create and alter documents here, being sure that the work will be performed in a strict proportion to instruction. This comprises an initial page, creation of references and in-text citations of different kinds. However, as to the formats, it is better to turn to typemyessays, where professionals act perfectly.
5. Scrivener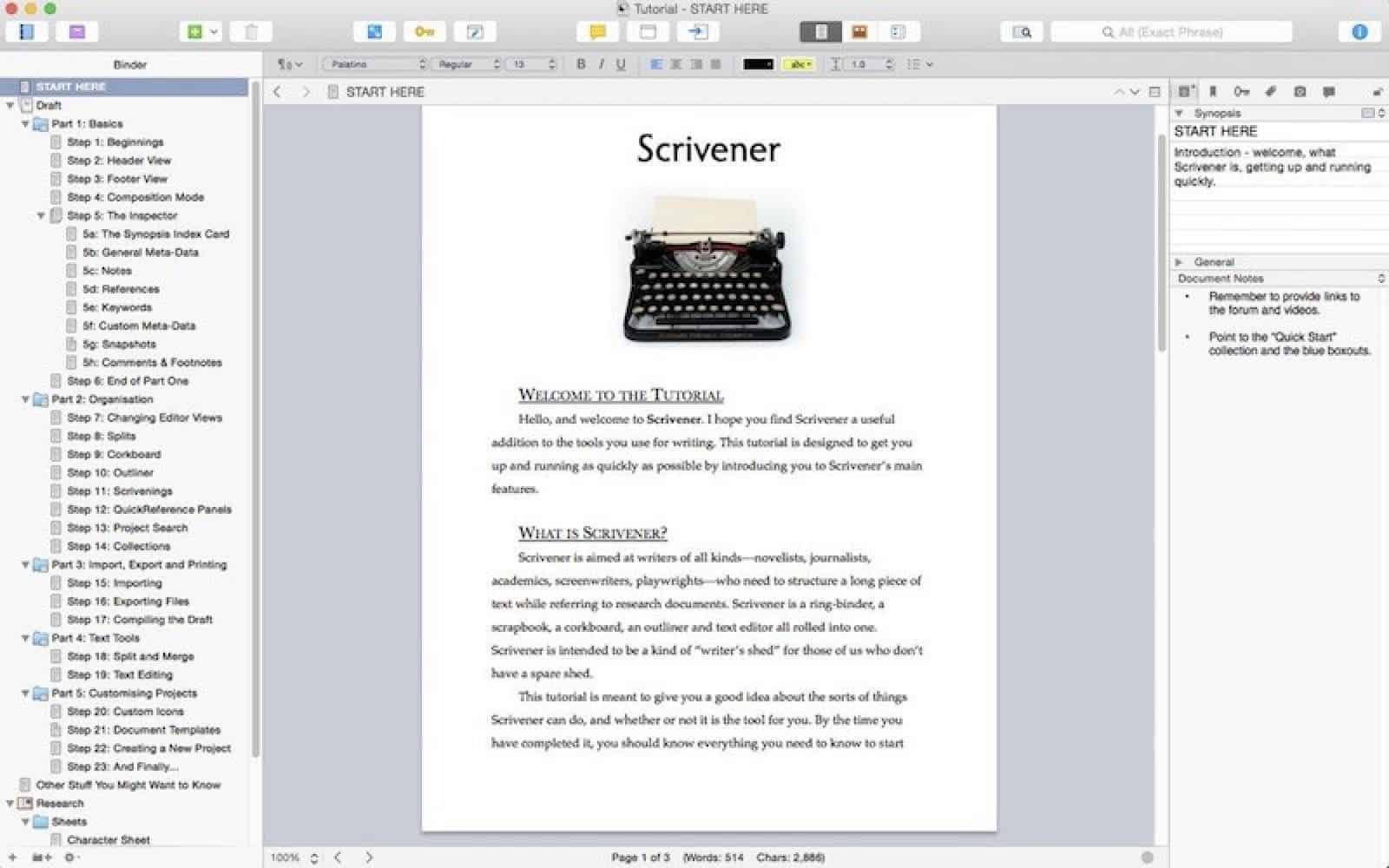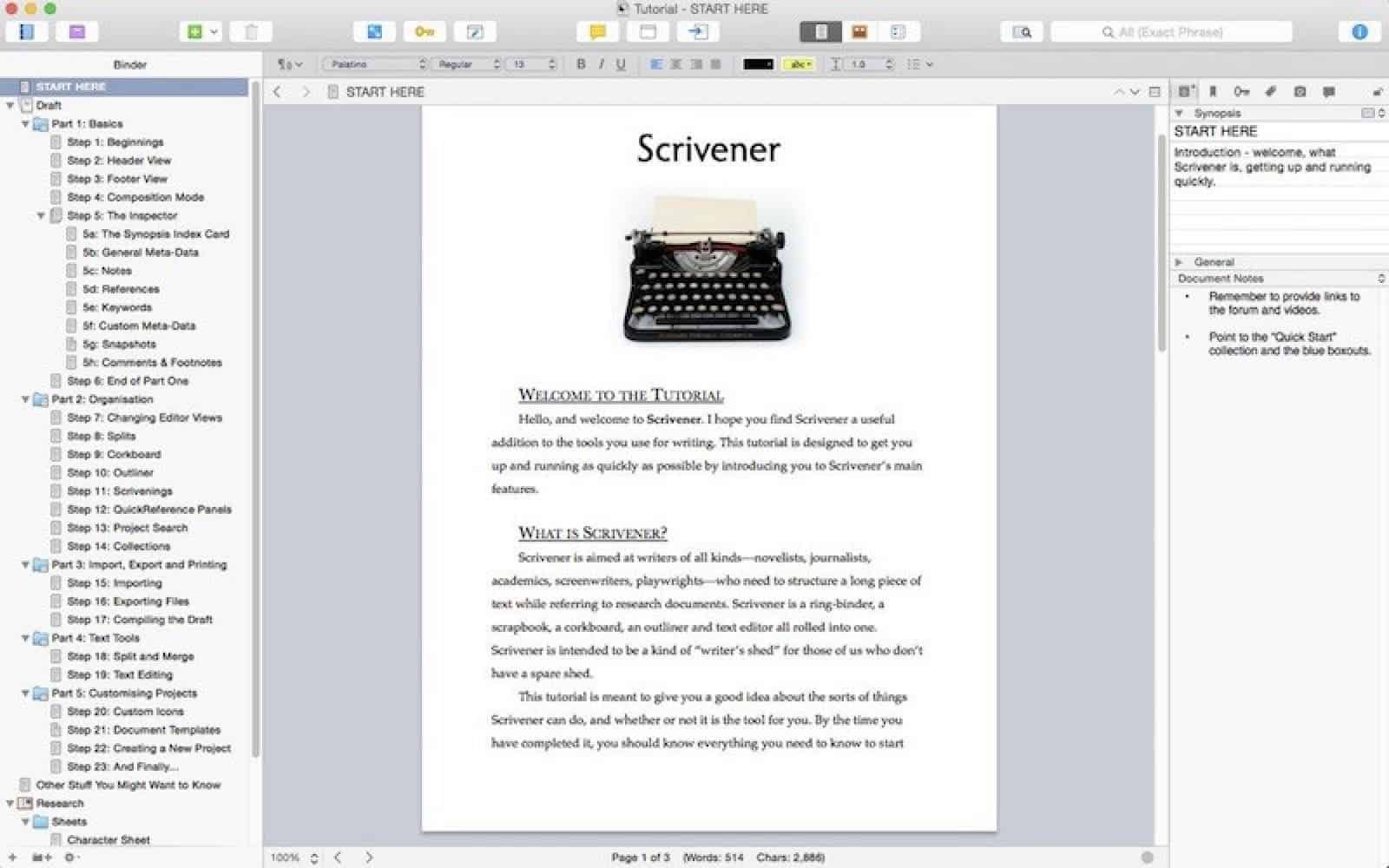 https://www.macrumors.com/2016/02/29/scrivener-could-be-coming-soon-to-ios/
Scrivener has also been designed predominantly for those, who are involved in the writing of books. Different tools, aimed to divide the paper into the sections have a place. It is possible to save the work in such formats as PDF, RTF or MS World. Such platforms as Windows, Mac, and iOS may be exploited to use this application. The Scrivener isn't free, its price is approximately 40 USD. But, this is one of the best apps in this field.
6. Ulysses
Ulysses is quite similar to the previous app. Especially this concerns the formats available for the eventual outcome of a paper. Because of such feature as synchronization between all devices that are connected to an account, you can satisfy it autonomously. A remarkable interface also should be taken into account. This one of the best options is available only for the Apple followers.
7. Grammarly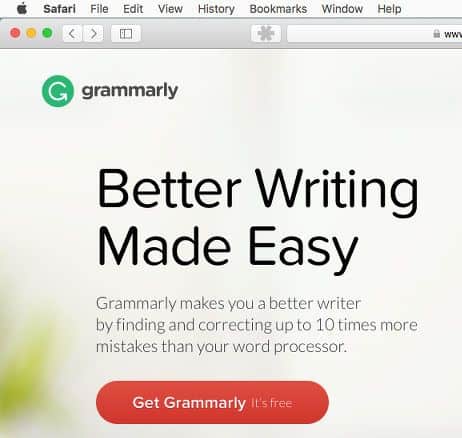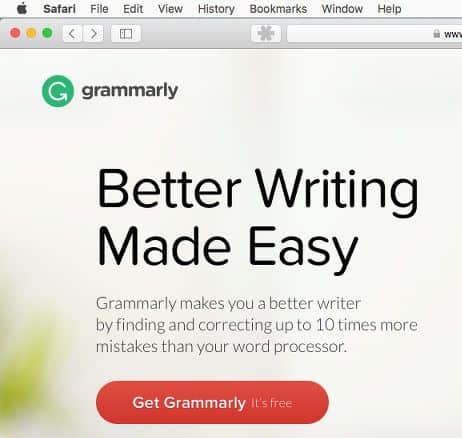 http://www.rawinfopages.com/mac/content/grammarly-test-intelligently-correct-writing-errors
This well-known application is a fascinating option for everybody, who is involved in writing of different types of content, drafts and text samples. Such great opportunity as the free-use is available. Only that is needed – download an extension for Chrome browser. But, also, it is possible to become premium writer via purchasing a special version. This includes adding some writing options to make texts suitable for different purposes.
Check Out Grammarly Discount
8. Readable.io
Readable.io has been invented directly for checking of the text readability. Such outstanding indicators as Flesch-Kincaid Grade Level and Gunning Fog index have been implemented to ensure you that a target audience will perceive a text. This web-based app is free, but also a premium version is available only for 3 USD monthly.
9. Monospace Writer
Monospace Write is a simple application with an understandable and easy interface. After downloading of it, you may access several tutorials, which makes all process quite clear. Only the simplest formatting variants have a place. If a matter does not concern academic papers, you may customize articles, using hashtags.
10. Writer Plus
Writer Plus occupies the highest positions in the Play Store in terms of popular writing apps. All documents are listed in a vertical order. Starting of a new paper is extremely simple. This requires only to click on "+" in a low section of the app. Word and character count have been embodied.
11. Evernote
Quite simple applications, which is characterized by its own particularities. You are able to provide your thoughts with audio records not to forget necessary information. This way is simpler and faster is a comparison with writing down. Thus, the Evernote is a part of the best options.
12. Draft
It is a remarkable application that consists of useful writing options. A unit "Ask a Professional" allows you to turn to others for getting opinions on your work. It is appropriate for the students. Besides, you have a capacity to keep all revisions regarding a paper to trace its creation and identify