Top Reasons to Try Facebook Shops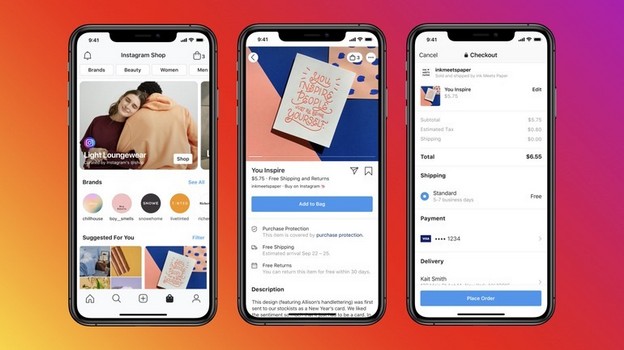 Being online was important for every business even before the global pandemic hit but since the virus locked us into our homes, it has become vital.
In many areas, businesses relying on customers walking into their stores have seen their business reduced to a trickle due to the lockdowns and other measures still in place.
Shopping online has become the method of choice for many, and takeout has replaced dining out. These days, an online presence is more important than ever. And this is what Facebook Shops can help small businesses with.
What is Facebook Shops?
Facebook Shops was rolled out this May to help small businesses go online easier. It is a storefront that businesses can set up on Facebook that can help them keep in touch with their potential and existing customers easier, present their products and services through a familiar interface, handle orders, payments, and customer support, all in one place, though one familiar interface.
Facebook Shops has been rolled out to a limited number of Facebook Page Shops users, and it continues to become available to users around the world.
What makes it different?
The major difference between Facebook Shops and Page Shops – or Marketplace for that matter – is that it integrates with existing eCommerce solutions like Shopify, BigCommerce, or even Woo.
If you run an online store on Shopify, for example, you will be able to transfer your products directly from the Shopify backend to the Facebook storefront – and then handle all your sales through the Shopify interface.
How much does it cost?
Setting up a Facebook Shop doesn't cost anything in itself. The services attached come with their respective fees, though. Handling payments through your usual webshop will not cost you extra but if you collect through Facebook Pay, fees will apply. The same goes for Ads – promoting your products through Facebook Ads will cost you.
What is Live Shopping?
Live Shopping will be a feature that will help content creators and influencers with their own merchandise to turn their live streams into profit. It will allow them to tag a specific product – that won't have to be in the Shop itself – that will be shown throughout the live stream.
Followers will be able to find out more information about the product – or buy it – with one click, directly from the stream.
Facebook Shops will help businesses big and small turn their social media presence into direct profit. Its Live Shopping feature will help influencers and content creators to promote their merchandise and sell it directly right where their followers are – their live streams on social media.
Live-streamed entertainment is one of the fastest-growing segments around the world. With Facebook Shops and its many features, it can become accessible to anyone, from content creators to small businesses taking their first steps online.