Top 5 Free SD Card Recovery Software Solutions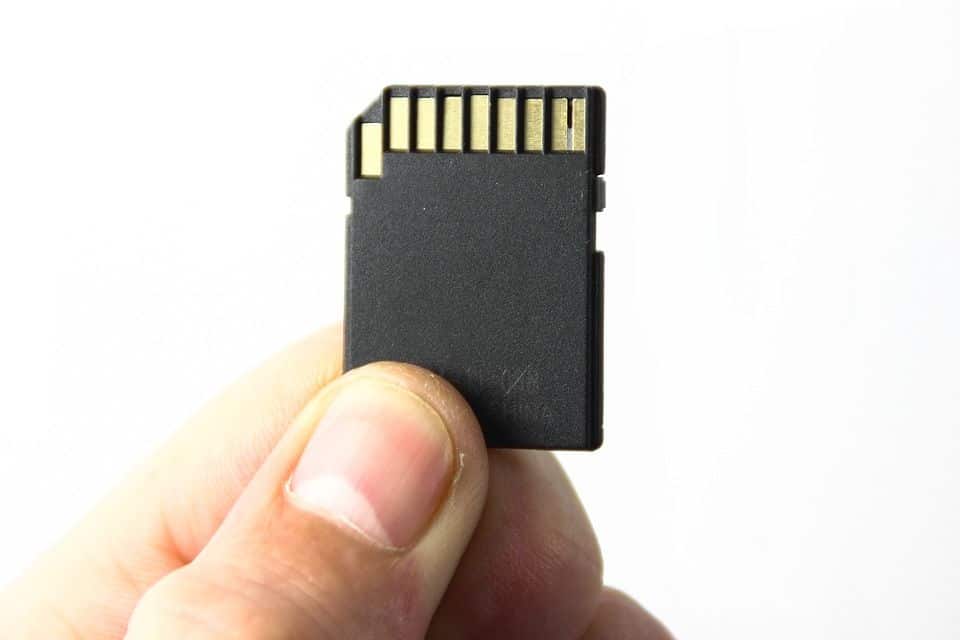 Have you had a moment in your life where you intended to delete some particular data on your SD card only to find out that you've deleted everything?
Well, this can happen within a twinkle of an eye but the impact can be frustrating. Just imagine deleting all your photos on your camera without intending. You may feel like you are in hell.
Now that's not all, imagine pulling out your SD card out of your camera and corrupting all the photos on the card. No matter what caused the loss of files on your SD card, you can restore your files with the best SD card recovery software available out there.
Whether you accidentally deleted your photos, files, documents and any other data while resetting your device or your device was attacked by virus or you are just looking for free data recovery software but you are not sure which one is reliable for the job, you've come to the right page.
Continue reading as we list the top four free SD card recovery software programs.
But before we shared the list, here are a few things you should do or not do if you want to successfully recover your deleted files.
Immediately you delete your photos, files or other documents from your SD card or it was just corrupted, you should stop using it since if you continue taking other photos, the new will overwrite the deleted ones, which will make the recovery process more completed.
Avoid downloading or installing the SD card recovery software on the SD card you want to recover the photos from.
Once you recover the deleted photos, save them on another storage media and not where you recovered them from.
Now let's get into our list of the top SD card recovery software
Recuva
This is a free SD card recovery software for Windows that is capable of recovering videos, photos and other files deleted from a digital camera and phone SD cards. It has two modes of recovering files. You can use the file-recovery wizard or the application's manual.
The file-recovery wizard is used when you are certain your data is missing but you are uncertain where it is and how to recover it back.
The wizard will zero in on the types of documents, video or all files. Another method is to use the manual mode to search where you suspect the files could be. Recuva will show red/green and yellow lights to show the status of the files where red shows files that cannot be recovered and green shows files that are recoverable.
Potatoshare is an SD card recovery software for videos, audios and photos. Whether you lost the files by deletion, or it was as a result of a factory reset Potatoshare will recover all your files.
What you do is to plug your device whether your phone or a digital camera to your computer using a USB cable and let the software to automatically detect the device. Once the device is detected by the software, you can press the search button to start searching. The software is compatible with Windows 8, 7 XP, Vista and more. It also supports the latest Android devices.
7-Data Recovery Software
7-Data recovery software is one of the best programs for SD card recovery tasks. It is mainly made for the purpose of recovering deleted/lost SD card data either on smartphones or cameras. It is capable of recovering videos, photos and other types of data and files. It will recover data from a corrupted SD card. It supports MicroSD, Memory sticks, SD card and more.
iCare Data Recovery
As the name suggests, the iCare data recovery software will take care of your deleted files and recover them without any issues. It can restore data from various types of storage media such as removable hard drives, SD cards, USB drives and more.
The good thing about iCare data recovery software is that it supports the recovery of documents, emails, photos and videos among other types of data. It supports any type of storage media that is compatible with Windows PC, it can also recover data from a corrupted SD card and it recovers data in read-only mode.
However, this SD card recovery has some drawbacks since it only supports Windows PC, it is prone to crashes during scanning and sometimes it might perform an incorrect scan.
Pandora Recovery 
Pandora recovery software is only designed for Windows PC and is free photo recovery software you can use to restore photos from various devices. You just need to download it and install it on your computer and after launching it; a wizard will come up automatically. Remove the wizard box to access the main interface to start the recovery process.
Final Words
If you are sure you will never delete files or your SD card will never be corrupted, then you may not find it necessary to have these tools. But things do happen unexpectedly, so, it's better to have yours just in case the worse happens.